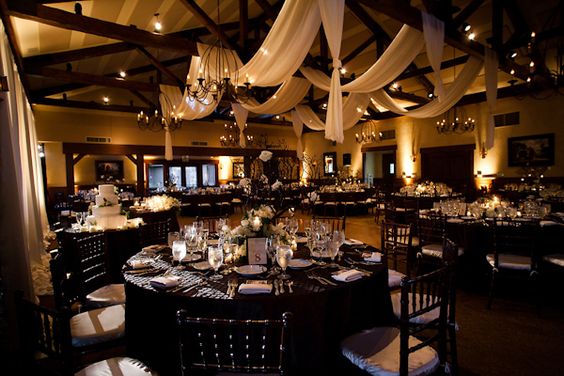 Top 10 Color Palettes for a Winter Wedding
There are countless details that must be considered when arranging a wedding in order for it to be flawless. Choosing your wedding colors is the most challenging task, and most couples are confused when it comes to choosing the best wedding colors.
Everything is influenced by your wedding color scheme, from your wedding invitation cards and table decor to your floral decorations. If you are confused about your wedding palette scheme, we have put together some best color combinations to help you organize a smooth wedding party, whether you are looking for sparkly tablecloths, colorful tableware, metallic vases, or shimmering decorations. 
For your wedding, we recommend you use disposable tableware for parties as it is inexpensive, easier to handle, and more valuable to accommodate many guests. However, if you don't have disposable tableware, you can buy it in various colors from Smarty.
1. Icy Blue, Frosty White, Silver, and Metallic Gray
Why not choose a wedding color theme that represents the beauty of the winter season? The winter season may add beauty to a wedding setting, and couples who yearn for a winter wedding want to bring the sparkle of snow and ice to their wedding day.
Icy Blue, frosty white, silver, and metallic gray are one of the most beautiful color combinations for a winter wedding. While the blue, white, and gray create a whole icy feel, the shimmering silver color symbolizes the frosting of the season.
It's time to incorporate these lovely winter colors into your wedding, including table decorations, tableware, napkins, and flower decorations. You can choose shiny metallic flatware for your table, which will perfectly match this color scheme. These colors can also be used in the decoration of the wedding altar.
2. White, Black, and Shimmery Gold
If you want to transform your simple winter wedding into something spectacular, try a white, black, and shimmering gold color palette. The wedding style is enchanted with the use of these fantastic colors.
Working with this color scheme gives you the appearance of a classic hotel ballroom adorned with tall gold candle holders, white tablecloths, fancy paper napkins, and attractive flower centerpieces.
3. Emerald Green, White, and Red
There's nothing wrong in taking inspiration from the lovely Christmas colors and using emerald green, white and red in your wedding. This beautiful color scheme works with any wedding venue, which shows that it is a timeless style.
It's time to pull off a fantastic winter look and add these fabulous colors to your table decorations, wedding dresses, table linens, disposable tableware, and wedding cake. Red-colored table linens and emerald green centerpieces subtly speak to the holidays. For a wintery atmosphere, accent the tablescape with pinecones and other foliage pieces.
For a bride, a stunning bouquet with red and emerald green contrasts beautifully with a white wedding gown. To create an artistic look enlivened with a garden touch, adorn a circular arch with lush greenery and red and white blooms.
4. Black, Gold, and Green
Black with gold and green is perfect for a classic outdoor winter wedding. Black doesn't have to be dark and dreary. Black looks sophisticated when combined with green and shades of gold.
All black invitations with gold text on them look classic and eye-catching. With aisle markers fashioned out of greenery, floating candles, and pinecones, you may incorporate warmth into the all-black wedding seating. 
Adding black to your wedding cake will look delicious and water your guests' mouths. For a rustic winter table setting, go black for your linens, green as your floral decoration, and golden for disposable tableware and candles of all types.
5. All White
An all-white wedding will transform your guests' experience into a winter wonderland. For a few random pops of color, don't be afraid to add a few splashes of wintergreen. The final look will be stylish and classic.
A ceremony in pure white is striking and stunning. However, this winter-inspired setting has a modern vibe. Thanks to the acrylic chairs and white-flowered trees that look to be blanketed in snow, turn your wedding into a winter wonderland.
For a bride, carrying a bouquet of all-white roses and baby's breath while wearing a white wedding dress will make her look angelic.
6. Navy Blue, Soft Gray, and Marigold Yellow
This color scheme is ideal for outdoor weddings, especially in winter. The colors produce a striking yet subtle contrast. This theme would work great with a wedding ceremony that includes gray bridesmaid dresses, navy blue tablecloths, and marigold wedding flowers.
To play up the theme, you may incorporate these colors into your wedding table decorations by placing yellow roses and daffodils in blue vases.
7. Plum and Copper
Want to make your wedding day more dramatic? Choose plum and copper. The captivating color scheme is both rich and elegant. These cool colors reflect the chilly atmosphere of winter and add a sophisticated backdrop to your wedding.
8. Sage Green and Blush Pink
Blush pink and dark green combine to create a pleasant atmosphere ideal for an indoor or outdoor winter wedding. Consider the sage as the foundation and the pink accent connecting everything, including your flowers, centerpieces, and cake topper.
These modern pink vases can make your favorite flowers appear stunning. They also come in different sizes, allowing you to mix and match various styles.
9. Black and Gold
If your wedding is on New Year's Eve, you should think about wearing a black and gold color scheme. Your guests will feel as if they are at a New Year party. Gold embellishments and centerpieces will make everything feel really luxurious, while black should be the main color, including black chairs, linens, and tableware.
10. Rose Gold and White
If you're going for subtle elegance, these softer hues are perfect. Make your bouquet of white flowers and let the rose gold elements show through in the bridesmaid dresses, table settings, napkins, and other decors.