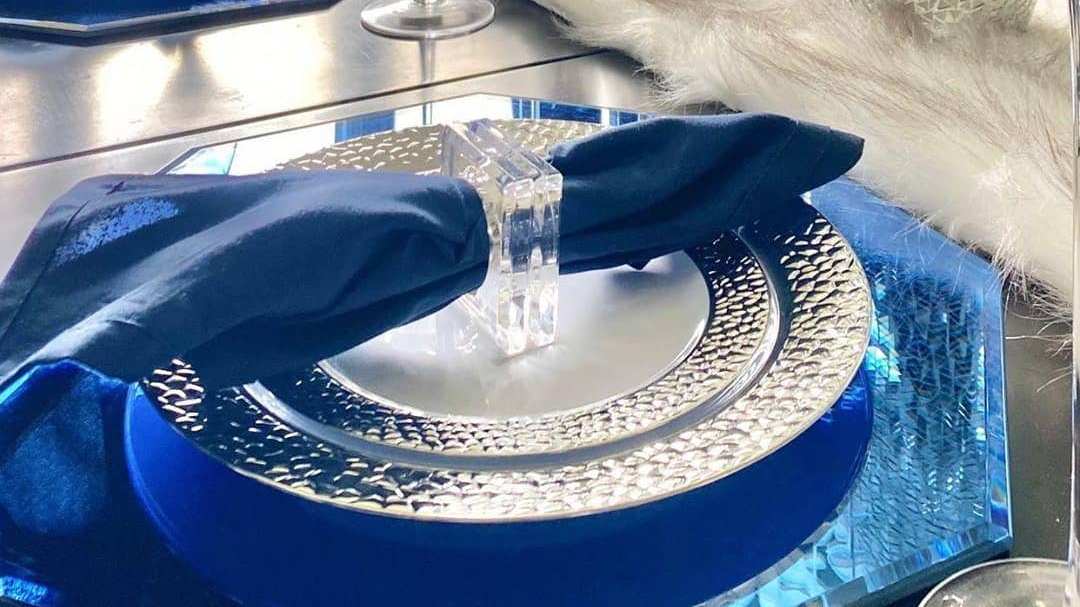 How to Throw an Ultimate "Welcome Winter" Party?
Don't let the chilly weather stop you from planning an event that will bring your friends together for the best time of their lives. Why not continue the pleasure with a winter-themed party in January as the memories from your Christmas and New Year's celebrations start to fade?
Try hosting a party with a winter theme this month to ensure that the joy and celebration of the holidays continue in the months to come. Not sure where to start? Do not be alarmed; we have brought unique ideas for you to throw an ultimate welcome winter party.
Invitation Cards
Invitation cards are the best way to let your guests know what you are celebrating and what the event is about. When designing your winter party invitation cards, make sure that you stick to three winter colors: blue, white, and silver.
Keep Guests Warm
When planning a winter party, the first thing you should think about is keeping your guests warm. Make sure there is a heat source, such as a fireplace, bonfire pit, or patio heater. Making sure your guests stay warm will keep them comfortable and have a great time at your party. 
Indulge in Outdoor Activities
Who said a winter party has to be indoors? You can also plan your winter party outdoors. Although most people believe that summer parties offer greater benefits in terms of activities, you can plan many outdoor and indoor activities for a winter party. 
You can venture out on a snowshoe adventure to enjoy your winter party with your friends. You can also indulge in sledding and ice skating.
Have One Covered Area
An outdoor winter party requires at least one covered area. If you don't already have a covered porch, think about creating a covered area with tents or tarps. Ensure your covering is waterproof so your party isn't destroyed if it rains.   
Lights
The atmosphere of a winter party is more significant. When guests attend your outdoor event, you want them to be comfortable, warm, and cozy. A simple and effective technique to achieve this ambiance is using multiple lighting options across the area.
To create a glow from above, hang small lights from the poles of your canopy or tent. Also, consider placing solar stake lights or lanterns along any walkways and group lanterns with real or LED candles on all tables.
Give everyone sparklers to wave as they dance and sing at the end of the event. Keep the lighting beautiful and soft for that warm feeling. If you want to add chilly vibes to your party, you should use sparkling white lights, icy string lights, or blue icicle lights.
Décor
Regarding decor, hosting a winter party can be a lot of fun. With colorful throw pillows and soft blankets for guests to wrap themselves in, you can give the furniture a pleasant layer of warmth.
Additionally, you can enhance the winter mood by including enjoyable elements like a snow machine and sparkling lights. To further enhance the wintery atmosphere for your event, we always recommend using a colder color scheme.
Decorate frosty garland on your mantle and tables for a festive yet cold touch. From the ceiling, suspended strings of snowflakes in silver and white.
To make the house appear a stunning winter wonderland, you can also decorate a snowman, add a white faux fur tree skirt and hang white faux fur ornaments all over the venue. Whatever seasonal decorations you decide to use will enhance the ambiance and astonish everyone. 
Provide Spare Clothes to Your Guests
No matter how much you emphasize the details of your winter party, there will always be someone who shows up completely unprepared for an outdoor function. So to prevent your guests from suffering in silence, it would be a good idea to keep a few extra jackets, wool hats, and gloves. 
This will stop unprepared guests from leaving because of the cold and give you the impression of being a thoughtful and kind host. In addition, you can keep your guests warm and comfortable outside by providing them with blankets and cushions.
Light a Fire
If you have an outdoor party, you don't want your guests to suffer because of the cold. You want them to be at ease. To heat things up, you must include some fire in your party. Fire pits are becoming more popular because they are functional, beautiful, and simple. They are available in various sizes, forms, materials, and several designs.
A fire pit is just a large container that you have in your garden where you light a fire. Before the party, gather lots of firewood and store it in a dry, secure location to prevent it from getting wet. The guests will probably want to spend the entire evening gathered around the fire, so you'll need a large supply of wood.
You can make a homemade fire pit if you don't have it or don't want to pay the money. For example, if you have enough room in your garden and don't mind destroying a small ground area, you could build your own fire pit. 
Now that you have your own fire pit, gathering around the fire playing games, and telling each other amazing stories is a great idea.
Food
Food can be used to decorate your winter event, which might be more challenging, but you want the guests to be amazed by the creativity you put into the celebration. You can use winter colors in your food. For example, a Gingerbread man is a great idea to reflect the winter season through your food. You can paint them white or blue to give them a wintery feel or decorate them like a snowman.
You can also create a frosty dining table by selecting white for your tableware. We suggest you incorporate disposable plates and cups into our table as they are available in cool winter colors, including blue, white, and silver.
If you are unsure where to buy the best disposable tableware, don't worry because Smarty brings you the best, including fancy disposable plates, white disposable plates, and plastic dinner plates. With disposable tableware, you can have a hassle-free party.