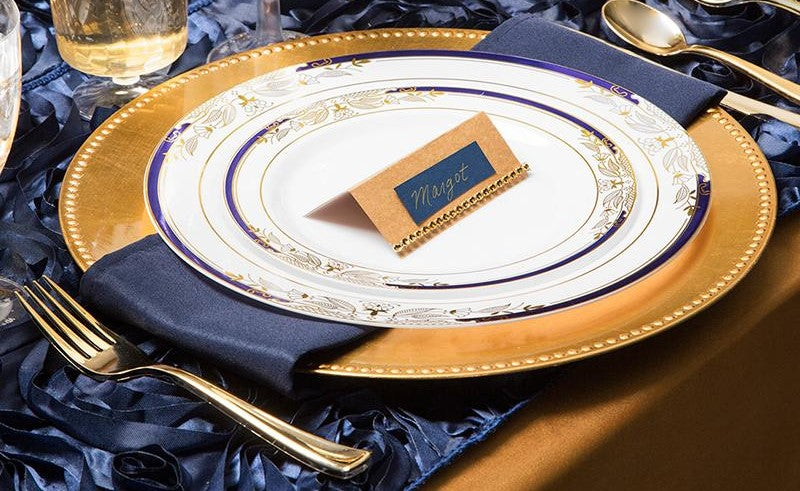 The Ultimate Guide to a Winter Wedding
Winter weddings are mostly considered the most enchanted and magical weddings throughout the year. Most couples like to plan the union right during the winter as it is a spirited and joyful holiday season. It brings a lot of happiness and prosperity and is considered an excellent season loved and enjoyed by everybody.
While most of us are stuck planning a winter wedding, it is not a big deal. We will provide some terrific ideas to make a remarkable wedding. What else can you bestow your family with than a winter wedding?
Winter Wedding Invitation
Wedding invitations are the initial step to setting the tone for the wedding, and it needs to be meticulous. The first thing you need to choose for invitation cards is the template and color, so give it a proper juncture and make a choice. As you are going to a winter wedding, you can go for blue and white, but it is not rigid and depends on your preference and mood.
Secondly, ensure that you add all the essential details like location, date, links to hotel, time, gift registry, car rentals, etc. Moreover, always try to send the invitation cards at least eight weeks before the actual date.
Winter Wedding Decorations
Winter wedding decor is a unique and special idea that will prove a killer scenery for your wedding. A winter theme calls for everything that you need for the festival itself, like a Christmas tree along with some mini ones, mistletoe, poinsettias, and a lot of greenery, incorporating ribbons and bows in little parts of the decor, stunning centerpieces like big transparent flower vase having original white and blue flowers on the dining tables. Some little ones are on the side tables.
Moreover, you can make the decor pretty by adding shiny ornaments like pillar candles on the tables. Another fantastic tip would be placing pizzas on the menu, so make sure you remember them.
Winter Wonderland Wedding
This can also be a good throw because this is the Christmas season, and everybody might get occupied seeing reds and greens everywhere. You can make a slight change to appeal to your guests and, on top of everything, make yourself feel cozy and extraordinary.
So instead of reds and greens, you can go for some dashing white, lavish gold, and decent silver; it sounds generous, doesn't it? You can add birch trees, artificial snow, white amaryllis flowers as centerpieces, and some painted faux or real pine cones and put them in the lower bowl. These will also add an elegant touch to the wedding.
Wedding Photo Booth
Photo sessions are an integral part of the wedding; everybody wants this part to be as accurate and precise as possible. So spend your all in making this whack and boom. The main thing for the photo booth is the backdrop portion, so design it properly and suitably, having all the gorgeous ornaments of winter like ribbons, balloons, white and blue streets, etc.
You can also add some props of the elves, Santa and reindeer, etc., and take pictures with your guests. This part of the wedding can be more beautiful if you have an instant camera to give the guests photos and them as a pretty memory of your wedding.
Winter Wedding Menu
The menu is the part that everybody eagerly waits for, so always plan it according to the weather. Winters offer many cozy foods like soups, mini grilled cheese, macaroni, chicken pot pie, wrapped brie, puff pastry, baked salmon, and beef Wellington.
While on the other side, i.e., on the beverages side, you also have a lot of good options like coffee of every kind, tea, mulled wine, eggnog martinis along with some other festive drinks to give the guests the perfect wedding menu where they enjoy themselves entirely.
Winter Wedding Cake
Planning the cake is a little nerve-racking for most of us because it must be perfect for a successful wedding. Talking about the wedding cake, you can go for some multi-tiered cake with a combo of white and blue frosting and have all the seasonal tacks like mistletoe, pinecones, cranberries, etc.
Winter Wedding Favors
A wedding is a perfect opportunity to gather with your friends, family, and everybody close to your heart and spend quality time and mingle with each other. So wedding favors involve a warm goodbye to your guests, saying thanks with a big heart, and blessings for them.
You may also give them gifts like cute little ornaments, vanilla-scented candles, some little centerpieces with pretty flowers of the season, and holiday mugs. It doesn't depend on the gift you are presenting to your guests; it's the heart and feeling that they will remember matters, so explain everything with a moral nature and pure feelings.
Disposable Dinnerware for Weddings
While ensuring everything is perfect, remember to have winter theme utensils since they will be a significant highlight. You can get white and blue plastic serving trays to serve all your delicious snacks. A proper dinner set will make your wedding look as lavish as you want. But dinner sets can be costly, right? Well, not is you to for disposable ones like disposable plastic plates. 
The wedding themes are changing, and people now prefer plastic plates for parties that look as elegant as reusable ones. The only difference is that plastic serving ware is affordable, reliable, and spares you from doing the dishes. However, you need to carefully purchase your disposable serving ware as they are used directly to eat food, and you don't want them to break. 
If you are looking for durable plasticware, check out Smarty Had a Party for elegant options like serving trays, serving ware, plastic plates, etc. Our major selling item is the plastic dinner plates for their sophisticated and stylish design, perfect for a wedding. Let alone the wedding; you can also get plasticware o have at your disposal if you want to throw a party. So get your utensils now and have fun later!!!