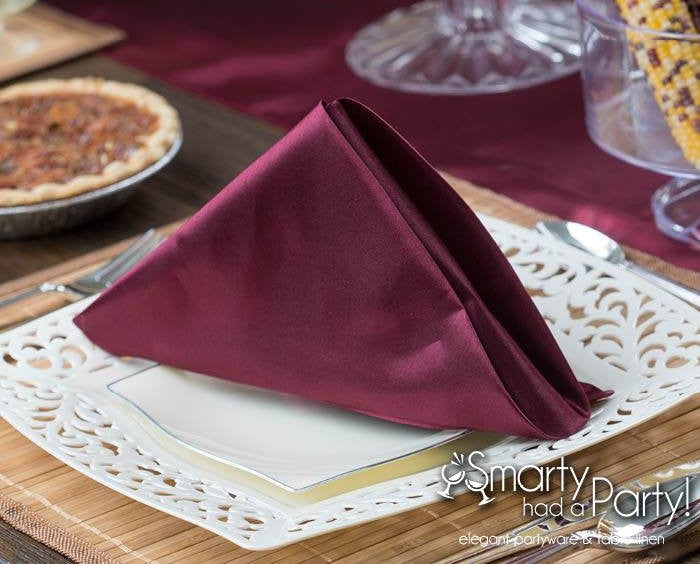 How to Host a Thanksgiving Dinner: Step-by-Step Guide
Thanksgiving is a time-honored tradition celebrated by many families across the United States. It's a special day to come together and give thanks for all the blessings in your life. So if you're wondering how to host a Thanksgiving dinner, don't worry.
This step-by-step guide will walk you through everything you need to know. From preparing the Turkey to setting the table, we've got you covered! So sit down, relax, and get ready to enjoy a delicious Thanksgiving feast with your loved ones.
Here is a step-by-step guide on how to host a memorable and stress-free Thanksgiving feast:
Create the Menu
Choose a menu that everyone will enjoy. This may seem like an obvious first step, but it is essential to consider what dishes everyone wants to eat. You don't want anyone leaving your table feeling hungry or unhappy with the meal.
Turkey is usually the show's star; side dishes complete Thanksgiving dinner. Mashed potatoes are a classic recipe that is always a hit. Finally, make sure you have enough food. This is especially important if you are expecting a lot of guests. No one likes running out of food, so plan ahead and ensure you have enough to feed everyone. 
Consider the dietary restrictions of your guests. With such a large gathering, there is bound to be someone with a special diet. So get choosy while adding dishes to the menu, and select the ones everyone can enjoy, regardless of their dietary restrictions. 
Make a Schedule 
Once you have all your ingredients and supplies, it is time to start making a schedule. This will help you stay on track and ensure everything is ready on time. Start by making a list of all the tasks needed, then assign each task to a specific day. Make sure to leave some buffer time if something takes longer than expected.
Delegate tasks to family members or friends. Don't try to do everything yourself. Instead, ask family members or friends to help with things like setting the table, cooking side dishes, or even doing the dishes afterward.
Write down the schedule and put it where everyone can see it. This will help ensure that everyone is on the same page and knows what needs to be done and when.
Stock Up on Serving Wares
Plan the serving wares you'll use to serve the guests at the dinner. For example, do you have enough plates, cutlery sets, and drinkware to serve the guests you have invited? Or will you need to borrow or rent out some? It's always a good move to double-check your inventory. 
If you're running out of fancy serving ware, disposable serving wares are the best option you can go for. Since they are cheaper and offer hassle-free cleanup, they're the ultimate solution to serve many guests. 
Check out the fancy and elegant collection of plastic serving trays, disposable serving platters, and plastic bowls at Smarty Had a Party. They come in various shapes and designs – perfect for elevating the display of the Thanksgiving table. 
Decorate Your Thanksgiving Dinner Table
Your table would be the ultimate place for your guests to sit, relax and have endless gossip. It should look elegant enough to please everyone's eyes and be welcoming. If you have chosen a Thanksgiving theme, decorating the Thanksgiving table is pretty easy.
All you need to do is follow up on your Thanksgiving dinner with them and get going with some ideas that complement it. Start by spreading a festive Thanksgiving tablecloth and place settings based on elegant and fancy serving wares that'll complement the theme. Then, add some autumn leaves, pumpkins, and gourds to get into the holiday spirit.
Set Up Drinking Station
As a host, you'll have many responsibilities to look after at a dinner party. So, make a smart approach and automate some tasks to take some burden off your shoulders. For example, setting up a drinking station is a great way to avoid refilling guests' drinks whenever they need another one. So, set up a drink station and let the guests help themselves. 
Instead of going with the conventional drinks menu, consider entertaining guests with something they haven't tried before. Seasonal drinks are the best options in this regard. Search for some exciting and delicious drink ideas for Thanksgiving dinner. 
Organize Your Space 
Another essential tip for hosting Thanksgiving dinner is to organize your space. This will help you ensure you have enough room for all of your guests and also help you keep track of everything that needs to be done.
Organizing your space includes rearranging the furniture settings, removing the things that don't need to be on the scene, cleaning up toilets, and checking the list of required items in the restroom, such as clean towels, etc. 
An excellent way to organize your space is to create a checklist of all the tasks that need to be completed. This will help you stay on track and make sure nothing is forgotten. Also, prepare the room in advance if you're expecting any guests who'll stay overnight. 
Share Your Love By Giving Gifts
Giving gifts is a great way to show your love to particular people. If you want to give your guests something to take home with them, consider giving them a small gift as they leave. This could be something like a festive mug or holiday ornament. Whatever you choose, wrap it up nicely, so it's ready to go when your guests leave.
Here are some of the gift ideas that may inspire you. 
Give each guest a small pumpkin or gourd to take home.

Fill a basket with Thanksgiving-themed items such as cranberry sauce, stuffing mix, or pumpkin bread.

Make a festive centerpiece for the table using fall leaves, pumpkins, and gourds.

Give each guest a Thanksgiving-themed card or decoration.

Bake a batch of cookies or pies for your guests to take home.
Give Guests the Leftover
One important thing to do when hosting Thanksgiving dinner is to encourage your guests to take leftovers home. This will help cut down on the amount of food that goes to waste and give your guests something to enjoy after the festivities. 
It's not only about the food you'll save from going to waste, but it will also create incredible impressions on the guests and make them realize the love you share. In addition, you can send each guest home with a reusable container or plastic baggies.