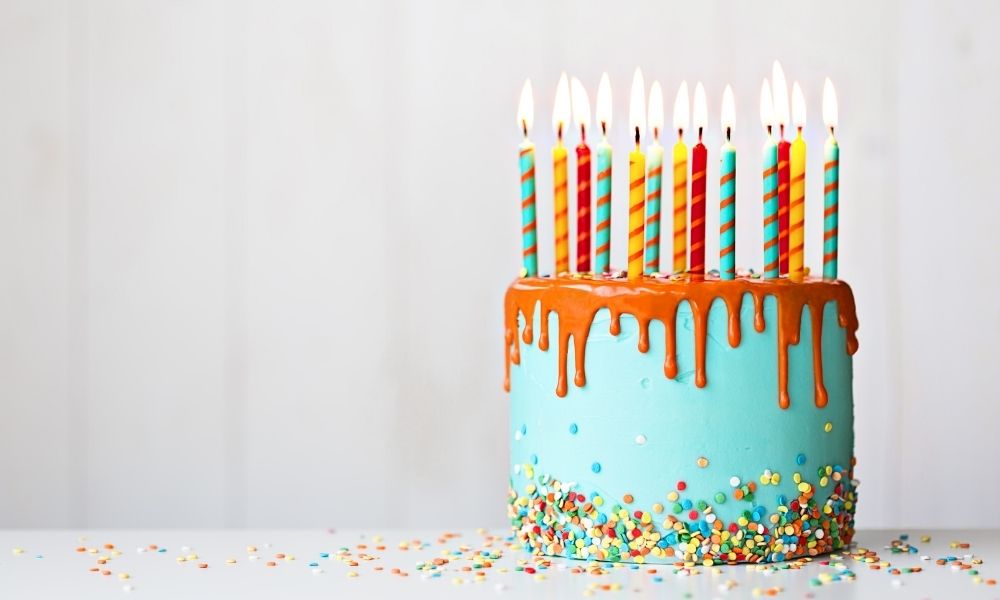 How To Ensure the Success of Your Party
A lot of time, money, and energy goes into planning a party. The last thing you want is to expend all those resources for your big event to be a bust. It doesn't take much—an ugly argument, a slip and fall, or a dish cooked to slightly less than perfection, and you can feel as if your entire night unraveled before your eyes.
Fortunately, the best-laid plans don't have to go awry when it comes to party planning. Of course, careful and extensive planning is always essential, but there are a few areas where you can virtually guarantee the night goes off without a hitch. The principles remain in place, whether it's a birthday party for your kid or a dinner party for you and your closest friends. Here's how to ensure the success of your party.
Sketch Out the Night
Guests and hosts alike can bristle at the idea of structured fun, especially in adulthood. While you don't need to intricately choreograph your evening, you should try to operate within a loose framework: have a beginning, middle, and end. Try to manage the flow of the party with introductions, group participation around dinner, and more freeform interactions afterward. Don't let guests feel neglected. It doesn't take more than one dissatisfied guest to calm the mood.
Forgo the Fragile
"Walking on Broken Glass" may be a fine Annie Lennox song for your party playlist, but it is a terrible situation for anyone at your party to find themselves in. Accidents are bound to happen even if everyone is being careful. Sometimes an errant elbow bumps a glass off a table, or perhaps someone gestures so wildly they forget they're supposed to be holding their drink and end up spilling it instead. Avoid dangerous messes and save guests embarrassment by not using anything that could break. Disposable plastic champagne flutes, for instance, provide the same lightweight and clarity as glass flutes but won't shatter into thin and dangerous shards if they tip over or fall. Best of all, you won't have to worry about carefully washing them at the night's end.
No Trouble To See in the W.C.
If you're hosting a party, it should go without saying that you'll need to give the house a thorough cleaning before you have guests over. While you don't need to agonize over the entire house, the one area where you need things to be spotless is the bathroom. Throughout the evening, your guests will have to use the facilities at some point. If they set foot in a less than an immaculate bathroom, the discomfort with the state of the washroom will begin to cast a pall over the proceedings. So, to avoid this, ensure yours is clean!
Provide Food and Drink to Suit Everyone's Taste
One of the essential items of every celebration is serving. When choosing a menu, you must adapt it to your guests, considering that not everyone likes certain foods. Therefore, the service must be varied so everyone can find something to their taste.
There are many catering companies with various offers, from the Mediterranean to Asian cuisine. Choose the offer that you know your guests will like.
Suppose you have decided to prepare the food yourself. In that case, our suggestion is to prepare several different, more straightforward dishes, and you can also include in your menu those dishes that can be eaten spontaneously and casually without utensils during the evening. These can be small canapés with different ingredients and tastes.
As for the sweet menu, a birthday cake is necessary, but in addition to it, you can also hire sweet catering that will be especially interesting for your guests. In addition to being a perfect decoration, these treats are delicious, so opt for cupcakes, mini cookies, donuts, or other beautifully decorated treats.
When choosing a drink to serve, provide a wide variety of drinks. Get non-alcoholic and alcoholic beverages in sufficient quantities, so you don't run out of anything during the evening.
Beautify the Space with Exciting Decoration
Good decoration will make it unforgettable regardless of where you organize your celebration. Depending on the style of the party and the effect you want to achieve, you can choose different flower arrangements that will beautify and complete the space and make it glamorous.
If you want a romantic and gentle atmosphere, fill the room with candles that will give your celebration a special note.
Balloons are an indispensable decoration for any birthday celebration. Depending on the theme of the celebration and your taste, you can choose balloons of the same color or colorful ones, in a classic or long shape.
You can also get ordinary balloons placed around the room. Still, a much more exciting variant is helium balloons with decorative ribbons that will additionally decorate the room and delight your guests.
Choose the Music for Your Celebration
When choosing music for your celebration, you have several options. From classical music playing, a DJ in charge of playing music, to organizing live music, the choice is yours.
For home, more intimate celebrations and a smaller number of people, the more logical option is to make a playlist yourself that you will play during the evening, while for larger celebrations with more guests, it is still better to hire a professional who will make sure that there is a good atmosphere at every moment of your celebration.
When choosing the songs to be played or the band or singer to sing, be guided by your taste and celebrate your birthday with your favorite songs.
Although the whole organization of a birthday is not easy at all, it is a day when all attention is focused only on you, so it should be adequately celebrated.
Party Smartly
Once you know how to ensure the success of your party, you can search for all the supplies you need from Smarty Had a Party. The best single-use tableware and drinkware will fit any theme or mood you want, with colorful and sustainable options for your next event.