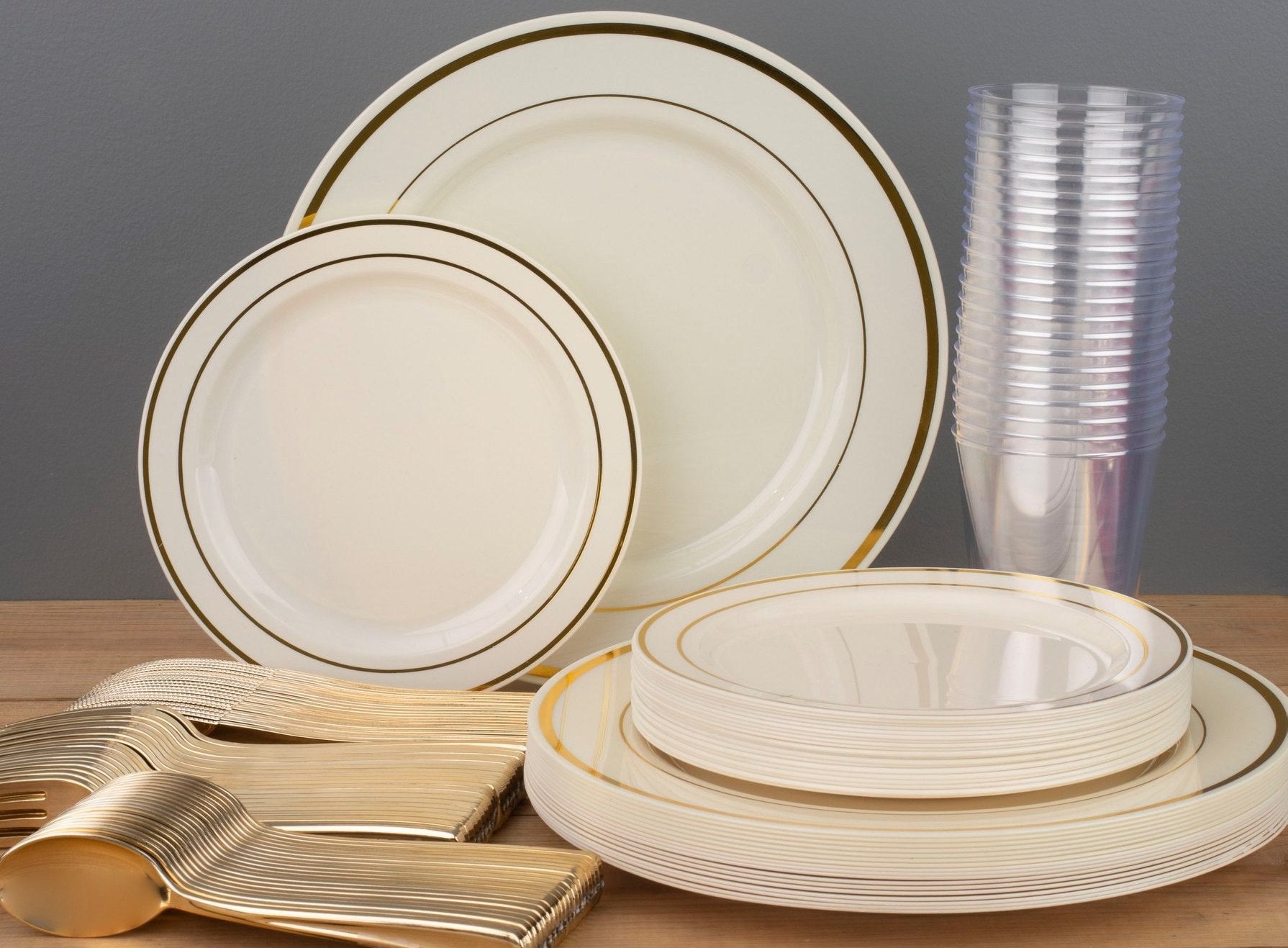 Amazing Cyber Week Sale
Cyber Monday is a shopping event that falls on the first Monday after Thanksgiving to persuade customers to shop online and usually lasts 24 hours. Customers can get outstanding deals and huge discounts on different items and receive bonuses and gifts online. 
Nowadays, people are crazy about discounts, coupons, and special offers, and they always keep an eye out for any opportunity to save money, whether they are buying laptops, mobiles, furniture, house decoration items, flatware, or drinkware sets. This is because saving money gives people a sense of happiness, satisfaction, and relaxation.
There is only one day of the year for the customers that stand out from the rest. Of course, this is Cyber Monday. If you are also one of those who are so excited about the super discount offers that Cyber Monday brings with it, what are you waiting for?
It's time to gear up and rush to Smarty to get bumper discount offers on flatware and drinkware items because they offer a fantastic Cyber week dinnerware sale.
How to Find the Best Items at Smarty?
Smarty offers a wide range of party supplies on clearance, including disposable drinkware, flatware, serving ware, and other items. Browse our collection of discounted party supplies to choose your favorite colors and designs and get the most popular plasticware at the affordable prices you've been searching for. Here are some of the products that provide a glimpse into our collection of disposable party supplies. 
1. Appetizer/Salad Plates
Suppose you are a hardcore party lover and want to throw a fabulous party, but the thought of your dinnerware and serving ware getting broken or damaged is holding you back. In that case, these stunning disposable plastic appetizer/salad plates are a perfect choice. So you may relax and have a wonderful meal without worrying about anything. But, of course, the purpose of the salad plate at a casual dinner is to serve salad, or any other appetizer served as a side dish or before the main course. 
They are fantastic and will make lovely choices for those occasions that demand going beyond the ordinary. They are spectacular, adaptable, and designed to improve your food. They not only add an element of elegance to your table, but they are also durable and reliable.
Unlike paper plates, they are strong enough to sustain salad, desserts, appetizers, and more. They are also delicate and lightweight and won't break into a million pieces if they fall. So why not throw a fantastic party with these excellent salad plates and dazzle your guests? So hurry up and make the most of our plastic dinnerware sale.  
2. Plastic Dinner Plates
The way the food is presented on a plate helps you win the guests' admiration. In addition, the proper tableware enhances the aesthetics of the meal and the dinner's overall theme to create the perfect atmosphere.
Of course, your dinnerware set is incomplete without dinner plates. Dinner plates are only used to serve the main meals of the day.
For your upcoming party, jazz up your table with beautiful discounted dinner plates introduced by Smarty. These fancy dinner plates are excellent party supplies for birthday parties, wedding receptions, Thanksgiving parties, catering events, or any other special occasion you would like to celebrate.
They are made of extra-sturdy disposable plastic. They look just as stunning in a black-and-white decor scheme and create a lovely contrast to a bright table arrangement. They also won't crack or scratch if your dish contains sauce. 
Add a spice to your dining table by combining these dinner plates with lovely buffet and appetizer plates, and impress everyone with your impeccable sense of style. Who would think these delicately textured plates were made of plastic rather than crystal?
3. Natural Palm Leaf Eco-Friendly Disposable Trays
One of our incredible Cyber Week deals offers natural palm leaf disposable trays, which are created entirely from pure palm leaf. These eco-friendly disposable trays come in different sizes. They can hold any dish and any hot, cold, wet, or dry items you're preparing to serve because of the water and heat-resistant material they're made of.
Disposable palm leaf trays are a healthy, environment-friendly alternative to other disposables that are perfect for serving food at a buffet, party, or another event. These organic disposable trays are an excellent option for serving cakes, pastries, and other delectable foods on special occasions. Buy disposable trays at affordable prices and add fun to your table.
4. Elegant Disposable Plastic Tumblers
You know you've got a big event coming up? Whether you're planning a big wedding day, an engagement party, an anniversary celebration, or a birthday party, our modern disposable plastic tumblers are a perfect choice. They are available in different sizes and colors, including black, clear, clear with gold, and clear with silver.
For your significant parties, these magnificent plastic tumblers will blend in beautifully with the rest of your tableware. It is excellent for any function due to the plastic's flexibility and lightweight design. In addition, with this disposable option, there will be no need to spend hours washing dishes after a party. They are designed for one-time, single-party use, so you can toss them in the recycle bin when the party is over and eliminate the fuss involved with the cleanup.
These disposable tumblers are practical and lovely, making your party memorable for your guests. You and your guests will enjoy drinks and beverages in these luxurious party tumblers.
5. Disposable Plastic Flatware Sets
Did you even know that the disposable plastic serving pieces you use might impact the entire event you're planning? Our disposable flatware sets include plastic forks, spoons, tongs, cake cutters/lifters, and many other utensils. In addition, they are available in different colors.
The disposable plastic flatware is ideal for serving various dishes, from meat and vegetables to appetizers, including pasta, potatoes, salads, and desserts. They have a stunning design and are durable and flexible. They will be the vital option for every item on your menu because they won't snap or break and will be convenient for your guests. So, stop thinking and visit Smarty as soon as possible to get our fantastic discount offers.