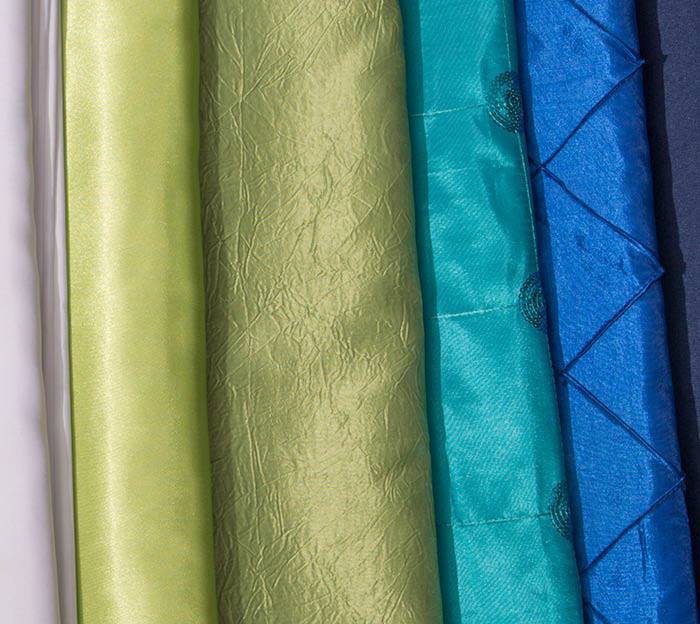 What Type of Tablecloth Is Best for a Large Party?
A dining table covered with an elegant tablecloth gives an exquisite look. The party tablecloths can protect from spills and scratches and serve as decorative coverings. Tablecloths are made to be laid out on a dining table before the placement of the cutlery and food.
For formal parties in homes and dining tables in restaurants, tablecloths are a traditional covering made of high-quality, vivid linen or cotton fabric. Plastic tablecloths, disposable tablecloths, and cotton are some of the most widely used varieties.
What Type of Tablecloth Is Best for a Large Party? A Complete Guide
Table decorations, such as some elegant paper napkins and nice comfortable tablecloths, may unquestionably make or break the whole look and ambiance of a gathering. Finding a tablecloth that works for functional purposes and aesthetic considerations can go a long way. 
But how can you determine the ideal tablecloth size, fabric, or shape? If you want a stunning, unique setup, you will need more than a general concept of your table size.
Let's look at how to always choose the most delicate tablecloth for a large party. 
Types of Tablecloth Fabrics to Choose From?
The tablecloth's fabric is, without a doubt, its most essential element. However, ensure your material meets your event's requirements before buying it because not all materials are appropriate for all occasions. 
Linen: Strong synthetic fabrics like linen make for more formal tablecloths. Depending on the manufacturer, the cloth is stiff to the touch, making it unsuitable for formal occasions, but it might be an excellent choice for outdoor gatherings and picnics.
Another well-liked material for tablecloths at large parties is linen since it naturally wicks moisture away from the skin. In addition, the fabric has a textured quality that gives off an antique sense and can be washed later.
Plastic: Plastic tablecloths are a less common option for indoor tablecloths, but they are perfect for outdoor eating because they are so simple to clean and can resist any amount of flying or falling debris.
As plastic tablecloths are so simple to clean, some families with young children choose to use them for large gatherings. However, some families would instead take their chances with fancy plastic tablecloths that look the prettiest. 
Silk: Silk tablecloths make your table look more elegant and charming. However, these tablecloths are usually expensive. Given how complex the manufacturing process is, the high price seems fair. 
Your party decor is enhanced and given a more distinctive and attractive touch by the pretty embroidery of silk tablecloths.
Cotton: Tablecloths made of cotton are the best choice for regular use, especially if you're using them for large indoor gatherings. Since cotton gets molded after exposure to extreme weather conditions, there are better materials for continuous outdoor use. Cotton is usually inexpensive. You can use it for your kitchen table or dining table for a formal look and wipe out any areas where spills may have occurred.
Polyester: Polyester is a synthetic fiber that was created to be more durable than others, allowing you to use it both indoors and outdoors.
Polyester usually is relatively inexpensive, but if you want to use it for numerous tablecloths, the cost will undoubtedly rise. Fortunately, it is machine washable and sturdy enough for repeated usage.
It feels softer to the touch and has more shine than a cotton tablecloth. As a result, it's the ideal tablecloth for a fancy outdoor picnic or a semi-formal dining setting. Moreover, it is incredibly wrinkle-resistant, so you won't need to iron it before the event.
The Perfect Shaped Tablecloth!
Before stepping out for tour shopping, be aware of the measurements of your table unless you want your tablecloth to hang heavy to the floor, which may be the look you're trying to create. 
If you're aiming for a classic fit and the tables are outdoors, you want the tablecloth drop to hover just above the ground. On the other hand, fitted tablecloths are ideal for business gatherings because they are the most practical and won't get in the way of anyone's job.
You can choose between rectangle, round, oval, and square shapes. Tablecloths often conform to a set of industry standards for size. Therefore, the cloth should fit when choosing your tablecloth size if you have a regular table.
Consider using many runners or tablecloths on one table for unusually large or irregularly shaped tables. Tablecloths can be mixed and matched to accommodate a table of a unique size.
Things To Consider When Buying Tablecloths
When buying tablecloths, you must consider the following things.
Material: Disposable table covers are great for casual occasions and typically only used once, whereas cloth table linens help create elegant settings and are built to sustain everyday use.
Color: Gold, white, and silver are frequently used on formal occasions; vibrant colors can create festive displays and stunning backdrops when paired with other tabletop accessories.
Shape and Size: A tablecloth's size can convey the event's formality. A 6-8" drop is suitable for informal occasions; a 10-15" fall is more appropriate for formal events.
Cleaning up: Reusable tablecloths can be used in larger venues with storage space and laundry facilities, although on-the-go services and informal events may choose disposable covers.
Price: With so many available tablecloth alternatives, you may select tablecloths that satisfy your needs while staying within your budget!
Where To Buy the Best Tablecloths for a Large Party?
A tablecloth is one of the most important decor items for your special event. You surely want to cover up unpleasant scars and stains on the table and provide your guests with a spotless surface where they can put their plates and enjoy food! 
For guests, our distinctive and trendy disposable plastic tablecloths are the ideal solution to improve a standard dining experience. Are you planning a large gathering? Don't get anxious. 
We also have some beautiful tablecloths and table covers for your party. For example, our chic and contemporary black tablecloths complement your perfect black dress.