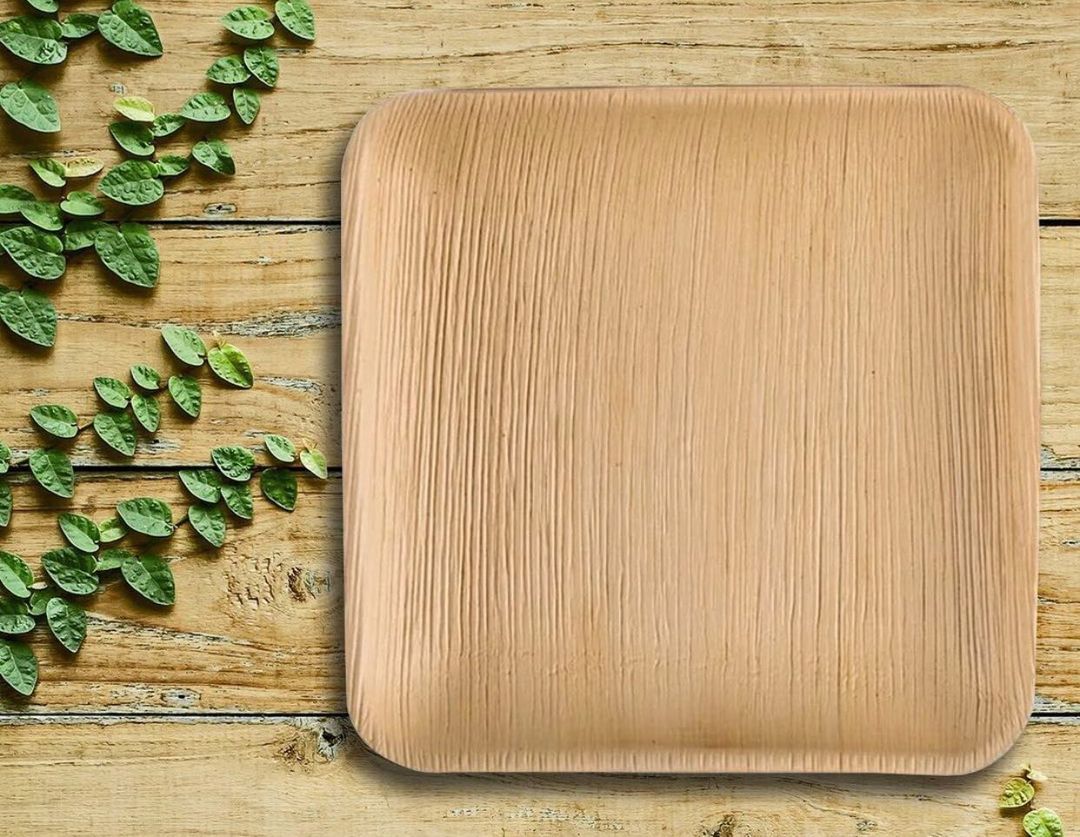 7 Reasons to Use Palm Leaf Plates for Your Next Party
Selecting between disposable plastic plates, silverware, or palm leaf plates is big. You have to be very picky when choosing the perfect type of dinnerware for your next party. Keeping in mind all the pros and cons of china types, we're here with seven reasons you should use palm leaf plates for your parties.
Undoubtedly, every dinnerware type comes with its dynamics and features, but here, we are only concerned about learning some compelling reasons for using palm leaf plates for your next party. So, let's get straight into it!
1. Give Your Party a Natural Look!
The aesthetics of any party can be termed as the core of it. Your guests should feel comfortable with the environment and your party settings. The overall feel of how the things are placed, how the table is set up, and how the party is decorated all these factors matter a lot when it comes to shaping up the aesthetics of your party.
Setting up a perfect table can be a game-changer, and you can do that by placing an ideal type of dinnerware. Palm leaf plates give your table setting a unique, natural, and soothing feel.
For a moment, you feel like you're back in time. These eco-friendly plates can grab the attention of your guests.
2. Perfect For Any Party Theme
A party without any theme looks like a cake without a cherry. There should be a context to your party, and a piece helps you craft that context. Likewise, an article gives life to your party and makes it more enjoyable.
Whatever theme you choose, palm leaf plates fit perfectly fine with it. As you can imagine, if you're celebrating a birthday party, anniversary, or any patriotic party, palm leaf plates work perfectly with the overall aesthetics of any party.
Especially if you're decorating a jungle-themed party, disposable palm leaf plates are the only option to go with. It gives a natural and elegant look to your party.
Summer is just around the corner, and palm leaf plates can bring a massive shift in the entire ambiance of the party, whether a beach party or a backyard garden party, palm leaf plates are a perfect solution.
By the way, palm leaf plates are not bound to a specific season. You can make many arrangements with them in different seasons and different party settings. 
Moreover, festive party themes can perfectly fine with a table set up with eco-friendly palm leaf plates. For instance, Christmas and Thanksgiving parties are considered large parties, and serving your guests food on palm leaf plates would be a great idea since it will provoke them to ask questions about its uniqueness.
3. Outdoor Parties Make More Sense
Outdoor parties are pretty fun to throw. They require a little bit of extra effort to manage everything, but it's worth it. Most of us prefer to go to a nearby beach or a mountaintop because it's pretty soothing.
The biggest challenge with these outdoor parties is to manage the dinnerware. Working plastic and steel-ware is quite hectic when traveling, but the palm leaf plates are easy to handle. The best thing with these eco-friendly party supplies is that they're pretty light in weight and are nature-friendly.
You can easily transport them in the back of your truck, and you won't have to worry about any breakage.
4. Palm Leaf Plates Are Conversation Starters - WOW Factor!
Palm leaf plates are so unique that they can become conversation starters. Many restaurants with eco-friendly dinnerware sets share their beautiful experiences of clients asking about information related to these palm leaf plates.
Once you start using palm leaf plates, your guests will ask about it, and it will leave an impact statement.
The square palm leaf plates are beautiful because they attract a lot of eyeballs. The eco-friendly plates come in different sizes and shapes, and each of them has its prestige.
5. Make Your Party Hassle-Free
It's pretty frustrating to see piles of dirty dishes in the sink after a party. Using silverware to serve the food at the parties is not a good idea. You have to do the dishes afterward, and it's frustrating!
The best thing with these palm leaf plates is that they make your parties hassle-free. These are disposable plates that you can throw away, and you'll not have to worry about doing the dishes.
6. Durable and Shatterproof
Unlike pretty thin paper plates, eco-friendly palm leaf plates can bear a lot of pressure. However, they don't quickly get shattered. Their composition is naturally strong since they're made by collecting and pressing the fallen leaf plates.
These plates are shaped by applying high pressure, making the bond stronger. You can't really break them, which makes them quite durable. Choosing the palm leaf plates is the most rational decision for large parties.
Moreover, you can also pack your kid's lunchbox by using these eco-friendly dinnerware items. Since they're sturdy, they won't break with the weight of the food or by any accidental bend in the bag. Your kid would have a great time eating lunch with these safe-to-use dinnerware items.
7. Free of Chemicals
There's no chemical used in the manufacturing of palm leaf plates. Hence, you don't have to worry about any chemical coating. These eco-friendly party plates are 100% natural and safe to use.
The silverware items are mainly sterilized with certain bleaches, and nobody would like the leftover bleaching agent to get mixed with the food. It can change the entire taste of your food, and you don't want your guests to complain about it. It would be highly embarrassing!
So, these are 7 reasons to use eco-friendly palm leaf plates at your next party and make it more enjoyable. Of course, every type of dinnerware has its own pros and cons, but palm leaf plates make more sense for larger parties that are mostly thrown outdoors.