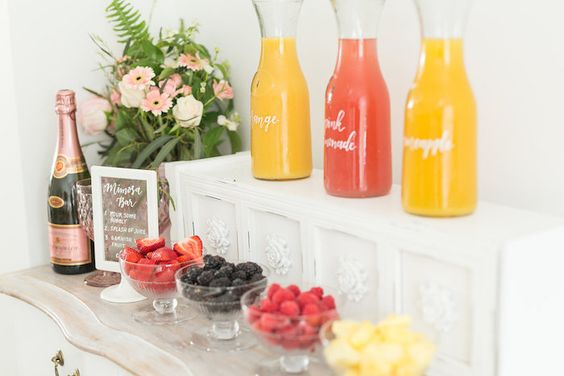 10 Cash-Saving Ideas for a Bachelorette Party
Your best friend deserves to have fun with her gal pals before she gets married. What better way to celebrate your friend's new beginnings than throwing a bachelorette party. The first few things that must have come to your mind would be expensive locations, booking a fancy hotel for the night, or a five-star meal. But these are not the only things required to have fun at a bachelorette party. If you are on a budget, that doesn't mean you can't have fun.
Without staying at a five-star hotel, you can still have the best bachelorette party ever because, ultimately, it's all about the fun you guys have together. Here are some ideas to help you save cash without compromising on the fun you have during your bachelorette party.
Write Down the Expected Expenses
This is the first and the most crucial step while planning a budget-friendly bachelorette party. Fix a budget for the event and write down all the expenses step by step. This would help you know where you are exceeding the limit, and you'll avoid overspending.
Once you are done making a list, mark the things that are not necessary or the ones that can be bought for a lesser amount of money from somewhere else. Like you can cut down on the table centerpiece and make one by yourself. Or you can reuse the decorations you used in a previous event.
Stay at a Friend's House
You can rent an Airbnb if you are on a budget, but it will still cost you a lot. A cheaper location would be a friend's house who is willing to accommodate a group of people at her home, or you can also use your own house. Get everybody together and decorate the place nicely.
Reuse the Decor
There is no point in spending a big part of your budget on decorations that are probably never going to be used again. So instead, ask the group if anyone has a decor piece that can be reused, and only then buy what's left from a dollar store.
Make sure not to buy expensive decorations because you can always craft them by yourself, and that's way more cash-saving.
Let the Bridesmaids Contribute
Paying for all expenses should not be just one person's responsibility. Unlike bridal showers, the bridesmaids are expected to contribute to the overall cost of a bachelorette party. This is so that everybody can cover their own expense and a part of the bride's expenses.
Note that the bride does not have to pay for anything. All of her expenses are equally split between the bridesmaids because it's her event - she should not be made to pay for anything.
Buy Directly from the Manufacturers
We all know retail stores cost us way more money than the manufacturers. So, buying things directly from the manufacturer would save you a lot of money. The only concern you should be having right now is purchasing a budget-friendly dinnerware because you can't put low-quality china on your table.
If you happen to go to a nearby retail store to get high-quality disposable dinnerware, the prices will blow your mind. So instead, we take you to Smarty Had A Party's website, where you can find premium quality disposable dinnerware in various colors, patterns, and designs. The best part is that they are all affordable and fall right within your budget.
Buy Gifts from Sale
You will need to buy the bride a gift for the bachelorette party, one for the bridal shower, and another for the actual wedding day. If you purchase them from an expensive store, it's really going to add up to the total budget. Knowing that you can't buy cheap gifts (quality-wise) for the bride, you gotta be smart here. Go on the internet and see if any brand has a sale going on or if they are offering a deal.
Personalize Gifts
If you don't find anything on sale, make a personalized gift for the bride. Not only will it be a lovely gesture but also a budget-friendly gift. For example, customize some plastic wine glasses using glitter, acrylic, or spray paint. A fancy disposable stemware looks even fancier when customized and is perfect to be gifted at a wedding. You can also etch or frost the glasses.
Wine Glass Painting Party
Plastic drinking glasses are always fun to decorate. Next, host a wine glass painting party and let everybody flaunt their creative skills on the glasses. If you don't have spare wine glasses for this idea, ask each of the attendants to bring a wine glass so you all can paint them together. In that way, you will have another exciting activity without having to break the bank.
'Bring Your Own Bottle'
While it may not be suitable for a formal business event, a BYOB party is best for an event like a bachelorette party where everybody is okay with bringing their own bottle to the event, especially when the budget is the concern. Ask all the bachelorettes to bring their favorite bottle to the event, and you will be surprised by the amount of money you save here.
Budget-Friendly Games
Print out free bachelorette party games like 'Who Knows the Bride Best Quiz' or 'Bachelorette Bingo.' These games will be even more interesting if your group has a strong bond.
Or you can have a contest cup stacking. Get a bunch of disposable plastic cups and ask everybody to attempt stacking them on top of each other in the shape of a pyramid. Our drinkware glasses work just fine for this job. They are pretty inexpensive and are sturdy enough to be reused for other purposes later.