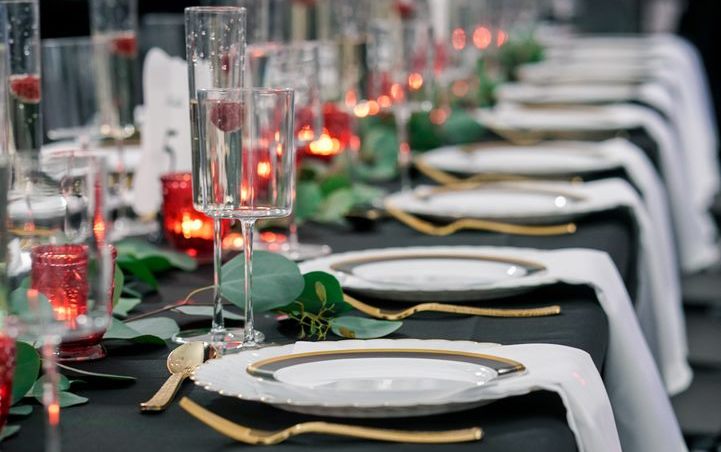 5 Pro Tips for Throwing the Best Party Ever
Dinner party season is at the corner, and it's the perfect time to mingle with your friends and family. For most people, parties are the only way to meet up with friends and family for an entire year. So, parties should feel as unique as they are. 
However, throwing a party isn't always easy, as it feels overwhelming or stressful to host a large crowd. To help you throw a fantastic party, we have curated a list of 5 pro tips for throwing the best party ever that people have been to. 
Stick to the end to find out how to make your particular party even more special. 
1. Work on First Impressions
A study says that the first 5 minutes are very critical when a person enters one's home or at a party. It's the time when they are looking for comfort, and if you succeed in providing it, you'll have a great impression on a person. 
So, what comfort does one look for when entering a party home? It's not about the big things; it's always about the little things that make the experience go to the next level. 
For instance, when the guests enter the party venue, they ask themselves, where do I put my coat? Should I take off my shoes, or is it just fine on the carpet? Do I even know anyone here? And, of course, where do I get the drink from? 
Plan your party, so you don't need to feel anxious or nervous about anything mentioned when a guest enters your house. Instead, try to provide comfort to the guests, which would make your party go to the next level, and people would love to come the next time. 
2. Plan the Party Budget
The budget is one essential thing that comes under party preparations. When planning a party, it's necessary to work on the budget and determine how much you want to and how much it would require you to spend. 
Planning a budget will ease you and give you an idea of what would cost you the most. For instance, your first and top priority would be spending on food and beverages. If you have created a guest list, it will be much easier to determine how much you would need to spend on the grocery and the ingredients.
Creating a list of things you would need to spend on is the most effective budget plan. It will give you an idea of where you would spend the most and where you should pay to make the party unforgettable. 
3. The Perfect Party Host
You should remember a few things to be a perfect host for your guests. First, comfort is one of the most important things to provide your guests, which will keep them at ease, and finally, they can indulge in parties and talk to new people. 
There are two things to consider to be a perfect party host. First, of the peak moments, they are the best part of the party that the guests will remember for years. Peak moments are what would make the guests enjoy the party. 
The second is the worst moment that'll make them keep looking at the watch to figure out what'll be the perfect time to leave, not eating or drinking much or talking to anyone without knowing them. You should avoid giving your guests the worst moments and learn some peak moments to make the party unforgettable. 
Peak moments
Ask them if they need a drink or something to eat. 

Surprise them with a dessert or a particular dish you've made.

Entertain them by saying, "Let me introduce you."

Turn on their party mode by saying, "We are going to have a fun experiment." 

We are playing a new game. 
By planning fun activities and games, you would increase the chances of mutual people getting to know each other and feeling comfortable instead of staring at the clock. 
4. Decorate the Venue
Decorating your venue includes directly playing with your guests' moods and brains. For example, an appropriate party decoration following an attractive theme would transform your house into something mesmerizing.
The party atmosphere directly affects the human brain. If you have the proper lighting, music, and other decorations contributing to the set, your guests will likely stay longer at the party, which means ultimate fun. 
If you have planned a theme for your party, follow it throughout the party to decorate the venue. Whether you are having an outdoor or indoor party, decorations will make it look like a party.
Moreover, the proper lighting also matters. According to a study, warm lighting makes people feel more hungry. That's why restaurants use warm lighting, which makes you more hungry, and their sales increase. So, transform the party atmosphere with lights that'll coordinate with decorations.
5. Choose Disposable Serving Wares to Serve
When it comes to serving the guests, you should be pretty picky about it, as it would affect your clean-up process. And when it comes to easy clean-up, disposable plates and disposable serving wares always fall on the top of the list. 
Disposable party plates are supposed to be discarded after a single use, so you wouldn't need to wash or clean them up as you do with reusable ones. This way, the disposable serving ware makes it easier to wind up the party and speed up after-party clean-up. 
Moreover, apart from easy and hassle-free clean-up, there are a lot of other valuable benefits that come with disposable partyware. The disposable serving ware is made of plastic material, making them quite affordable to any budget.
Whether you are having a formal, upscale party or a casual one with friends and family, the disposable plates won't disappoint you in any way, be it elegance, style, or design. Get the elegant disposable plates at a fraction of the cost from "Smarty Had a Party."
Are you bored of Disposable Plastic Plates? Here, look at disposable eco-friendly plates with a wooden texture that looks super amazing.