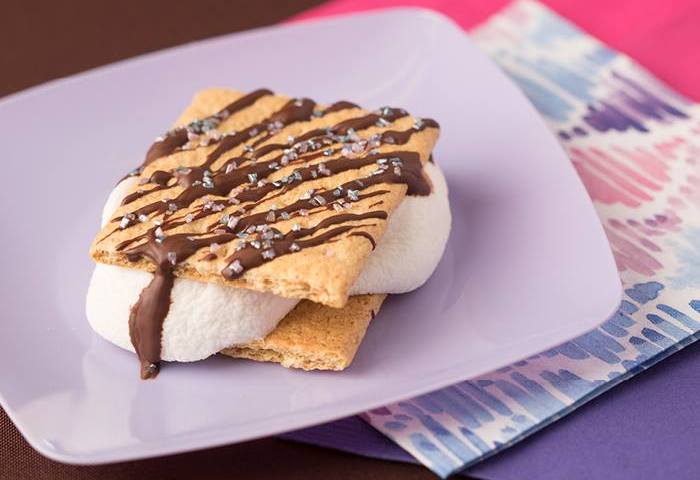 Birthday Party Planning Tips from Dinnerware to Snacks!
Whether you are throwing a casual party, a fancy birthday party, or a formal, upscale business party, it always feels like a challenge that might overwhelm you while thinking about it. 
Your stress level can easily be managed if the party follows the plan. 
Creating a plan and managing accordingly is a way to have an epic hassle-free party that makes it a success story for you. We have curated a list of birthday party planning to help you create appropriate planning for the party.
Start Planning Ahead
Regarding the food and other party aspects, you don't want to spend most of your time managing them, but you also want to enjoy your time with the guests. So to make things hassle-free at the party, start your party planning ahead of time.
You should get started with the party planning a month ago or at least 2 to 3 three weeks, so you have enough time to think about the recipes, party themes, decor, and other party things.
Grab a notebook or your diary to start noting down your party plans and ideas regarding the party. Of course, it won't help you have everything on record, but it will also help you do it efficiently. 
Cook Smartly
Once you decide on party planning and choosing the recipes, you should consider cooking smartly. It wouldn't be a great party if you ended up in the kitchen cooking the recipes and just serving them to the guests.
So, cook ahead of time. You may want to cook the recipes and freeze them. Then, once the party date has arrived, you can simply defrost them and serve them to the guests. Consider cooking a week ago from the party date, so you have enough time for other things too.
Some of the best recipes that can be made ahead of time for the party are: 
Baked Ziti with Sausage.

Quick Beef Chili.

Chicken-and-Wild Rice Casserole.

Easy Taco Soup.

Extra Easy Lasagna.

Pizza Spaghetti Casserole.
Book a Party Venue
If you are considering having your birthday party outside, it's essential to research the event's venue in your area. The internet is the best place to look for the venue; you'll find many of them. Compare them based on price, facilities, and accommodation that suits your requirements.
Moreover, before contacting the venue, ensure you have created a list of questions to help you land a fair deal. Like, ask them how many people can they accommodate? Is there any worth seeing? Will the venue encourage your party style?
Prepare a list of relevant questions or note them in your mind so your research for the venue goes appropriately. 
Get Creative with the Party Decorations
When it comes to party decor sky's the limit if you get creative with it. Consider the birthday girl/boy interest and pursue it throughout the party decorations, from incorporating it from the invitation cards of the birthday to the birthday cake and even the customs. 
It's not a great way to make the child happy and loves you more, but it will also give the party decoration a creative and thoughtful touch. And, if you have come up with the party decor idea but don't know where to start? Pinterest has got you covered. 
There's an endless list of party decorations, from creative ideas to the fanciest and budget-friendly decor ideas. So take inspiration from Pinterest and come up with something that'll make the guests at the party proud. 
Think About Having a Photographer
Hiring a professional photographer is a normal thing for special events and primarily for weddings. But why not hire a professional photographer for the birthday party? First, everyone can capture the moments on the phone's camera. 
Hiring a professional photographer is a next-level thing. You won't only capture some memorable moments in the photos but can also create a collage to send to your guests with a "Thank You for coming to the party." Also, they can be hung on the wall. 
If your party's budget is constrained, there are still a lot of opportunities you can go for. Like, ask a friend with some camera gear and photography skills to volunteer as a photographer for the birthday party. 
Choose Elegant Dinnerware
Whether setting up a casual tablescape or a formal and fanciest one, the dinnerware plays an important role. It doesn't only affect the dining experience by setting the mood and atmosphere but also decides how your table would look. 
Choose elegant dinnerware sets and serving wares that complement the party's theme and table. Consider evaluating the list of the guests you would be hosting, like if you are hosting a large party, fancy disposable dinnerware is a perfect option. 
The market is flooded with elegant disposable dinnerware, which is pretty popular. They don't only allow hassle-free clean-up but come at a fraction of the cost. So get the disposable party dinnerware at "Smarty Had a Party" for your next birthday party to eliminate the hassle of washing a pile of dishes after the party. 
Have Snacks Mix
Snakes are an integral part of any entertainment event, and when it is about a birthday party, you can never go with offering the snacks to your guests. Also, stocking up on snacks is a must if you plan to watch a movie. 
Have a mix of snacks, popcorn, beverages, and fruity juices so everyone grazes throughout the party without thinking about leaving for home to eat something. You can also serve finger food, bite-sized food, snack variety, and cookies. 
Entertainment
It's a birthday party, you can't skip the entertainment, and this is where the real fun starts at the party. Keep everyone at the party entertained by playing music. Create a music play to save some honey instead of hiring a professional DJ. 
You can also plan fun activities and games to make the kids enjoy the party. If it's your kid's party, ask them what they like and what games they would want to play at the party.