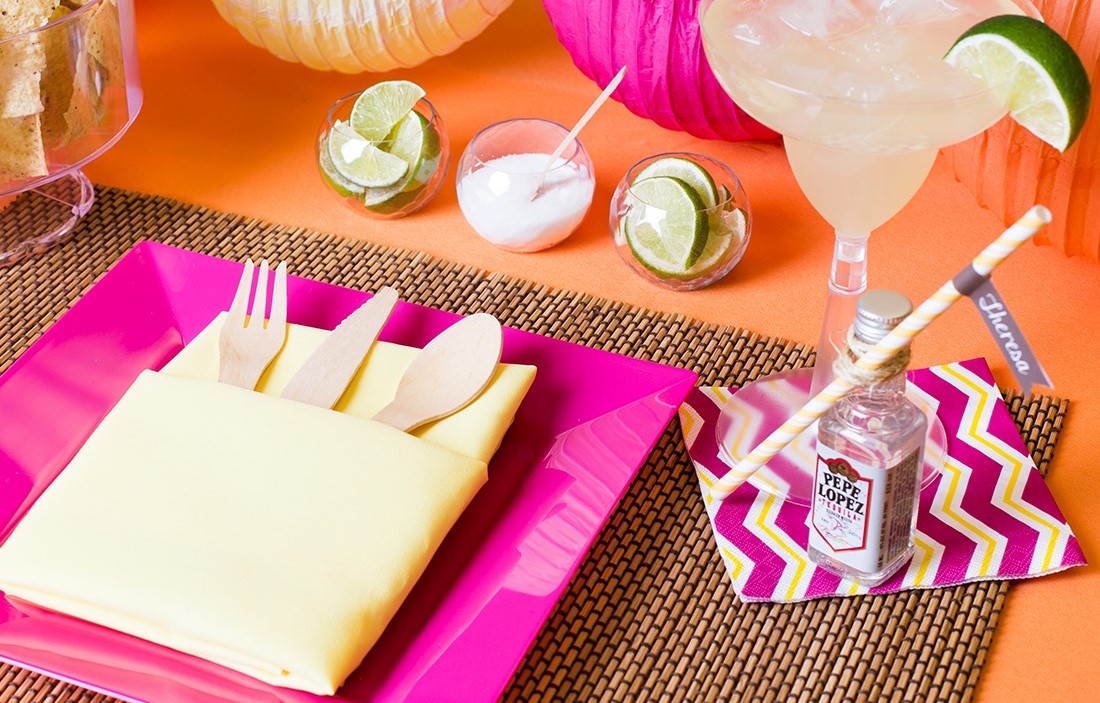 15 Goodbye Summer Party Ideas
Sadly, summer is in its last phase as we're slowly heading towards autumn. So, it would be best if we celebrated the end of the season with enthusiasm and energy. And there is no better way to do that than by throwing a party.
We have some great ideas to help you throw an epic goodbye summer party.
1. Get Your Patio Ready
Afternoon tea parties look the best on your patio. Decorate it with bright sofa covers, cushions, hanging lanterns, and lights. Place a floral centerpiece at the table and serve delicious snacks with tea. Don't forget to put planters on the floor. They will add subtle greenery to the overall environment.
2. Bright-Colored Party
"Bright and bold" is the definition of summer colors. They include orange, yellow, shocking pink, green, cyan, magenta, and red. You can select one of those colors or a combination for your party. If you choose more than one color, harmonize them; so they look elegant.
3. Host a Watermelon Party
Everybody loves watermelon! It's amazingly refreshing and delectably sweet, which makes it a perfect addition to a summer party table.
You can put them as it is or make popsicles out of them. Don't forget to make a watermelon drink to serve the guests. Use watermelon, mint leaves, lemon juice, club soda, and lots of ice!
4. Take Everyone to a Tropical Paradise
Scream "Aloha" this end of summer! Host a tropical party with all the Hawaiian elements in it. The perfect venue for a tropical party is the beach. Decorate it with colorful umbrellas, coconut signs, and palm leaves.
Speaking of palm leaves - get square palm leaf plates for the tables. Coconut and pineapple are the fruits of a Hawaiian party. You can serve pineapple pie, coconut water, and Hawaiian chicken salad.
5. Cool off with a Pool Party
We all head to the pool whenever it's too hot. So throw an end-of-summer pool party and take your family or friends for a fun day out. You can play so many games at the pool to make your pool party more entertaining.
6. Set Up a Vibrant Table
The end of summer is your last chance to use bright colors. Set a colorful party table with a vibrant eco-friendly dinnerware set. Mix and match the colors of eco-friendly plates and bowls to create a pleasing visual. Then, serve colorful foods in them.
7. Use Eco-Friendly Party Supplies
Let's end the summer season on a good note by throwing a sustainable party. Get our eco-friendly bowls and match the colors with eco-friendly cutlery. You will have the satisfaction that you're throwing a sustainable party.
We have a wide range of eco-friendly dinnerware sets to match all your party needs. Teach your kids the important lesson of staying eco-conscious by hosting a sustainable end-of-summer party.
8. Take a Trip to the Beach
Beach trips are one of the most entertaining things about summer. Kids and adults eagerly wait for them. So plan a family trip to the beach and have fun in the sun.
Take frisbee or beach basketball with you so the kids can play. You can also take food items with you to enjoy at the beach.
9. Camp in Your Backyard
Backyard summer parties in the evening are oh so entertaining. Install tents in your backyard and have a camping night with your family. You can also do BBQ there to get into the camping spirit.
Make it more magical by creating a layout of overhead string lights. Then, arrange the dining area underneath. You have no idea how magnificent it will be when your guests sit under the fairy lights and eat.
10. An Evening BBQ or Cookout
You can never go wrong with a barbecue party. Even the thought of a BBQ party brings memories of our family get-togethers. So host an evening barbecue or cookout in your backyard, and you'll have a memorable time together.
The menu list for a BBQ party is endless. You can grill kebabs, skewers, lamb, steak, mushrooms, and many more.
11. Set Up a Drink Station
Chilled drinks are a significant miss in the winter season. So serve them to your guests at your goodbye summer party. Fill the drink dispensers with cold, fresh juices like watermelon spritzer, Agua Fresca, Mint Margarita, Mojito, or peach punch.
Put fruit slices and flowers inside the drink dispensers for an elegant display. They will keep the guests hydrated while looking beautiful.
12. Build an Ice Cream Sundae Bar
Who doesn't love ice cream? It can make your end-of-summer party loved by everyone because winters are more about hot soup and cozy lattes.
Give the ice cream the glory it deserves by serving it on an ice cream bar. Put different flavors of ice cream and toppings along with mini cups. It's better to make it self-serving because you wouldn't want to be serving everyone the whole time.
13. Organize Entertaining Activities for Kids
The end of the summer is the worst time for most kids. They have to go to school after that and will get busy in school and the after-school grind.
Give your kids time to relax and enjoy before they have to attend their classes by entertaining them with games. Call their friends in for an outdoor gaming day. They can play hopscotch, lemon-and-spoon race, frog race, king stop, or tag.
14. Movie Night in the Backyard
Movie nights are always fun - but they become even better when it's summer and nights aren't that chilling. So host an entertaining movie night with your friends and family in the comfort of your backyard.
Set up a perfect sound and visual system to give your guests a cinema-like experience. Arrange a table with finger foods and drinks they can enjoy while walking around.
15. Soak Up the Sun
Take full advantage of the sun while you can! Get your friends to the beach and enjoy a relaxing sunbath in the last days of summer. Entertain them with beach games; so they don't get bored.
Saying goodbye to the party season is hard, but you can make it entertaining with the ideas told above.