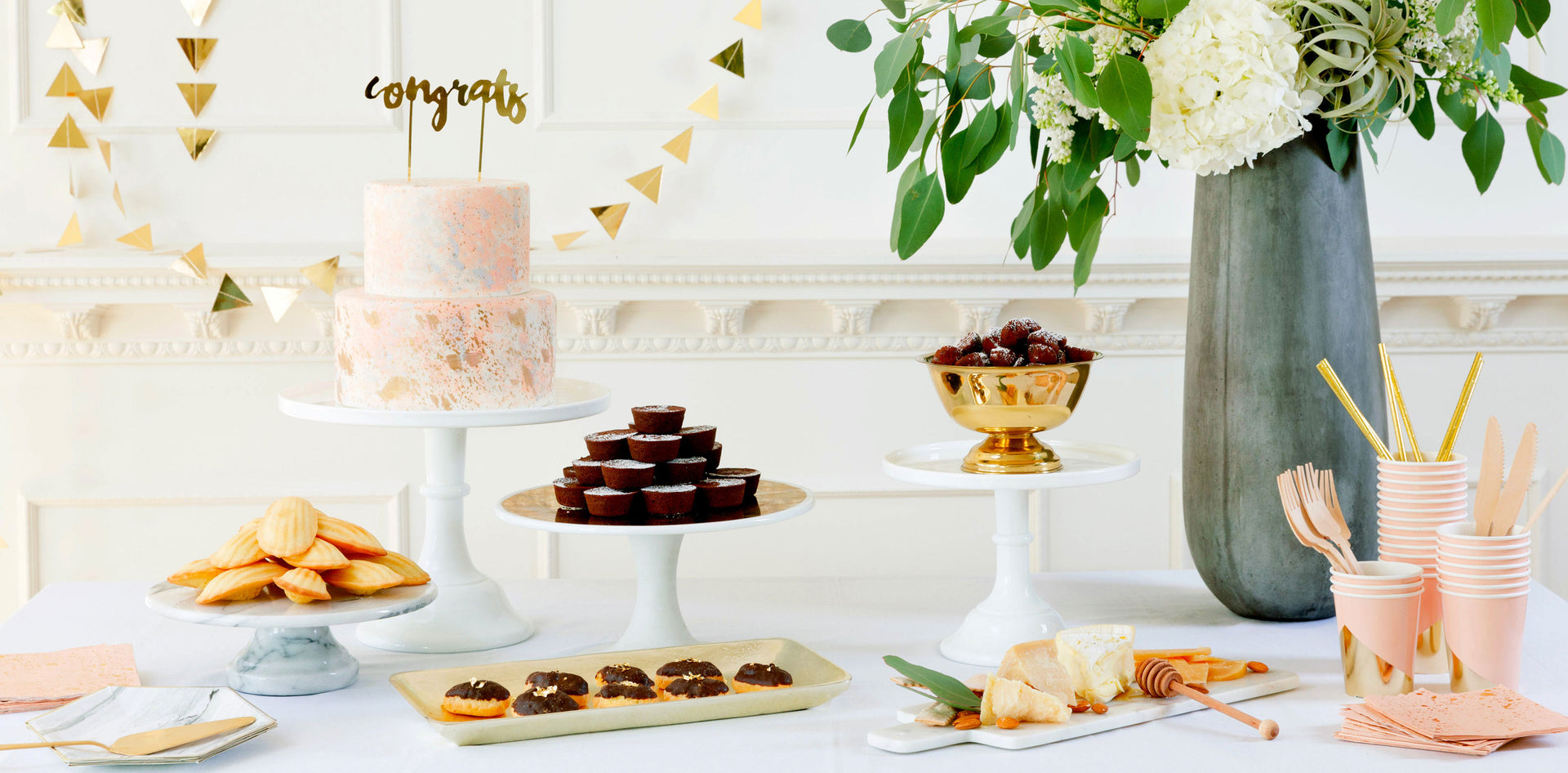 What Do You Need for an Outdoor Summer Party?
Outdoor parties are all fun and games until you realize you forgot something important at home. Therefore, it is good to have a list of items required for an outdoor summer party.
We'll tell you what you need to throw an epic outdoor summer party. Whether you're hosting a party in your backyard or a picnic far from home, you'll need these items.
Decor
The decor is a vital part of an event and sets its ambiance. For an outdoor party where you have more space, it's fun to decorate the place. Here's what you will need for decor.
Balloons
The easiest way of decorating is by installing pretty balloons. The best part is that they are cheap and easy to choose from. You can choose balloons in any color; they will sit well with the decor.
You can mix and match balloons in different colors and sizes to make the alluring decor. For example, a vibrant balloon arch would be a perfect photography spot.
Banners
Banners might not look great indoors, but they are perfect for outdoor parties. You can get them from a dollar store or make them using chart paper, string, and markers. You can cut out letters, create shapes, or write text on them. For a vibrant look, use colored paper and pens.
Lights
You need lights at your outdoor summer party, even during the daytime. They may not be the primary lighting source, but they will add to the decor. You can use string lights, hanging LED lights, or lanterns - the choice is yours.
Fairy lights look magical in the evening and can turn ordinary decor into a memorable one.
Tablescape
The table is the focal point of an event and is the first thing to grab people's attention. Therefore, it has to look good for your outdoor party to go successfully.
The summer party table is all about vibrance! Whether you host picnic-style - with cushions and blankets - or set up a table, the dining area has to be elegant. Here's what you'll need to decorate your outdoor summer party table.
Seating Arrangement
If you are setting up a table, then you'll need chairs. On the other hand, if you're hosting picnic style, you'll need comfortable blankets and fluffy cushions.
You can decorate the chairs with colorful ribbons and foliage. That way, they will give off the vibrance of summer.
Vibrant Tablecloth
A colorful tablecloth is what your summer party table needs as a base. It defines your table and helps give it color. You can also match the tablecloth with your party's theme.
Centerpiece
The table is a significant part of an event, and the most note-worthy part of the table is its centerpiece. So naturally, you have to make it elegant so that your table can look pretty.
Forget the boring ones, and try something new for the table. For example, you can put colorful balls in a tall glass and place them on the table.
You can use lanterns, colorful flowers, and foliage as centerpieces.
Plasticware Sets
The dinnerware is yet another distinctive part of the table. You can set your table off to elegance if you have vibrant plasticware products.
For an outdoor party, it is better to have disposable plasticware because you can throw it in a recycle bin on your way back home.
Smarty Had A Party has the most elegant plasticware for parties. So get your hands on your favorite plasticware and set your tables beautifully.
If you're on a tight budget, don't worry at all! You can buy plasticware sets from the sale.
Napkins
Napkins not only protect from spills but also make the dinnerware look prettier. So get colored napkins and give them a fancy fold.
Food and Drinks
You cannot compromise on food and drinks! So make delicious food and regulate refreshing beverages at your summer party.
You can make chocolate-covered strawberries, salads, fruit bowls, nachos, and tortilla wraps. Refreshing, chilled drinks are a must so that everyone stays hydrated.
Drink Dispenser
It may not feel like a necessity for indoor parties, but it makes serving drinks easier at outdoor parties. In addition, it looks pretty, serves many people, and is self-serving - what else do you need?
You don't have to walk around handing everyone a drink when they can fetch one. Instead, fill the drink dispensers with lemonade, Agua Fresca, watermelon spritzer, strawberry limeade, and peach punch. Put slices of oranges, limes, and pineapple as edible decor.
Entertainment
For a memorable experience, entertain your guests with fun-filled games and good music. A good conversation, food, and games are the key to an unforgettable event.
Music
Make a playlist according to the mood of your party and your guests' tastes if you know it. The music shouldn't be too loud that the guests can't hear each other. It is suggested to have more than one speaker placed here and there.
Games
The heart of informal gatherings is entertaining games. You can play tug of war, treasure hunt, frisbee, or hopscotch with your friends.
Insect Repellent Spray
The only problem with outdoor parties is the insects! They can ruin the moment for anyone, so you must have an insect repellant spray at your outdoor event.
Spray it before the guests arrive, or even hand it to them so they can use it too. Keep in mind that it shouldn't smell pungent. There are sweet-smelling bug repellants on the market.
Sunscreen
A good host takes care of the guests! And it doesn't end at making delicious food and giving them a warm welcome - it goes beyond that.
Put a bottle of sunscreen and insect repellant near the entrance. Greet the guests with a smile and ask them to use sunblock and bug-repellant so they can be protected from the sun and bugs.
Put a hand sanitizer, too, so the guests can clean their hands before eating. All these things will have a positive impression on the guests.
We've stated the essential elements needed for an epic outdoor summer party. But, of course, you can always add something of your choice to make your party fancier. After all, it's your event - feel free to customize and add a personal touch to it.