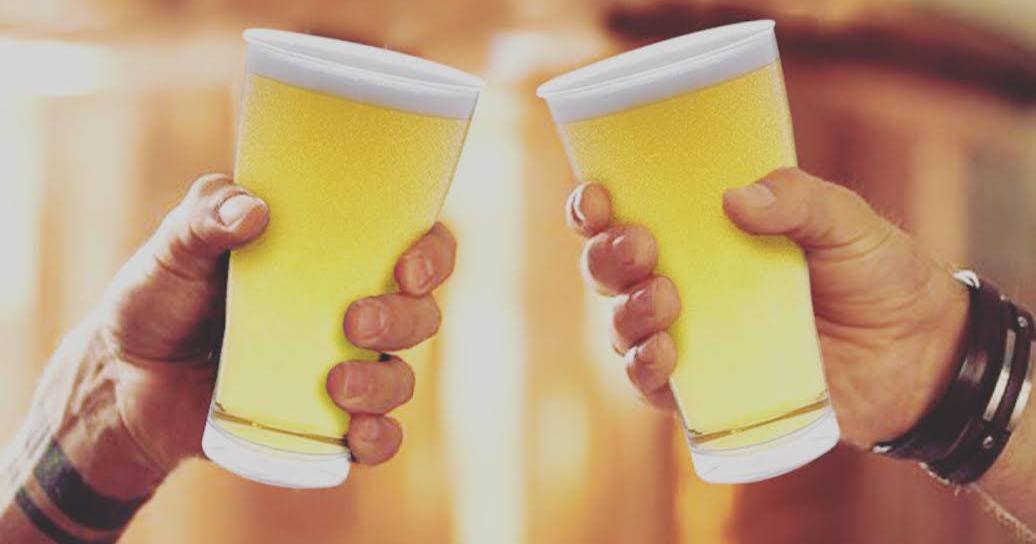 What You Need for a Goodbye Summer Party
Summer is coming to an end, and it's hard to say goodbye. So we're here with unique goodbye summer party ideas to let you enjoy those last summer vibes. You must have been to incredible places, fabulous beaches, and sky-scraping mountains to enjoy the summer, and now it's time to say farewell, which might make you sad.
But don't you worry! You can still enjoy an epic goodbye summer party and make it memorable for the years to come.
Start With a Spot and a Theme! 
Picking the right spot to throw a party steers the entire plan. And when it comes to the end of the summer party, choosing the perfect spot is the only option you have. Your backyard can be an ideal place to throw a party. 
You might have to make some decorations and remove the planks you once threw in the backyard. Now decorations go hand in hand with your theme. You already know what a backyard party looks like, right? It's about managing a space to sit, relax, eat, and have a good time together.
Along with a backyard party, you can also choose to have a pool party. Ask your guests to bring their swimsuits, and you prepare your BBQ grill to enjoy the last summer party vibes.
Take Out Your BBQ Grill
What's the best part of any party? Of course, the food! Take out your BBQ grill and show your guests how good you're at making juicy and tender steaks. Bring in some vegetables to add some flavor.
And how can you forget about a cool bar setup? Bring in your favorite drinks and serve them to your guests in an epic range of plastic drinking glasses. Smarty Had A Party has a wide range of disposable tumblers and a variety of disposable stemware. Surprisingly, you can get your drinkware glasses all in plastic to keep things hassle-free.
Our plastic drinkware comes in different shapes and sizes that can be used to make your bar collection look complete. You can decorate your table with our fancy plastic wine glasses by turning them upside down and placing candles on their stem. You can do multiple variations and make your ordinary-looking disposable plastic cups a centerpiece for your tablescape.
Is There Any Easy-to-Make Steak Recipe?
Yes, there are many most accessible ways to cook a perfect steak. We'll discuss two methods; one on the grill and one in the oven.
1. For Grill: 
Preheat your BBQ grill at 550F.
Take 1-inch choice grade steak. Dry it with a bunch of paper towels and leave no moisture behind. Season the entire steak with Kosher salt, freshly ground black pepper, and garlic powder, and make sure not to leave any spot. Before switching the side, pat the steak with your hands so the seasons don't fall off.
Place your steak on the grill, and you should hear the sizzling sound. Carefully press the steak to make better contact with the grill. It should take around 10 minutes in total.
After 2 minutes and 30 seconds, slightly change the position of the steak keeping the same side on the grill to get excellent diamond-shaped cuts.
After another 2 minutes and 30 seconds, flip your steak to cook the second side. Repeat the process of repositioning the steak after another quarter. Once the 10 minutes are over, take out your steak and let it rest for 10 minutes.
Resting your steak is essential because the temperature inside the steak will rise by several degrees, and that's where the real magic happens. Your steak will reabsorb the moisture to give you a flavorful taste.
2. For Oven
Preheat your oven to 375F and place the skillet on the stove at high temperature.
Take a 1-inch choice or prime-grade steak. Drizzle some olive oil on the steak and cover all the sides. Season it with salt and pepper. Preheat the skillet to high temperature and simply sear each side of the steak for 3 minutes.
Once you're done searing, place the steak in the oven and leave it there for 5 minutes. Prepare a compound for the steak using butter and some crushed garlic. Mix them well using a fork.
Keep checking the temperature using a meat thermometer and when your steak reaches 130F, pull it out of the oven and let it rest for 10 minutes.
Place the butter-garlic compound you made earlier on top of the steak while it rests. After 10 minutes, your steak is ready to be served!
Don't Forget Chilled Lemonade
There's nothing more soothing than a chilled supply of lemonade in summer. Your guests expect you to make fresh lemonade for the last summer party. Here's our flavorful recipe for making a party-sized lemonade.
The following recipe is for serving four people. You can add more proportions depending on the number of guests you expect to have at the party.
What Will You Need?
Water (4 cups)

Granulated sugar (3 tbsp)
Lemons (x3)
Mint sprigs (x6)
Salt (a pinch)
How To Make It?
Add 4 cups of water to a large jug. Add granulated sugar and stir it until the sugar dissolves.

Squeeze in the lemons but make sure you don't make it too citrusy because some lemons are big in size and have more juice than others. So, it is recommended to taste the flavor before you add more lemons.

Add mint sprigs and ice cubes to the jug, and stir it.

Your lemonade is ready. You can add a pinch of salt to give your lemonade a unique flavor.
Serve Some Deserts
A dessert after having a juicy steak will definitely make your guests remember your goodbye summer party. A cake will work just fine. Now you've to do a little research and know about your guests' tastes. Then, work on the flavor that everyone loves.
People are choosy when it comes to cakes. So, ensure you don't end up in a situation where some of your guests don't taste it. A chocolate cake is something that everyone loves, but if you still find resistance, try to add another option in dessert to cater to all your guests.
Final Thoughts
Summer goodbye parties are always fun to throw because they let you welcome Fall parties that are super amazing to plan for. There's so much more to come. Stay connected with Smarty, and keep partying!