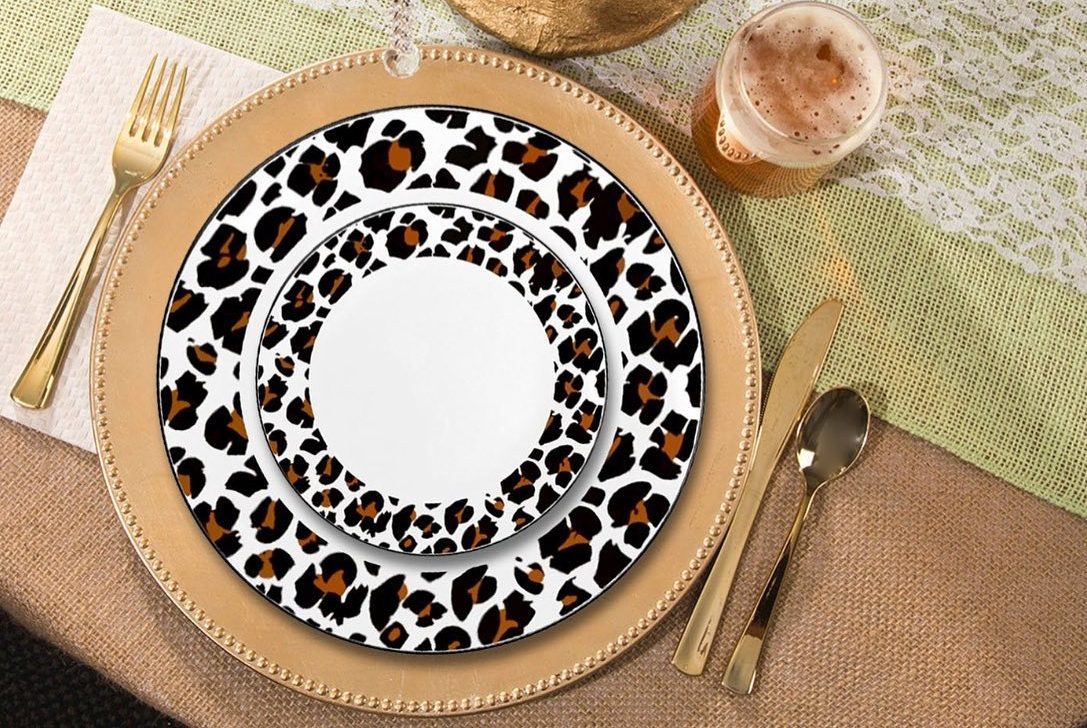 What Are the Most Popular Party Themes in 2023?
We have all the answers if you're looking for the best party themes. So whether your goal is to throw a themed party or just need some inspiration for next weekend's festivities, we've got what you need. So we prepared the most popular themes and trends in 2023 to help you make your party unforgettable.
Want to Elevate Your Event Appeal? We've Got You.
Get 10% Off Your First Order
Underwater Theme
There are many great party themes that you can choose from, but underwater-themed parties are becoming more and more popular. If you're considering throwing an underwater-themed party, there are a few things to keep in mind. First, it is essential to remember to ensure the theme fits your personality and lifestyle.
If you want to go all out with this kind of theme, there are many ways you can do so. For example, you can either decorate one room in your house or build an entire house out of cardboard boxes! This way, when it comes time for guests to come over, they will be stunned by how much work went into making everything look so realistic [and] amazing.
Sports Theme
A sports theme is a great way to get your guests excited about your party. The best part is that there are many options for choosing the right sport: you can go with baseball, football (American), or rugby; basketball or soccer; tennis, swimming, and volleyball; golf or hockey. Of course, you may pick one sport only or mix things up a bit!
If you choose baseball as your theme, consider all the different ways you could incorporate it into your decorations and food choices. Baseball bats and balls make great centerpieces on tables and corners of rooms where people will be standing around chatting before eating dinner together at lunchtime. If you're planning on serving hot dogs outside, why not decorate them with tiny flags made from toothpicks? These could represent different teams within each league throughout history. They'll also be fun conversation starters because most guests won't know what each flag means unless they've done their homework beforehand!
Carnival Theme
Carnival of Venice: A city in Italy known for its long history of carnival celebration. It's one of the most famous carnivals in the world and is known as "La Festa Veneziana" or "La Fete de Venise."
Mardi Gras: A parade during the carnival season in New Orleans, Louisiana. It's also known as "Fat Tuesday." This parade is held on Shrove Tuesday every year, marked by Christians fasting before Easter Sunday.
Rio Carnival: A Brazilian festival that takes place around Rio de Janeiro's streets, especially those near Copacabana beach. The festival has been going on since 1823 when King Joao VI was still ruling Brazil, and it's celebrated annually until Lent begins (which happens at different times depending on what day Easter falls).
Retro Theme
If you're looking for a theme to bring back memories, then the Retro theme is for you. This fashion and design style was popular in the 1970s, 1980s, and early 1990s. However, it can also be used to describe a revival of something from an earlier era.
The Retro party theme allows guests to dress up in their best vintage clothing. Everything about this party will make your guests feel like they're attending an event from another time period!
Costumes Only Party
This is the best way to have fun in a group. If you want, you can theme your party based on a popular movie or TV show like Harry Potter or Lord of the Rings and make everyone dress like their favorite character. You can also have a costume contest where each person gets points for wearing their costume well and coming up with an original idea for their outfit.
Bring props or accessories that will make your costume stand out from the crowd and give you an edge in the competition for best dressed! If you don't want to go all out on this level, be sure to at least add some flair with something like face paint or glittery eye shadow that matches your theme (if there is one).
Have a prize for the best costumes at your party—something small like candy should do nicely!
Celebrity Inspiration
Celebrity-themed parties are a great way to celebrate your favorite actor or singer. You can choose a theme, such as a movie, band, or TV show, and then get the party started by dressing up as the celebrity you want to be. 
Disco Inspired Party
Disco is a style of dance music that emerged in the early 1970s and peaked in popularity during the mid-1970s to early 1980s. Disco was influenced by other genres of music, including soul, funk, and jazz. Anyone who lived during that time can probably recall hearing some disco hits on the radio or even dancing to them at their prom, wedding, or local club!
Disco has made a comeback in recent years, with many new artists releasing songs inspired by this classic style of music. As a result, consider incorporating some elements from the disco into your party planning if your guests want to be excited about dancing all night long!
Barbiecore
What is a Barbiecore Party?
Barbiecore parties are a popular choice among young girls and their parents. The barbie-core party theme was created to appeal to children who love classic Barbie dolls but want something more modern.
Dress Code for a Barbiecore Party
As with other themes, there is no dress code, but it's always best to dress in accordance with your child's tastes and personality, as you don't want them to feel uncomfortable or embarrassed at such an important event. If you're having trouble finding something that suits both you and your child, then try searching for outfits online, where there is an abundance of options available, including clothes inspired by pop stars like Ariana Grande and Taylor Swift, who might be heroes in your daughter's eyes! You can find some great ideas online, too, using Pinterest, which has thousands of pictures on its feed page showing all kinds of different styles, so if anything goes wrong, just go back here again until everything looks perfect!
Western Vibes
If you're looking for a theme guaranteed to be a hit, Western vibes are definitely one of the best options. Depending on the occasion, this theme can be dressed up or down, and it's always sure to bring out the cowboy in everyone.
Western-style parties are great for any event where people of all ages are present. For example, if you're hosting a birthday party for your child, you can set up some outdoor games and play some country music in the background while serving hot dogs and chips.
Cowboy hats, cowboy boots, cowboy shirts, and even cowboy pants are all available online at Amazon or Walmart, so they're easy to find if you don't already have them lying around somewhere!
Candy Land
Candy Land is a board game for children, first published by Milton Bradley in 1949. While there have been several different versions of the game since then, its theme has been popular for many years, and it's easy to organize. Candy Land can also be combined with other themes, such as Alice in Wonderland or The Wizard of Oz.
Glow in the Dark
Another option is a glow-in-the-dark party. The key to this type of party is using glow sticks as decorations and ensuring you have plenty of them for your guests. You can also give each child a few glow sticks to take home as party favors, which will be an exciting surprise the next day when they wake up and see that their room has been decorated with glowing lights! If you don't want to spend money on buying unique glow-in-the-dark party supplies, you can create your own DIY version by decorating with black light posters and other items that will catch the attention of any guest who walks through your door.
Fancy-Dress Theme Party
A fancy-dress theme party is a perfect way to let your guest's imaginations run wild. This theme can be used for an adult birthday party or as a kid's party idea. It's also a great option if you want to throw a themed event but don't want to go all out on decorations and other elements of the celebration. 
Smarty's Tips & Tricks
When planning a party, you'll want to ensure it's a hit with your guests. One of the best ways to ensure that is by providing them with disposable party supplies.
These items can be used for everything from appetizers and desserts to decorations and tableware. In addition, they are an affordable way to add a touch of pizzazz without breaking the bank.
When deciding where to purchase your disposable party supplies, look no further than Smarty Had A Party. We have everything you need in one convenient package. We carry an extensive selection of disposable plates, cups, and napkins in various shapes, sizes, and colors. In addition, you can choose from solid colors or patterns for your event or theme.
You can also find matching plastic table covers, utensils, or charger plates in our selection of party supplies for sale online!
It's never a bad thing to have options! Whether you're planning an adult party or a kid's birthday, these themes will make your event memorable and fun. The best part about these ideas is that they can be adapted to fit any budget - even if you're on a tight one!
Want to Elevate Your Event Appeal? We've Got You.
Get 10% Off Your First Order