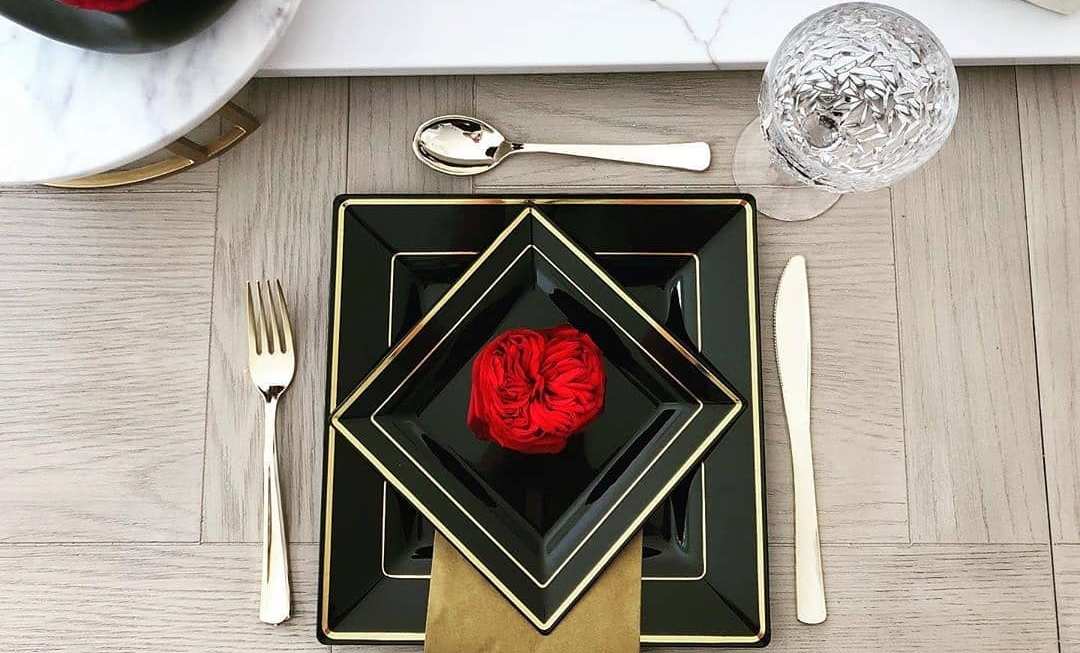 Romantic Ideas to Spice Up Your Valentine's Day
Valentine's Day is a special day to celebrate your love for another. It's a time to express your feelings and show them how much you care! So if you're looking for romantic ideas to spice up your Valentine's Day, look no further. We've got just the thing.
Have a Picnic in Bed
Valentine's Day is the perfect opportunity to show your significant other how much you care, and what better way to do that than with a romantic picnic in bed?
Choose a cozy spot in your home to set up your picnic. If you have a balcony or terrace, that would be ideal, but if not, a living room or bedroom will work just as well.
Next, create a comfortable and inviting atmosphere by lighting some candles, setting out soft blankets and pillows, and playing romantic music in the background.
Regarding the food, you can either prepare a homemade meal or order takeout from a favorite restaurant. Of course, classic picnic fares like sandwiches, fruit, and chocolate is always a hit, but feel free to get creative and include your partner's favorite dishes. And remember to add some bubbly or wine for a special touch.
Once everything is set up, surprise your partner with the special evening. Enjoy the food and drink, cuddle under the blankets, and spend quality time together.
A Valentine's Day picnic in bed is a unique and romantic way to celebrate the holiday and show your love. It's a perfect way to spend a cozy night in and make memories that will last a lifetime.
When planning your Valentine's Day picnic in bed, remember to include elegant disposable dinnerware for a touch of luxury. Disposable plates, cups, and cutlery make cleanup a breeze and add a touch of elegance to the occasion.
You can also find disposable dinnerware in various colors, patterns, and styles to suit your taste. Consider choosing dinnerware that complements the color scheme of your picnic.
The use of elegant disposable dinnerware will elevate your Valentine's Day picnic in bed, making it an exceptional and memorable occasion.
Recreate Your First Date
Recreating your first date can be a fun and nostalgic way to reignite the spark in your relationship. Whether a few months or a few years since your first date, the memories of that special day can be brought back to life with some planning and effort. Here are some tips for recreating your first date:
Plan the details:

 Take a trip down memory lane and try to remember as many details as possible about your first date. Where did you go? What did you wear? What did you talk about? These details will help you recreate the atmosphere of your first date as accurately as possible.

Choose a location:

 If you can, try to recreate the exact location of your first date. If that's not possible, choose a similar location that will bring back the same feelings and memories. For example, if you went to a restaurant for your first date, try to find a similar one in your area.

Dress up:

 Just like on your first date, dress up in clothes that make you feel confident and comfortable. This will help to create the same atmosphere as your first date and make it feel unique and memorable.

Bring back memories:

 If you have any pictures or mementos from your first date, bring them along. You can also listen to the same music or watch the same movie you watched on your first date. This will help to bring back memories and make the evening feel more authentic.

Have fun and be present:

 The most important thing is enjoying the moment and being with your partner. Forget about the past or future and focus on the present moment. Remember why you fell in love first, and let that feeling guide you throughout the evening.
Recreating your first date can be a fun and romantic way to bring back memories and feelings of that special day. It's an excellent opportunity to remind yourself why you fell in love in the first place and to strengthen your bond with your partner. So, go out there and recreate your first date, and have a blast!
Movie Night
Valentine's Day is a memorable holiday for couples all around the world. It's a day to celebrate love and romance, and what better way to do that than by having a cozy movie night at home? Whether you're a new couple just starting out or a long-time married couple, a Valentine's Day movie night is a great way to spend the evening together.
One of the best things about a movie night is the ability to pick a film that suits your mood and interests. For a romantic comedy, you can't go wrong with classics like "When Harry Met Sally" or "Sleepless in Seattle." For something a little more dramatic, "The Notebook" or "Titanic" are great choices.
If you're looking for something more lighthearted, consider a romantic comedy like "Crazy, Stupid, Love" or "500 Days of Summer." For something a little more action-packed, "Mr. & Mrs. Smith" or "The Bourne Identity" are great choices.
No matter what film you choose, making the experience special is essential. So set the mood with candles, dim the lights, and make some popcorn. You can even prepare a special meal or snack during the movie.
One great way to make your Valentine's Day movie night even more remarkable is to make it a tradition. Pick a different romantic film each year and make it a yearly event. This way, you'll always have something to look forward to on Valentine's Day.
Serenade Your Sweetie
If you're a musician, consider serenading your sweetie with a song. If not, there are plenty of other ways to get creative: write a poem, make a video, or even just write them a letter. If you're feeling particularly artsy-craftsy and want to create something special for your partner (or yourself), try making one of these projects:
A collage using photos of your relationship.

A scrapbook filled with memories and ticket stubs from when you two went out together.

An album filled with love letters that only they can open.