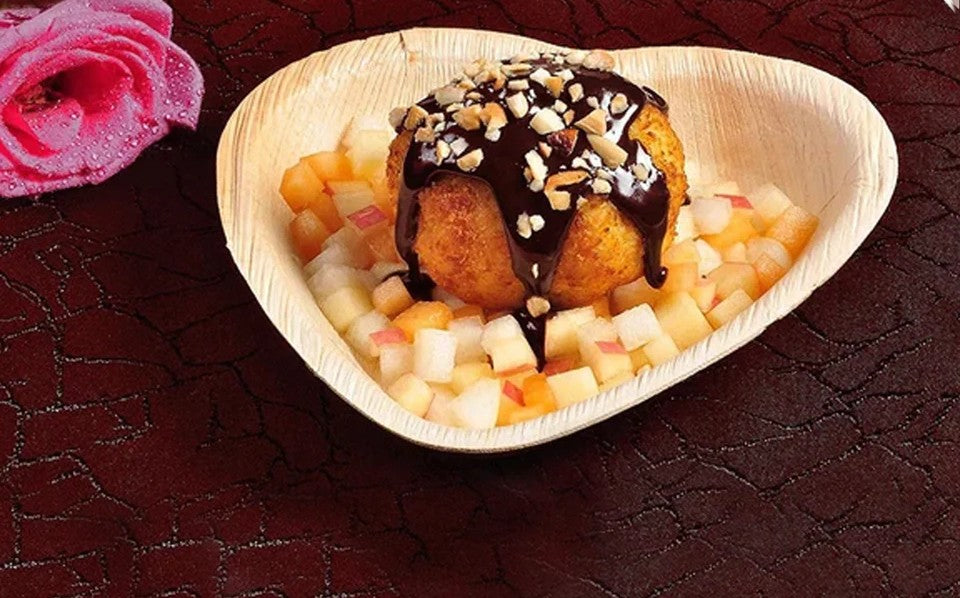 Valentine's Day Desserts: Sweet Treats for You and Your Love
Valentine's Day is celebrated annually on February 14th in honor of Saint Valentine, a Christian martyr imprisoned for performing marriages for soldiers who were forbidden to marry. It is a day dedicated to expressing love and affection towards romantic partners, friends, and family.
Showing love through making or sharing dessert is a sweet and intimate gesture that all can enjoy. Whether it's a decadent chocolate cake or a simple fruit tart, the effort and thought put into making a dessert for someone special can add a special touch to any Valentine's Day celebration.
This blog post will share a collection of Valentine's Day dessert recipes you can make for your loved ones. From classic treats like chocolate truffles and strawberry shortcakes to creative twists on traditional desserts, we have something for everyone. So, grab your apron, preheat the oven, and create some sweet treats for you and your love.
Simple and Romantic Desserts
Valentine's Day is a day to celebrate love, and what better way to show your affection than by making a sweet treat for your special someone? Here are some simple and romantic dessert ideas that you can whip up in no time:
Strawberry Shortcake
A classic dessert that never goes out of style, Strawberry Shortcake is a perfect combination of fluffy, buttery shortcake, sweet strawberries, and whipped cream. This sweet treat will surely put a smile on your loved one's face.
Red Velvet Cupcakes
Red velvet cupcakes are famous for Valentine's Day, and it's not hard to see why. The rich, chocolatey cupcake is the perfect base for cream cheese frosting and is sure to impress your sweetheart.
Chocolate-Covered Strawberries
These classic treats are a simple and elegant way to express your love. Simply dip fresh strawberries in melted chocolate and let them cool until the chocolate hardens. Then, you can add a touch of flair by drizzling white or dark chocolate over the top.
Mini Cheesecakes
If your special someone has a sweet tooth, mini cheesecakes are the perfect treat. These little desserts are creamy and sweet and come in various flavors, from classic to fruity. They're also easy to make and a great way to show your love this Valentine's Day.
Creative and Surprising Desserts
Valentine's Day is a time to get creative and surprise your loved one with something special. So if you're looking to step outside the box this year, here are some creative and surprising dessert ideas that are sure to impress:
Heart-Shaped Pizzas
Pizza is a classic comfort food, and what better way to show your love than with a heart-shaped pizza? You can make the dough from scratch or use store-bought, and top it with your favorite ingredients. Then, serve it with a glass of wine and have a cozy and romantic evening.
Pink Champagne Jello Shots
Jello shots are a fun and festive treat, and what could be more fitting for Valentine's Day than pink champagne Jello shots? Simply mix champagne, gelatin, and a little sugar for a sweet and sparkly treat.
Love Letter Cookies
Show your love sweetly and playfully with love letter cookies. These cookies are shaped like letters and decorated with frosting and edible markers to spell out sweet messages. Your loved one is sure to feel the love with every bite.
Love Birds Cake Pops
These cute and whimsical cake pops are the perfect addition to any Valentine's Day celebration. Decorated with love birds and sweet messages, they are a fun and tasty way to express your love.
Decadent and Indulgent Desserts
Valentine's Day is about celebrating love and indulging in sweet treats with your special someone. So if you're looking for a way to show love through dessert, these decadent and indulgent options will surely impress.
Dark Chocolate Truffles
Nothing says "I love you" like a bite of rich, velvety dark chocolate. These truffles are the perfect combination of smooth and creamy, with a satisfying crunch from the outer layer of cocoa powder. Serve these treats on a beautiful platter, or package them in a box for a sweet surprise.
Strawberry and Chocolate Fondue
A classic treat that never goes out of style, strawberry and chocolate fondue is a fun and interactive dessert for two. Dip fresh strawberries into a warm pot of melted chocolate for a simple and delicious treat that will bring smiles to both of your faces.
Chocolate-Covered Cherry Cordials
These classic sweets are made by filling a cherry with a rich, dark chocolate ganache and coating it with more chocolate. The combination of sweet cherries and bitter chocolate is an authentic taste of luxury. Serve these cordials as a sweet finale to your Valentine's Day dinner.
Chocolate Lava Cake
A warm, gooey center of melted chocolate surrounded by a moist, rich chocolate cake – what's not to love? This dessert will satisfy any sweet tooth and is the perfect indulgence for a special occasion like Valentine's Day. Serve with a scoop of ice cream or a drizzle of warm caramel sauce for an extra-special treat.
DIY Desserts for a Sweet and Memorable Experience
Valentine's Day is a time to show your love and appreciation for that special someone in your life. And what better way to do so than with sweet treats? Instead of going out for dessert or buying pre-made sweets, why not get creative and make your own dessert experience at home? Here are a few fun and delicious ideas to try out:
Chocolate Dipping Station
Set up a station with bowls of melted chocolate and various dipping options, such as strawberries, marshmallows, pretzels, and more. You and your significant other can enjoy dipping and decorating your own treats.
DIY Dessert Bar
Put out an assortment of ingredients and let your creativity flow. Offer options such as cookie dough, brownie mix, and toppings like sprinkles, fruit, and candy. You can both make your own custom desserts and enjoy them together.
Make-Your-Own Sundae Station
Put out bowls of ice cream, sauces, toppings, and whipped cream, and let the fun begin. This classic dessert never goes out of style and is always a hit with all ages.
Serve These Delicious Treats with Style
Add a touch of eco-friendly elegance to your Valentine's Day dessert spread with heart-shaped plates and palm leaf serving ware. Not only will you make a conscious effort to protect the environment, but you'll also add a beautiful touch to your sweet treats.
Heart-shaped plates are the perfect way to serve your desserts romantically and festively. They come in a variety of sizes and materials, including biodegradable options. Consider using recycled plastic or leaf plates to reduce your carbon footprint.
There's no better way to celebrate Valentine's Day than with a sweet and memorable dessert experience. These desserts are perfect for a romantic night with your significant other and a sweet treat with friends and family.
We hope this post has inspired you for your Valentine's Day celebrations. Whether you indulge in a classic chocolate treat or whip up something new and exciting, spending quality time with the ones you love is essential. So why not make some of these sweet treats together with your significant other, or with friends and family, as a fun and delicious activity? Happy indulging!
Happy Valentine's Day!