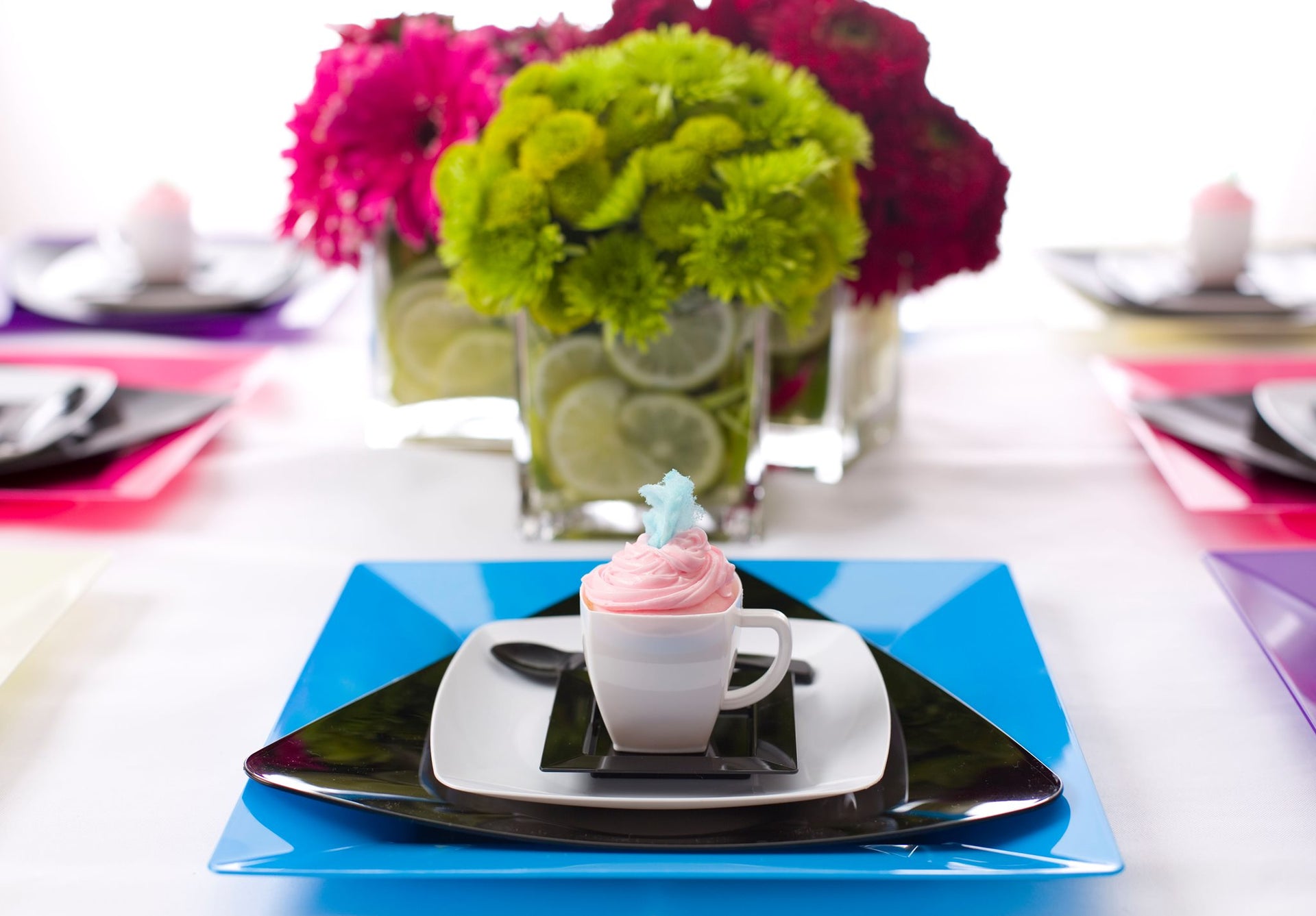 Unique Tablescape Inspiration Ideas
Don't get fed up with those old, traditional-looking tablescape decorations. You don't have to be a copycat. Instead, when expecting guests over your place, you've to set up a unique tablescape to make a statement with your decor taste.
The way you design your tablescape tells a lot about your personality. When you invite guests to a party, there are a lot of things that need to be planned before the day comes. There's an excellent opportunity to showcase your taste in decor only by setting up a perfect tablescape.
If you don't know how to impress your guests with some unique tablescape settings, hold tight, we're going to ride you through some unique tablescape inspiration ideas that we've gathered from different decor experts.
Change The Way You Use Flowers!
We know using flowers on the table is considered a bit old-fashioned, but you won't believe that there are hundreds of different unique ways in which you can use flowers to decorate your tablescape and change the way you party!
Until now, you might have seen people decorating their party by placing random flowers at random places. Most of the time, it looks messy, and sometimes, it seems overdone.
Using the flowers smartly is the play. Try to blend your flowers with the theme of your party. For example, if you're enjoying the vibes of summer by decorating your party with a summer theme, simply adding sunflowers will make your overall theme stand out.
It all depends on your overall setting and the theme of the party. Try to blend things up, and don't try to put everything on the table. For example, you can hang flowers on the wall or give them height on the table with table risers, so your table doesn't look messy.
Use Leafy Plants
Lush green plants might cheer your mood if you aren't much into flowers. Maidenhair Ferns are one of the best options to choose when decorating your tablescape with some green leafy plants. Of course, you can also go with some mint plants (of any type) to add that soothing aroma to your gathering.
However, if you've better plant options to try, feel free to add a variety of them and see what works best for you.
You don't have to stuff things up. Instead, place the plants in fancy pots and spread them evenly on the table. You can also work with a centerpiece and play around with it.
Vintage Tablescape with Candlelights
Using candlelights to decorate your tablescape is another excellent idea, and you can bring that vintage look to your party. Again, hundreds of design and color options exist for choosing the perfect candle for your setting.
You can choose specific colored candlelights that blend in with your party's theme and make your table shimmer with vintage aesthetics.
The sleek candlelights look glamorous, and the best part is that these candles don't block the sight line. So your guests won't have to move sideways to maintain eye contact while communicating.
You can also use scented candles to spread your favorite scent. We recommend using the candlelights when you're going to set up. 
Colorful Dinnerware
If you're already doing a lot to decorate your tableware, you should also plan for your dinnerware. Placing those standard white dinner party plates won't do justice to your tablescape. Instead, try to look for colorful dinnerware options to add some fancy disposable plates to your table.
It is recommended to use your disposable plates on such big occasions where you expect to have a long list of guests. The reason is that you won't have to worry about doing the dishes afterward.
A range of elegant disposable plates on the table will make a difference and make your party gloom differently. At Smarty, we offer high-quality disposable party plates with different color and design options to let you choose according to your party's overall theme. 
Our plastic dinner plates come in different sizes to cater to all your party needs.
Look for an Adorable Tablecloth
A tablecloth can change the entire feel of your tablescape setting. You can find beautifully printed tablecloths, and you can get those with custom prints of any type. If you're celebrating a special occasion, you can ask your vendor to print your most-favorite tagline to let your guests enjoy the feel of it.
However, for most formal settings, it is recommended that you use a white tablecloth for a pleasant and elegant look. 
You can also get the one that matches the color of your dinnerware.
Black and White Table Theme
Sometimes going only with a black and white theme looks so mesmerizing that it not only halts your guests' attention but also gives your tablescape an extremely professional look. You can couple it up with either white plates with black edges or pitch-black dinner plates and a white tablecloth.
All you have to play with is just black and white. Try out different combinations and see what looks best to go with.
Glamor of Gold
If you think black and white isn't your kind of thing, then bring in the glamor of gold with golden dinnerware and centerpieces. But, again, there's no rule of thumb. Just go where your heart leads you.
Moreover, you can also add yellow LED fairy lights to add those shimmers to the party.
Breezy Brunch in the Backyard
A rustic-themed tablescape would be the perfect choice for brunch gatherings. All you've to the source is a wooden table and some fresh plants or flowers for the centerpiece. But, of course, you can also go with a bohemian party style to give your tablescape a unique look.
Poolside Tablescape Setting
All it takes is a shade, some lemonade, and some watermelons to cool down the heat of the summer. You don't have to do much for the table. You can use an ordinary table and cover it with an adorable tablecloth. Ensure your seating arrangement is comfortable and your guests aren't having difficulty adjusting outdoors.