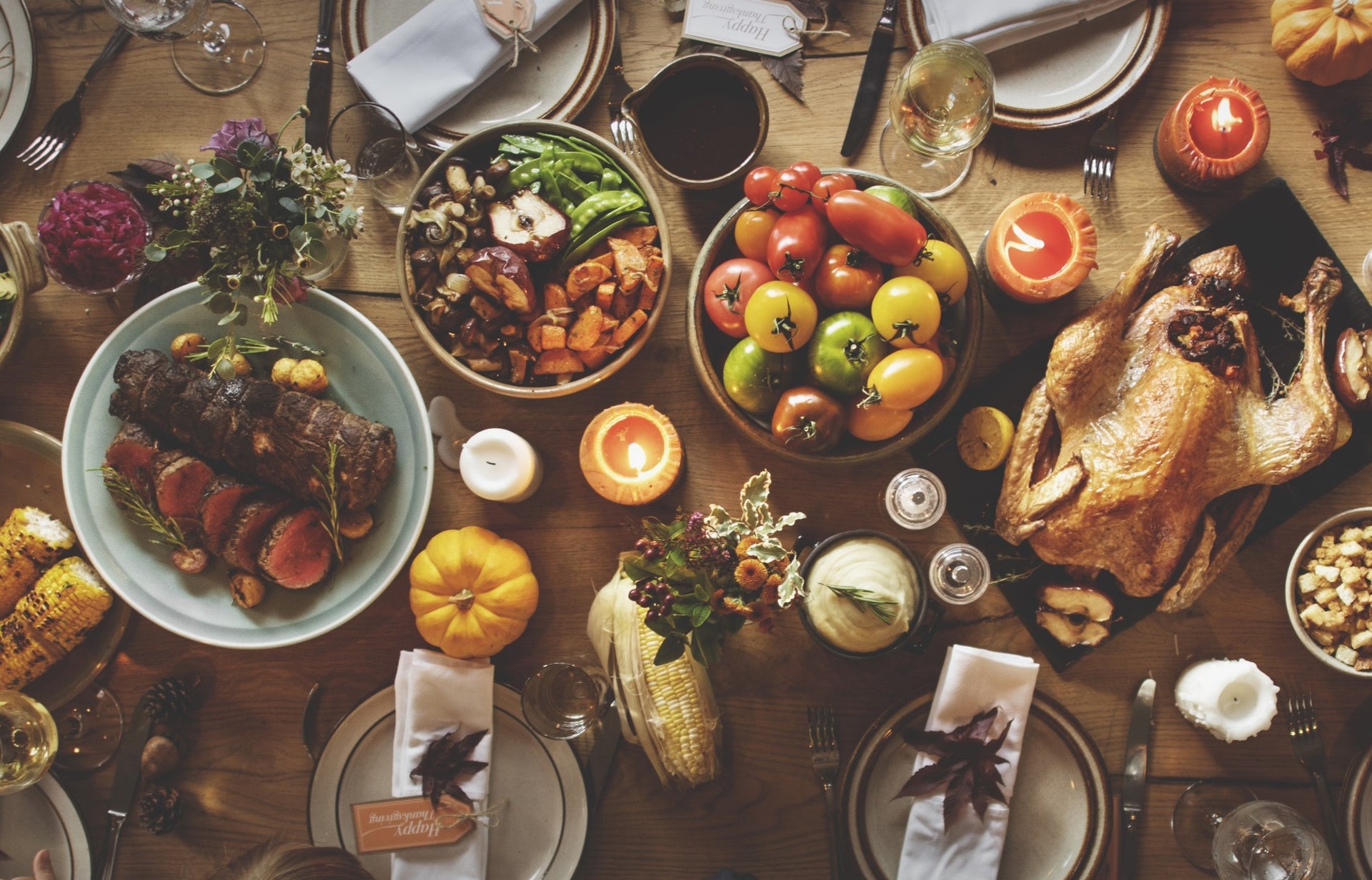 Top Eleven Tips for Using Your Thanksgiving Leftovers
Are you finally done with your Thanksgiving dinner and now have a fix on what to do with the leftovers? Fret not! Here are some tricks and tips which will not only cover you but will help you make use of most of your leftovers. 
These are the perfect ways to rejoice in the events, even when they are long gone. After all, nothing makes us happy more than food anyway. 
1. Turkey Pot Pie
As turkey is the most prior dish on the thanksgiving menu, you have to think hard to utilize the leftover turkey. 
You can choose among a variety of turkey recipes taking into account your time and routine. You can make soup, stuffed acorn squash, and gravy if you have time. Pot pie, turkey salad, and pizza could be the reinvented alternatives if you don't want to spend much time in the kitchen. 
2. Shepherd Pie
Would you like to enjoy turkey and shepherd's pie at once? Then, making shepherd's pie with leftovers is the best solution.
Lamb is the essential ingredient for shepherd's pie, but you can replace ground meat with leftover turkey (without a doubt) and add the seasoning to your taste. You will get in life with this trick, and we can bet on that. 
Seasoning your all-time favorite shepherd's pie with the leftover mashed potatoes lets you skip another step to think and use these. 
3. Turkey Cranberry Salad 
The refrigerated stacks of turkey and cranberry sauce can be utilized and reinvented into something lighter only if you crave any after such a heavy Thanksgiving dinner. 
Take chicken from the leftover turkey grapes from your cranberry sauce, and here is your turkey cranberry salad. 
You can also choose the toppings according to your taste, like coriander, almonds, nuts, etc. 
Here is your lighter version of the stacked leftover, which not only breaks you free from the daunting task of going through every step in the kitchen but lets you enjoy a few days after Thanksgiving without having to think hard about your meals. 
4. Sauce Muffins 
Are you a snack lover? Here is a way to enjoy your snack time. Use your cranberry sauce to make muffins, mix them with sauce, or choose from your favorite beverages. Thus the recipe would hardly take any time to make but will be a permanent element of your leftover recipes. 
5. Sandwiches
Thanks to sundried tomato pesto, you can enjoy sandwiches made with leftover turkey. This saves you from reheating your leftovers and getting bored with the monotonous routine. 
Take slices of bread, spread turkey over it, add cheese, and there you go. You may also add variations like sauces, mayo, and greens.
6. Turkey Soup
Turkey soup lets you use not only the wife er turkey but several other vegetables like onions, carrots, beans, peppers, and most of those you have used in the salad of your menu.
This soup not only gets you back years and gives a traditional and classic touch to your recipe but is, for all possible reasons, going to be on your all-time favorite list. 
You can even utilize the turkey sauce and make turkey noodles soup which gives you yet another taste of noodles. The children at your home would love this delish recipe.
7. Biscuit Pot Pie
Chicken pot pie is an all-time favorite of most children. Adding a biscuit crust on the top will just hit the list. All you need is buttermilk, butter, sugar, salt, and baking soda. 
Vegetable pot pie is still another way of utilizing the vegetables of Thanksgiving. Simply replace the chicken or turkey with the vegetable of your liking, and there you go. 
Pot pie offers equal convenience for chicken and vegetable lovers and an excellent way to utilize your leftovers. In addition, pot pie can easily be stashed in a freezer for reuse.
Don't forget to use your plastic plate lids to keep the pie hot and delicious!!!
8. Ham 
Ham proves to be your savior in tight situations; whenever you have to hurry, it comes to your assistance. 
Make slices of ham, Rao these up in aluminum foil separately, and save these in the refrigerator. 
You can take slices according to your need and use these with omelets, sauces, sandwiches, and burgers.
9. Cranberry Butter
Cranberry butter expenses a more considerable portion of your leftover cranberry soup without taking any extra time. So instead, whip your cranberry sauce for five minutes and get fabulous and exuberant whipped butter. 
Take butter, add cranberry sauce and whip it. You can use it for about two months after freezing. Then, spread it over the bread, biscuits, potato rolls, and muffins. 
10. Thanksgiving Ring
This recipe consumes most leftovers like rolls, potatoes, stuffing, and cranberry sauce. Next, you just need butter and garlic powder. 
Unroll crescent rolls, arrange triangular-shaped baking sheets, spread mashed potatoes in ring form and add cranberry, stuffing, and turkey as a topping. Sprinkle garlic powder, brush butter and bake for 15 to 20 minutes. 
You can also use your gravy with this ring as a dipping sauce and enjoy it with your family. It looks the best when moistened, and juicy, so many are sure to have a catering tray lid that will not only keep it warm but also help it retain its deliciousness and warmth. 
11. Potato Balls 
Potato balls are among the list of last-minute appetizers and let you utilize these snacks to be enjoyed with sauces in tea. 
Stuff leftover bread with mashed potatoes and cheese. Add chives and herbs for flavor. Roll these in bread crumbs, and deep fry them in the oil. If you cut your oil intake, you can also air fry them. 
You are well aware of the recipes mentioned earlier, but your creativity comes from replacing and substituting one ingredient with another, giving a different flavor to an already accepted delish. Try these out, and you will always be ready to try these quite ahead of your next Thanksgiving. 
Also, if you are looking for good-grip plastic lids, check out our collections of disposable lids. For all moms and wives, having disposable PET lids is an ultimate need - we have impressive silverware that goes perfectly with your plastic PET lids. 
Happy Thanksgiving, Smarties!