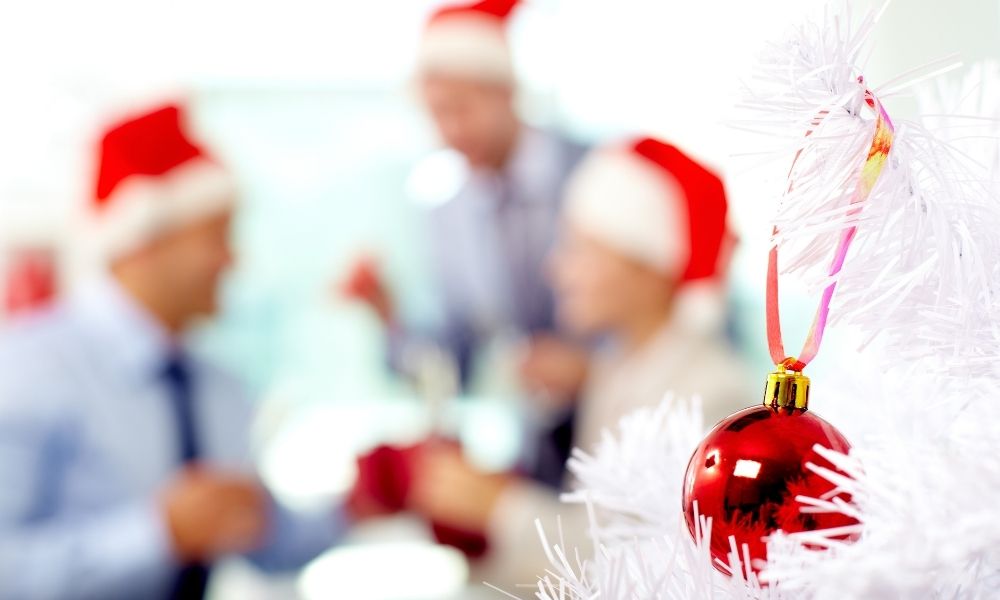 Tips for Throwing an Inclusive Office Holiday Party
The holidays are right around the corner, and if you haven't started planning your office holiday party, you might be a bit behind schedule. However, you don't have to worry because we have some helpful tips for throwing an inclusive office holiday party.
This year, why not try to celebrate multiple holidays? As the old saying goes, the more, the merrier. So here are a few tips for helping you throw a memorable event.
The best start to planning and organizing a celebration is to ask employees what they expect from the celebration and what they would like. Probably not everyone expects a big party. Remember that your employees are as difficult as you were and that they are aware of the costs and the need to manage finances conscientiously;
Leave enough time and space for everyone to present and give suggestions. Probably not every person will be able to suggest an idea at a meeting or in a moment, so it would be good to start field testing in time and allow employees to give their suggestions and wishes within a certain period. To keep ideas in the same place, you can make a box in the office where they could insert their ideas or charge one person to take care of all the suggestions;
Pick an Inclusive Theme
Choose a fun theme for fun.
We spend a lot of time at work, for which we can say everything is just not fun. This is the time to change that! The entertaining theme is significant because it sets the tone for the whole event. The theme you choose for your party will help create the right atmosphere!
How could you make your office theme fun?
Determine the type of entertainment you are planning. Will this be an after-hours party or a celebration at work? Formal or casual? Your guests will be excited about the upcoming party with a well-designed theme.
One of the easiest ways to host an inclusive holiday party is to pick a theme anyone can enjoy. Some examples include decorating your office as a winter wonderland, hosting an ugly sweater party, or choosing a vacation theme like Hawaii or Paris.
These themes are not specific to one holiday, so people from any cultural background can get in on the fun. Picking a suitable theme can make your party memorable and fun while being inclusive.
Choose a Date That Works for Everyone
Since numerous holidays happen in December, choosing a date that works for everyone is imperative. However, if you pick a date that seems preferential to a particular holiday, some people might perceive bias in choosing that date.
Prevent this from happening by sending out an office-wide email with a survey on which dates work to host a company party. This will also help you get a rough idea of how many people will be in attendance, so you can start budgeting for refreshments, decorations, and other party supplies.
Make Room To Serve Cuisine for Each Holiday
Half the fun of Christmas parties includes delicious snacks, but you probably don't want to have something predictable like chips and dip. Instead, you can have regular refreshments at other parties. If you're going to wow your guests at your Christmas gathering, host a multicultural holiday extravaganza with refreshments from each holiday.
You can arrange the food buffet style or have different tables dedicated to each holiday. When it comes time to make a toast, use plastic flute glasses so that nobody will accidentally drop a glass and break it. (Using plastic materials will also make it easier to clean up!)
Overall, hosting an office holiday party is the perfect opportunity for your company to showcase its values. Now that you know a few tips for throwing an inclusive office holiday party, your company can celebrate diversity in the most fun way possible.
Catering Help
Consider catering if you decide to organize the celebration within a business space or office! Refreshing and healthy food, maybe some exotic cuisine, fresh soft drinks, and the opportunity to be without business obligations that day can be a great choice. The end of the celebration can be when the working hours end so that everyone can get home and so that they have time to start their free time and holidays with their loved ones, relieved and satisfied;
This rule of conduct is of the utmost importance for the party to go in the right direction. Many office parties usually have free alcohol. While this can be tempting, it can lead to disaster. Don't overdo it!
Drinking too much alcohol at your office holiday party can make you act funny. Don't be a person making a spectacle of yourself. Your behavior can become a legend, and you can even lose your job.
Do Not Skip It
If you receive an invitation to a holiday party at work, arrival is a must! Not showing up at a party would mean you don't care or are not part of the team. This leads to awkward moments the next work day when your teammates are all laughing at something that happened at the party, and you're not versed in the topic. Attending a holiday party in your office is especially important for new employees. This is an excellent opportunity to connect with colleagues and show them that you are more than responsible for your professional role. After establishing a personal connection with your colleagues by engaging with them at a holiday party, they are more likely to want to work with you and help you.
While some rules of conduct at office parties can take away entertainment, they must not prevent you from relaxing and having a good time.
You can organize a family day and invite employees to bring their loved ones - friends or family - to your business premises and celebrate successes and upcoming holidays together.