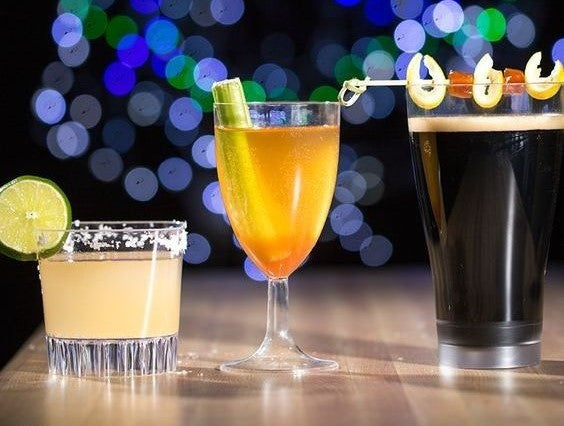 Time to Toast: How to Host an Amazing Cocktail Party
A cocktail party cannot look like just another event. It has to be gorgeous, and everything should be perfectly set to create the mood because you can't compensate for it by raising a toast. You have to learn the art of throwing cocktail parties to make everyone wanna "Cheers" for real. 
Here are some fantastic tips and ideas to throw a one-of-a-kind cocktail party.
Choosing a Theme
There are a lot of themes you can select to pull off the look of your cocktail party. Get creative and think out of the box for your upcoming event.
Fantasy-Inspired Theme
You hear the word "fantasy," What comes to your mind are mermaids, unicorns, and many glitters. Fancy dresses are an essential part of a fantasy-inspired theme. For mermaids, you can get props and a lot of blue balloons and curtains to represent water. Also, glitters and lights will add more value to your event. You can look up to Disney to get more ideas on how to pull off your fantasy-inspired cocktail party.
Bon-fire Movie Night
The combination of a movie night and a bonfire is fire. These two together give you a lot of ideas to think of and execute. An evening under the stars, sitting by the fire, enjoying good food - sounds incredible, right?
Hawaiian Theme
This tropical theme is what your cocktail party needs if you want to give it a Luau touch. Coconut drinks served in our elegant plastic cups will set the mood of your Hawaiian-themed cocktail party.
Send Thoughtful Invitations
Hosting a party begins right when you send the invitations. Make sure the invitations tell about your event and its theme properly so people should know what to expect. For example, if you set a dress code, mention it on the invitation card.
The Decor
The best part about hosting an event is the decor. This is where you have to get more creative and execute all the plans you had in your head. Take a look on Pinterest and find ideas related to your selected theme. This will help you visualize your event's appearance after you decorate the place.
Make arrangements for music and play appropriate music according to the mood of your cocktail party once you are done with everything.
Prepare the Food and Drinks
Food and drinks are the most essential part of an event. Keep them ready before your guests arrive so you can welcome them without worrying about anything else. Prepare the food and leave the serving part to us. Our fancy disposable drinkware will do the thing, and your drinks look ravishing. Our disposable champagne flutes are made to decorate your party tables with their beautiful designs.
You can also set up cocktail and mocktail bars for everyone to enjoy. They make up for that "Wow Item" in your event if they are well decorated and elegantly set.
Improvised Cocktail Bar 
Rarely does anyone know how to mix cocktails like a skilled bartender, but we are almost sure that you know how to make mojito or margarita. So why not make a cocktail bar in one corner of the living room, terrace, or yard, depending on where you are having a party? 
You don't need a real bar, glasses, shakers, or anything else that cocktail masters use. Stack a few wooden crates on top of each other. In the end, arrange disposable bowls with fresh mint, chopped fruit, and sugar. Arrange bottles of drinks, plastic glasses, and straws. You can also add decoration in the form of a vase with flowers or ceramic figurines. Wreaths of flowers hung on an improvised bar are a great refreshment that will give your cocktail corner a tropical note. You can make cocktails for your guests or organize a competition to prepare the most delicious cocktail.
Some Additional Decoration Ideas and Tips
• Keep in mind that food can be decorative, not just delicious. Take advantage of the summer and "decorate" the table with different types of fruit. Fruit skewers are a must, while a large pineapple to which you will put sunglasses is a fun decoration that will make guests laugh. The juicy inside of the pineapple can serve as freshly squeezed juice, while the hollowed-out peel will be a great vase for candles. 
• Make beverage sticks. Thin sticks (you can use ancient ones, intended for meat skewers) with glued tassel, or some other decoration, will additionally decorate the glass of your cocktail on top. You can also string finely chopped fruit on them to further sweeten your drink. 
• Put fruit in an ice mold and pour water over it. Another great idea is to enrich any alcoholic beverage, lemonade, or plain water. 
• Offer your guests healthy frozen fruit treats. Mix your favorite fruit, put the mixture in an ice cream mold, and then in the freezer. After half an hour, place the sticks and return to the freezer for a few hours to allow the ice cream to freeze well. If you still want to have fun, pour champagne over the fruit and freeze it according to the same principle. Of course, sugar and fragrant spices are always welcome, and you can pour yogurt instead of alcohol.
• Use a watermelon cut in half and hollowed out as a kibla. Fill it with ice and bottles of refreshing drinks. 
• Forget about strawberries in chocolate. Almost any fruit can be dipped in chocolate. However, remember that raspberries "blend" much better with white chocolate and that watermelon doesn't like either one, so don't experiment. 
• A shirt, or some other piece of clothing, with a pineapple print is a perfectly acceptable fashion option for a home party. Fruit prints change yearly, unlike floral ones, which vary more than they change. According to design magazines, watermelon has been suppressed by pineapple, and pear is seriously threatening to become a new IN fruit.