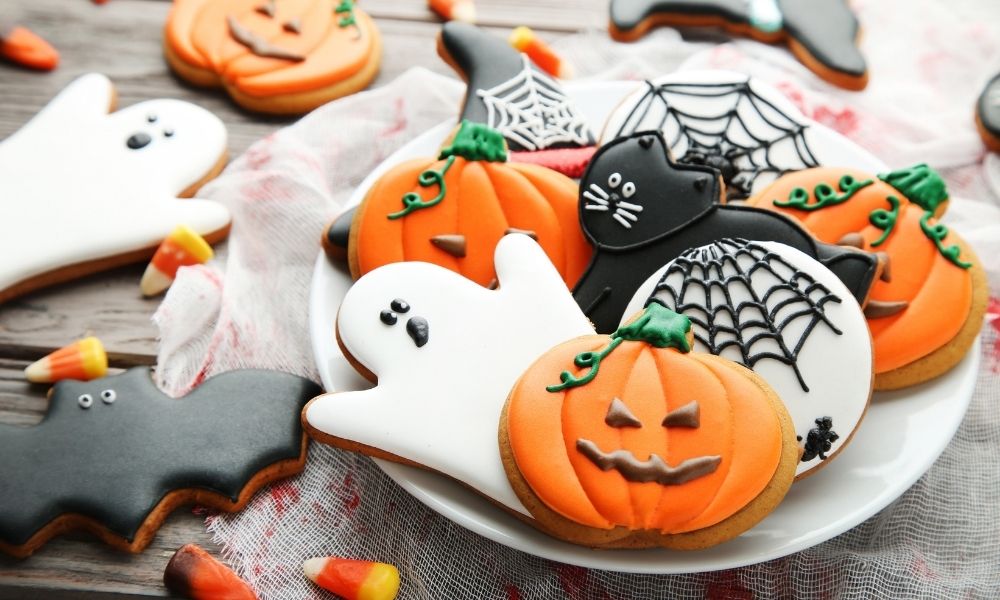 Tips for Throwing a Successful Halloween Party
Halloween is one of the most popular holidays of the year—for a good reason. From candy and costumes to scary movies and haunted houses, fall wouldn't feel quite the same without Halloween.
Rather than spend your day alone giving out candy, you must host the perfect Halloween party to celebrate with your friends and family. However, to make the event memorable, you must give it your all.
Anyone can set out orange and black decorations with a horror movie playing in the background, but to ring in the season, you must go the extra mile. You can do a few things to make this a night to remember, so if you can't come up with any ideas, don't worry. Here are some of the best tips for throwing a successful Halloween party.
Choose Your Theme Wisely
Although you can host a regular costume party, sometimes it's more fun to have a theme for the festivities. Some potential ideas can include a specific decade, movie, types of food, or other categories that provide a unique challenge for your guests. For example, if you are hosting a Star Wars–themed party, you can have a contest for the most obscure character to prevent your party from having too many Darth Vader and Luke Skywalker costumes.
As the host, choosing a theme will also challenge you to decorate your space with as many details as possible. For example, if you want to host a 1980s-themed party, you can have neon streamers, a TV playing old music videos, posters, and knick-knacks from the decade lying around your party. Of course, when decorating details, the more, the merrier, so don't hesitate to dress your party up for success.
Set Out an Exuberant Refreshments Table
Everyone knows that Halloween is the best holiday for candy, but if you host an adult party, you don't have to only serve treats for kids. Instead, you can try something different and upgrade your typical charcuterie board for a fruit tray with exotic choices like pumpkin slices, blood oranges, and plums.
You can still set out old favorites like candy corn or chocolates, but trying out different snacks is an exciting way to bring in the season. Also, sticking to finger foods makes it easier for guests to carry their snacks and mingle with teach others. In addition, cleanup is a breeze when the only thing you need to do is throw away disposable plates and disposable plastic party bowls.
Have a Backup Costume Table
Let's face it—being an adult is hard. With all the bills to pay, events to go to, and tasks you must complete, sometimes you forget to wear a costume on Halloween. However, if you want to make everyone feel included at your party, you can set up a backup costume table for those who forgot or were too lazy to fetch one beforehand.
There's always at least one person that falls between these two categories at Halloween parties. A costume table doesn't have to look out of place if you correlate it well with your theme.
If you throw a 1990s-themed party, your costume table can have fashion staples from the era, such as Converse All-Stars, ripped jeans, and flannel shirts. Of course, you most likely already have these items in your closet anyway, but if not, you can opt for cheaper accessories instead.
Give Out an Award for Best Costume
A fun way to incentivize your guests to participate in the festivities is to prepare an award for the night's best costume. Those who decide to go all-out with their costume deserve an award for their hard work, and the award also motivates those who are hesitant to dress up to go the extra mile.
You can decide who the winner should be on your own or make things democratic. If you want to go this route, set out a voting box and have your guests write down who they think the winner should be on a piece of paper.
Another way to vote is to nominate five guests who deserve to be in the running and measure it by the loudest applause. Then, you can give the winner a bottle of wine, a gift basket, or even a Halloween movie pack for them to enjoy at home.
For the Decorations, Go With Antiques
You can use anything to decorate your home, but try going with something old school if you want your party to be extra spooky. Take a trip to your local antique store and shop for vintage ephemera to create a chilling atmosphere.
Old dolls, clocks, candles, and oil lamps are perfect for creating a brooding environment that your guests will love. In addition, you can decorate aged picture frames and photos with cobwebs and fake spiders to frighten your guests in the most fun way. A haunted house is a happy one on Halloween, so why not scare your favorite people?
There Is No Limit to How Many Pumpkins You Should Use
Pumpkins are iconic pieces of décor for Halloween and autumn, so you can never have too many of these delightful decorations. Of course, everyone knows you can use them in your cooking, but you can also put them on tables, use them to serve food, and create jack-o'-lanterns.
Other uses for pumpkins include substitute ice buckets, candy containers, and punch bowls for a pumpkin-spiced treat. They are as versatile as they are tasty, but be sure to go to your local pumpkin patch before they run out for the season!
Craft Out-of-This-World Cocktails
Finally, you can impress your guests with unreal party drinks they can drink all night. For extra spooky points, serve your gin and tonics under a blacklight to make it look like an apparition is in the room. Likewise, tonic water contains a compound that is visible under a blacklight. Dry ice also creates a fabulous atmosphere for the season.
Overall, the possibilities are endless regarding what you can do to make your party one to remember. However, following these tips for throwing a successful Halloween party, your guests will reminisce on this occasion for years to come.