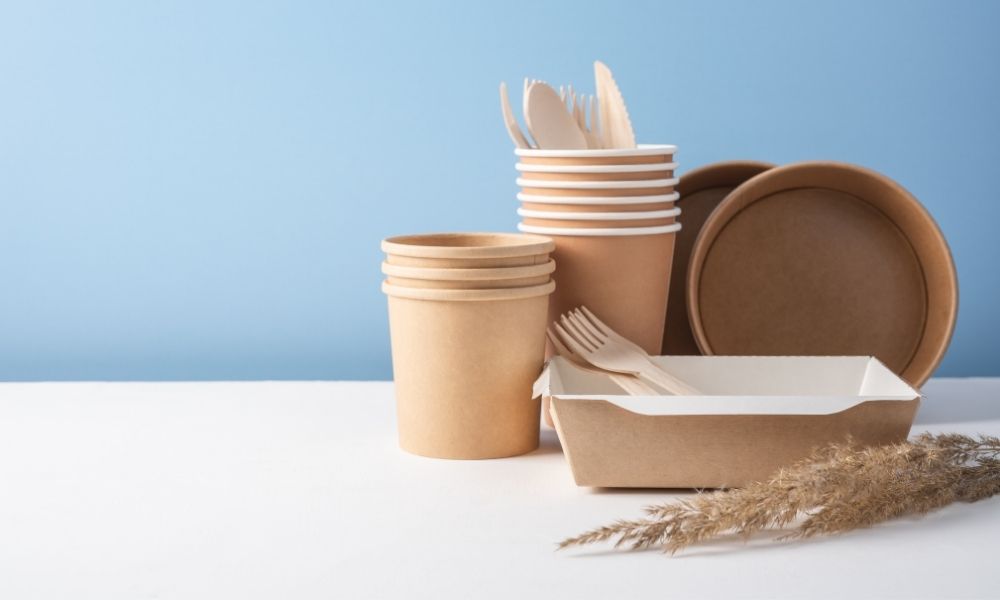 How To Throw an Eco-Friendly Holiday Party
Are you an environmentally-conscious individual? If so, you know it is not always easy to convince others to feel the same way.
The benefits of your decision to reduce holiday waste this year may not be immediately apparent. Still, it will undoubtedly inspire others to be the originator of the low-waste trend during the holidays, which is more than necessary today.
Luckily, everyone wins when it comes time to celebrate the holidays. So here is your guide on how to throw an eco-friendly holiday party.
Go Digital with Your Invitations
To throw an eco-friendly party, invite everyone via virtual invites. You will be saving yourself some money, but you will also consume less and produce less waste. It is a win-win all around.
And when you send your invitation, why not brag a little and let the quests know that you are throwing a sustainable celebration?
Cook Vegetarian or Vegan Meals
It is essential to think about where your food comes from when planning an eco-friendly party.
A vegan diet is probably the most effective way to neutralize the negative role of the individual on the planet - not only in the production of harmful gases but also in eutrophication and acidification of land and water.
Due to the carbon footprint of the meat and dairy industry, choosing to eat vegetarian or vegan meals is a more eco-friendly decision. Getting your guests to enjoy a vegetarian or vegan meal might be difficult, but as long as you make it delicious, they won't be able to resist!
You can make cookies, cupcakes, or even brownies with vegan ingredients, and you can cook a light meal beforehand so your guests have plenty of room for these sweet treats. If possible, try to purchase your ingredients from local sources. That reduces the environmental impact of shipping the food and also benefits small businesses, which only strengthens your community ties.

It is best to serve food in small quantities so that guests take only as much as they can eat to prevent food waste from a common occurrence during the holidays and thus show others that it is a way to save money and not endanger the environment. Otherwise, you can use leftovers to make various salads or as an artificial fertilizer for plants.
Use Biodegradable Cutlery and Dishware
Going with reusable cutlery and dishware is fine for small gatherings, but if you plan on hosting a big party, there might not be enough for everyone. That's why you'll want to use eco-friendly party supplies such as biodegradable cutlery and dishware to lower the overall carbon footprint of your event. 
Smarty Had A Party offers a wide range of compostable and biodegradable eco-friendly products perfect for styling a chic, rustic party table. For example, our all-natural retro dinnerware is made from palm leaves. It's biodegradable and 100% compostable, which makes it fabulous disposable addition to your party that you can feel good about. In addition, you can guide your guests toward making green decisions by marking your garbage and recycling bins clearly for paper, plastic, glass, compost, and metal.
Instead of confetti, use an eco-friendly alternative such as pieces of leaves, old newspaper, or colored paper.
When we talk about environmental protection, we always consider huge investments such as millions in donations. However, we neglect the small, modest steps that every human being can take so that their potential for environmental protection is immeasurable.
Be the one to open the eco-party season because the twenty-first century is a century of ecological change and the development of environmental awareness. The advantage of this is reflected in the development of technology, so you can immortalize your eco party on Instagram and other social networks, and thus direct others to the importance of these changes, so who knows, maybe there will be some competition for the best eco party on Instagram, for example.
Host an Ugly Sweater Party
A fun way to celebrate the holidays is to host an ugly sweater party, but make sure, to stipulate that the sweaters can't be new. For the party to remain eco-friendly, your guests need to find sweaters secondhand — for example, they could upcycle them from their parents' closets.
If finding the perfect ugly sweater is too challenging, guests can build their own from scratch by decorating a vintage sweater with household items. Nothing is more fun than a DIY project, so tell your guests ahead of time so they can start thinking of ideas!
As with sweaters, you can do the same with other wardrobe parts. Or you can make a masquerade party of the old wardrobe!
Days of buying party decor are over. Streamers, balloons, and banners are fun for a few hours, but they create a lot of waste. Still, if you feel a party isn't without many decors stated. Choose generic paper banners. Paper is beautiful, recyclable, and versatile.
Also, gift wrapping can be eco-friendly! You can make a beautiful gift with colored paper, thread, wool, and old jewelry.
This way of entertainment is ideal for the younger generation, including entertainment and developing awareness of environmental protection and ecology. Parents, here are ideas for you!
Keep Games Simple
If you have an eco-friendly party for kids, there is no need to buy games like pin the tail on the donkey or a karaoke machine. Instead, go old school! Spark their creativity by giving them chalk to draw with the outside, or plan a nature-based scavenger hunt, egg-and-spoon race, or obstacle course in your local park. Nature and outdoor games provide limitless potential for kids to discover, explore and create.
Alternatively, if you give bought steel or bamboo straws for the event, allow guests to take them home.
Overall, staying environmentally conscious this holiday season doesn't have to be impossible. Now that you know how to throw an eco-friendly holiday party have fun and go green!