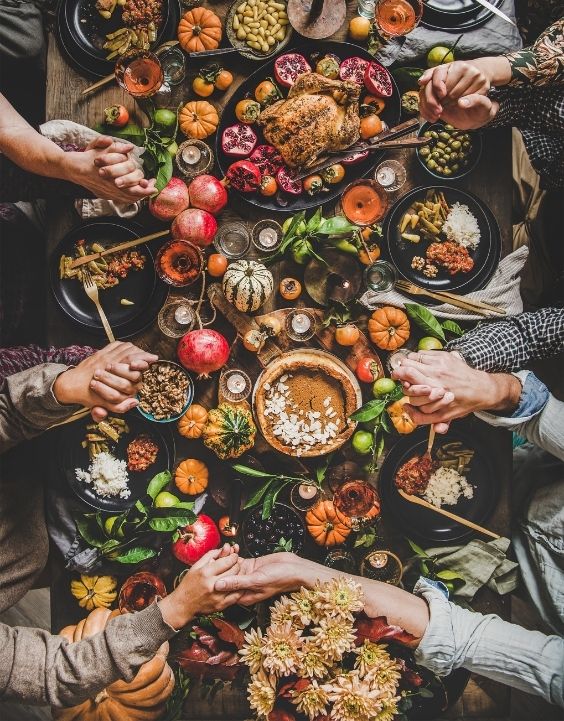 Tips for Setting Up Your Thanksgiving Table
Thanksgiving is a unique day on our calendars. It's the unofficial start to the holiday season, kicking off the cheer that carries us through New Year's Day. But what sets Thanksgiving apart is that it's the only holiday where food is not just part of the festivities—it's the main attraction. It's the one day each year that truly venerates dinner. Sure, an early-morning Turkey Trot and a football tripleheader are fun activities, but the stars of this show are the turkey, the side dishes, and an elegant-but-stylish presentation for all of them.
This year, more than almost any other before it, we must take time to be grateful for what we have and who we have in our lives and to celebrate our good fortune while being mindful of the challenges we're all fighting so hard to overcome. In short, this is not a Thanksgiving we should take lightly. Here are some tips for setting up your Thanksgiving table that will give your holiday the appropriate heft while perfectly accenting your best homemade holiday recipes.
Feature the Food
Before we set the table, we have to cook the meal. All year long, we cut corners in the kitchen to make meals that are quick, easy, and nutritious, so for this special day, cook as much from scratch as you can! Plan a feast centered on a main course (turkey or ham), and complement it with classic sides like mashed potatoes, stuffing, and cornbread. Then, take it a step further with some flavors that are a little out of the ordinary. Roasted Brussels sprouts with Thai chili sauce doesn't sound like a traditional side dish, and that's precisely the appeal. An unusual recipe or two will make the meal memorable, and one may even become a perennial must-make. For this kind of party, homemade food is a must. Tableware, on the other hand, is much harder for you to prepare. That's where we come in with disposable flatware options.
Set the Mood with Fall Colors
The colors of a typical serving of Thanksgiving fare tend toward the warm and earth-toned: light and dark turkey meat sit alongside the rich off-whites of mashed potatoes, the golden hues of fresh cornbread and stuffing, and the rich dark red of the cranberry sauce. That splash of green vegetables is as aesthetic as it is healthy! Thanksgiving, after all, is an autumnal harvest celebration, and the food on your plate reflects that. Make sure the plates and napkins themselves do the same with a collection of burgundy and gold settings that capture the colors of autumn leaves, a hearty red wine, and the sense of warmth and comfort the day deserves.
Don't Skip Dessert
By the end of dinner, everyone is full and exhausted—especially if they ate too much turkey. But don't forget to wind down the festivities the right way. As the song goes, "We'll pass around the coffee and the pumpkin pie." Do just that with unique coffee flavors that stand apart from the everyday morning pick-me-up and a plate of holiday cookies. From the night you start cooking to the moment you hit the couch when it's all over, these tips for setting up your Thanksgiving table will make 2020's Thanksgiving an unforgettable one. Have a slice of pumpkin pie—you've earned it.