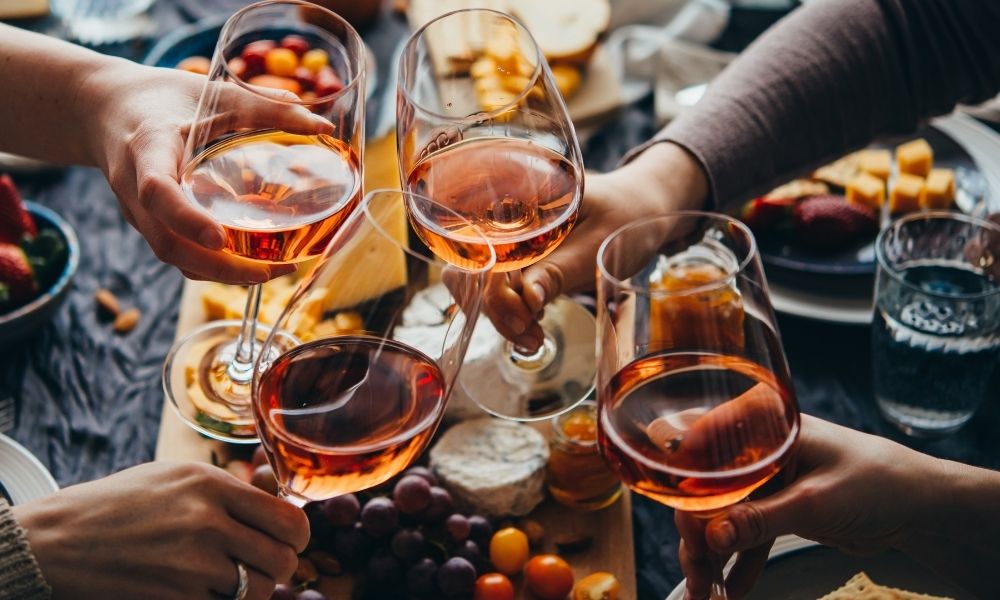 Tips for Hosting a Successful Wine and Cheese Party
Fall is the perfect time to invite your friends for a memorable party. However, chilly fall weather often means you must find some entertaining indoor party ideas instead of enjoying some summertime fun in the sun.
Hosting a dinner party with wine and cheese is a fantastic way to catch up with old friends and enjoy the finer things in life. With that in mind, here are some tips for hosting a successful wine and cheese party.
Consider Choosing a Theme
Although it's not always necessary for this type of event, picking out a theme for your wine and cheese party is an exciting way to put your spin on things. For example, you can tie the party theme with the wine and cheese you serve (such as a French theme if your offerings are French in origin).
Your imagination is the only limiting factor for your choices, so you can get as creative as possible! Having a board game or trivia at the party is another way to engage your guests.
Don't Invite Too Many People
You can invite as many people as possible since it's your party, but wine and cheese parties are generally more intimate. Also, you don't want to run out of refreshments too quickly. By inviting your closest friends and limiting the number of outside guests, you can ensure that there's enough wine and cheese for everyone.
Couples are fine, but you should limit your friends to one guest per person if you want to keep the gathering on the smaller side. In addition, you should make sure that all your guests get along with each other. So don't invite guests you know don't mesh well at the same time.
Prepare Everything Before Your Guests Arrive
One of the best aspects of hosting a wine and cheese event is that cooking a meal isn't a prerequisite. However, you still want to prepare everything beforehand so that you don't have to work while your guests enjoy themselves. Pour the wine into a decanter an hour before your guests arrive. This way, it'll be ready when they come.
Simplifying your setup will make things easier down the line, so opt for disposable materials. With these, you don't have to spend too much time washing dishes after your guests leave. Plastic wine glasses and disposable plates are available online and in specialty stores. In addition, you can serve other appetizers, such as fruit or crackers, in elegant disposable bowls.
Overall, wine and cheese events let you relax, try new flavor pairings, and spend valuable time with your guests. If you follow these tips for hosting a successful wine and cheese party, your guests will remember the occasion for years.
Identify the Cheeses
Although most like experimenting with new cheeses, not everyone is so brave. Do your guests a favor and tell them exactly what they will eat. Mark your choice of cheese by sticking a toothpick with a sticker into the cheese or placing a place in front of it. Earn extra points by writing a short taste description, which you can also do for the wines you serve. This will inform guests of the accuracy of what they are about to encounter and help them understand why a particular cheese is paired with a wine.
Solution for Used Toothpicks
Permanently abandoned toothpicks lie around the party table, so do your guests a favor by placing a plate with orange and taping a toothpick that says Used Pickers. Then, stick a toothpick in it to lead your guests into the web, and they will do it!
Use the Kitchen Creatively
Here are some alternative cooling methods:
Plug the drain and fill the sink with ice, and voila! You have an instant ice cooler ready to keep drinks cold. Out of sight, this will keep space on your table reserved for any hors d'oeuvres you may be serving or wines that are ready to be tasted.
Reuse your large containers by lining them with a smaller plastic bucket and dumping ice inside. For example, that wide wicker basket that you sometimes use as a base for summer table arrangements? Insert a plastic basin inside and pour ice into cooling bottles.
Use Cool Coasters
Coasters are a surprisingly simple and decorative way to enhance the look of your wine tasting. It is extremely easy to find inexpensive coasters at your local thrift store, dollar store, or craft supply store. You can also buy white ceramic ones and decorate them with colorful washable markers.
Tips for Pairing Wine and Cheese
All about that cheddar
Goat. Lightly aged Riesling balances the sweetness of this fresh and creamy cheese, injecting a little more mild flavor into every bite. Riesling from the Pacific Northwest is recommended with this cheese.
Feta. Savory cheeses like feta can be paired with bolder white wines. Since Chardonnay is sometimes too heavy, find one light on oak treatment to preserve the feta aromas.
Roquefort. Like many of its blue relatives, Roquefort is a refined cheese with strong flavors. A slightly sweet wine, such as a California Gewurztraminer, still enhances its distinct characteristics.
Humboldt Fog. The rich, creamy flavors and mild softness of this cheese pair perfectly match the French Pouilly Fume's full flavor and sour backbone.
Lumberjack. This cheese has a creamy, clayey center surrounded by a buttery, textured exterior. A fruity and slightly sweet Vouvray from the Loire Valley enhances both aspects of Boucheron.
There is a clear consensus about which wines pair well with which cheeses. However, this agreement is not universal. Case in point: several experts say gouda goes better with fruity white wine. For example, smoky or spicy gouda goes best with pinot noir or cabernet. It comes down to personal taste.
People love wine and cheese parties!
You have plenty of opportunities to impress your guests at a good wine and cheese reception without too much effort. You just need to think about the things we told you about earlier.
Cheers!