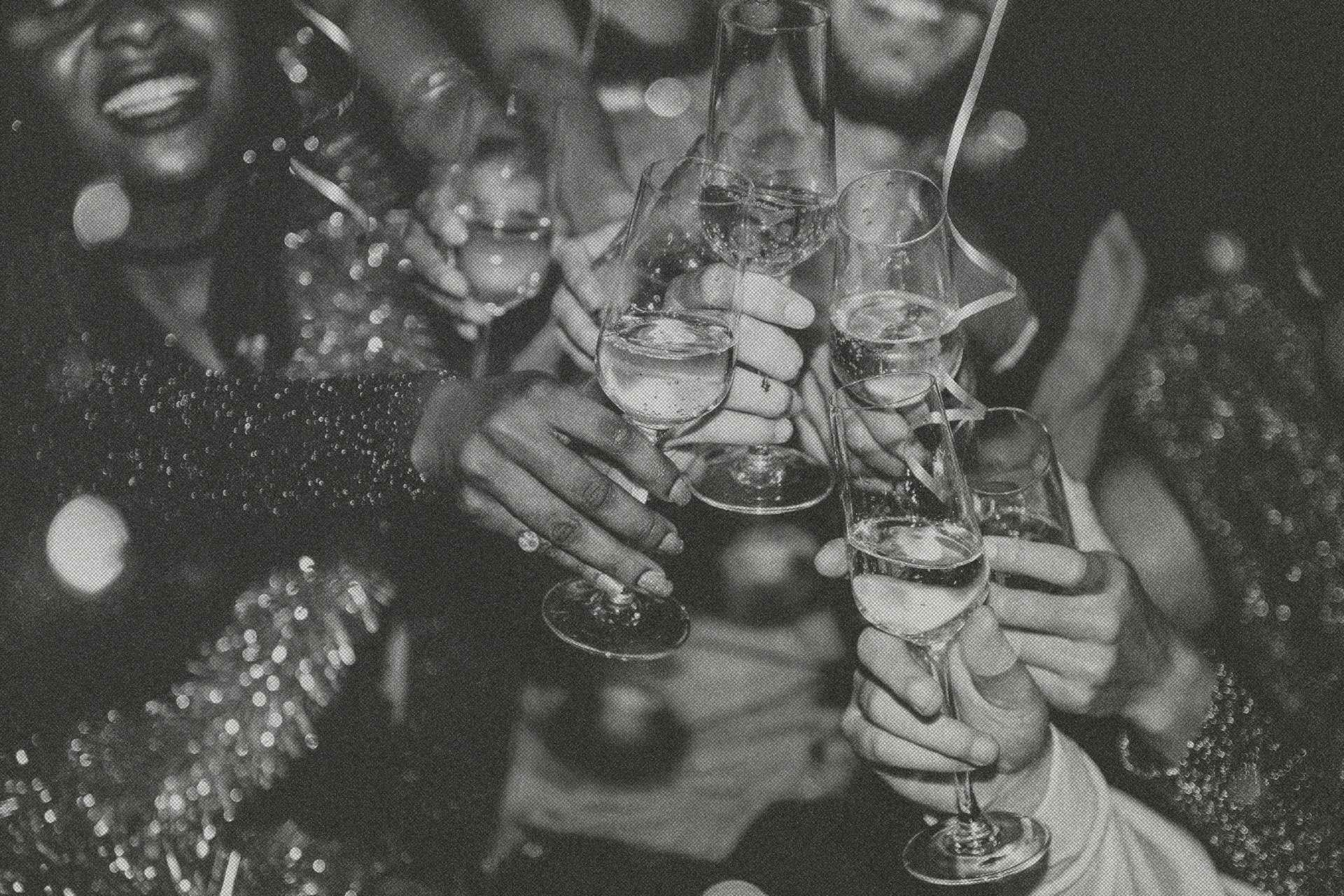 The Ultimate New Year's Eve Party Guide
As we approach the end of another year, it's time to start thinking about the next one. And what better way than with a New Year's Eve party? Whether you want to host a small get-together or throw an epic event for hundreds of people, we have everything you need to know about planning and organizing a successful New Year's Eve party.
Let's get into the details!
Select the Venue
When selecting a venue, the most important thing is to choose a location close to where your guests will be coming from. For example, if you are holding your party at home and have invited guests who live in different areas of town, they must stay within a reasonable distance. Also, consider if any of your friends or family members have mobility issues or other challenges that would make transportation difficult on New Year's Eve.
The size of your venue can make or break your New Year's Eve party—so choose wisely! The goal is to have enough space for dancing, mingling, eating, and drinking without feeling claustrophobic or overcrowded (which means no bars). You also want an area where people can relax if they need respite from all the excitement!
It's also important to consider lighting and sound at this stage to ensure everyone has fun and enjoys themselves throughout the evening.
Select New Year's Eve Party Theme
Deciding on a theme is the first step to planning your New Year's Eve party. However, choosing a suitable theme can make or break your party. 
We have some ideas for you if you're looking for a new year's eve party theme! For example, you can celebrate your favorite book series or television show with themed decorations and food. On the other hand, you may want to throw an 80s-themed New Year's Eve party. Or maybe a murder mystery is more up your alley. The choices are endless!
What Time Should a New Year's Eve Party Start?
When it comes to the start of your New Year's Eve party, there are a few factors that you should consider. The first one is the venue. If you have a private home that can be closed off for your party, then this won't be an issue; however, if you are planning on going out somewhere or hosting people at a restaurant or bar, then this will become very important.
Next is what kind of food and drinks you plan on serving at your event. If it is just hors d'oeuvres and champagne with some light appetizers during dinner time and maybe cocktails throughout the night, having guests arrive earlier than 11:30 pm is only necessary if they want something more substantial served before midnight rolls around (like an early meal).
If, however, these meals aren't served until midnight or later, and there's nothing planned after eating besides dancing around until 1 am., then starting closer to 8 pm would make sense, so everyone has ample time before bedtime, as well as time for whatever other traditions, follow after midnight such as taking pictures, etc...
Choose New Year's Eve Party Games and Entertainment
Games and entertainment are great ways to bring everyone together. Make sure you have enough space for games and entertainment, though! Also, if you plan on playing games, ensure you have enough supplies (a deck of cards, dice, etc.).
And what about entertainment? There are plenty of ways to entertain your partygoers without spending a ton of money. For example, you can try something like karaoke or an interactive game show with prizes that everyone will love!
Prepare a Music List
Music is one of the most essential elements at a party. It can set the mood, help people get into the spirit of things, and keep guests entertained. To ensure music is appropriate for your particular crowd and venue, consider these key factors:
The theme of the party: Are you going to be playing dance music? Slow jams? A mix of both? Make sure to choose songs that complement each other well, so your guests don't have conflicting styles playing at once.
Loudness level: If there aren't too many people in attendance, then it might be okay for some tracks to go unnoticed in between conversations or while taking bites out of hors d'oeuvres. But if more than 30 guests are attending your New Year's Eve celebration—especially if those guests will be milling around talking all night loudly—then make sure that every song has enough bass (and volume) behind it so everyone can hear it clearly. This goes double if anyone might need hearing aids!
Daytime/nighttime: For example, many people host daytime parties where they play upbeat Top 40 hits; however, these songs may only fit with an evening event if mixed with slower tracks as well...or better yet, by having live acoustic performances instead!
Prepare New Year's Eve Party Food
The food should be easy to eat, so finger foods are a good idea. Serving everything buffet style on a table means disposable buffet plates, and fancy disposable silverware is a must. This is also the best way to ensure that you have an assortment of tasty options for your guests.
If you want to serve more elegant fare (such as lobster rolls), consider serving them in small portions on small plates. If you decide to stick with casual fare (such as pineapple rings), purchase some nice plastic cups to make them stylish and practical.
Set an Elegant New Year's Eve Party Table
To make your celebration special with some swoon-worthy table decorations, we have prepared a wide selection of fancy disposable partyware that will surely give your space a festive pop. 
Our plastic plates for parties aren't fragile like other options out there. Instead, these are the best and most high-end dishes, just like china and ceramics. So look around to get beautiful dinner plates, wine glasses, disposable serving ware, cocktail napkins, and everything else you need for your New Year's Party at a fraction of the cost.
And don't forget our elegant crystal-cut disposable plastic champagne flutes to toast a Happy New Year in style!
Cheers!
Don't wait — Start Planning the New Year's Eve Party Now
Don't wait until the last minute. This is probably the most essential piece of advice you can take away from this article. If you're planning a party, start as soon as possible so that you can address any issues and plan for everything that comes up.
Invite people early on. Make sure to inform your friends about your plans well in advance so they have time to prepare for a fantastic night!
Plan food and drinks ahead of time. Whether it's figuring out what to eat or drink, setting up a bar, or getting snacks together, make sure to have everything ready so that everyone has what they need when they need it — no one wants their party ruined by missing ingredients!
Plan entertainment too! Whether balloons hanging around or DJ music playing softly in the background while everyone talks at once during dinner time (which usually happens), there should be some sort of entertainment.
Now go forth and plan the best New Year's Eve ever!
We wish you a Happy New Year Smarties!
With Love, Smarty Had A Party!