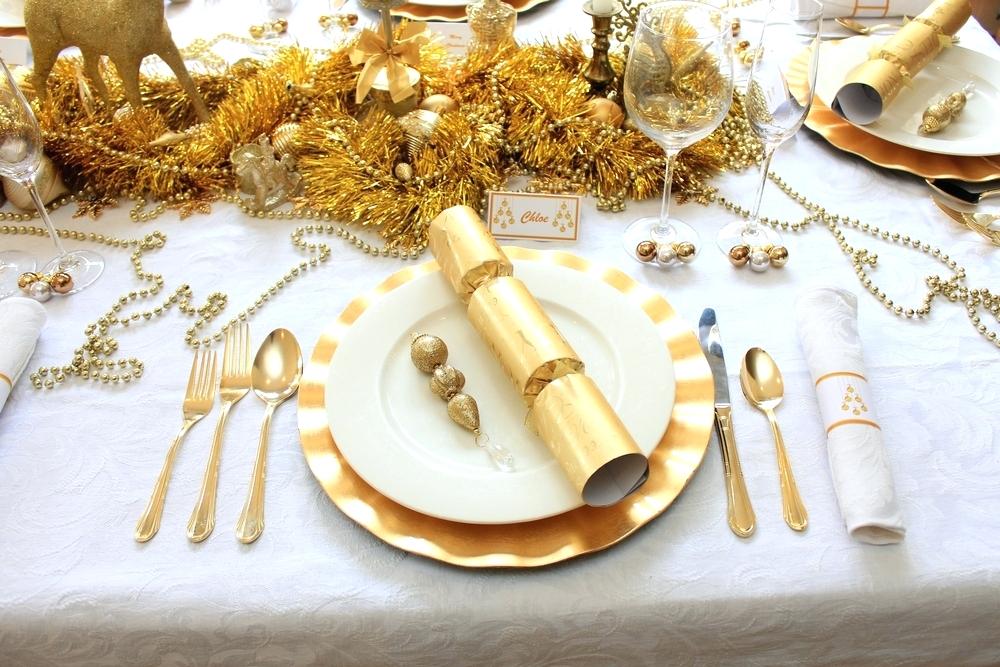 Party Planners Guide to New Year's Eve
If you are not a regular event host, you must be taking fright over party planning. But, as far as the eve planning is concerned, we will cater to you with some astounding ideas that will rock your party.
With these ideas, nothing can stop you from becoming the best host in the town. All you need to do is get your ducks in a row, and you are all set to throw a nailing new year's eve party.
Make a To-Do List
Before you start your party planning, there are a few things that you need to bear in mind; making a checklist of what needs to be done and how, informing the guests at least a week or two before the eve, choosing the theme, deciding the venue, creating a personalized menu, picking out a perfect time, and a lot more like these. 
You'd love a perfect guide with a proper checklist to realize your dream of throwing the perfect New Year's party ever.
Choosing a New Year's Eve Theme
Choosing a theme is a big cheese when we talk about planning a killer party, and honestly, the music plays an essential part in hitting the jackpot for the evening. So whenever you plan a theme for any event, keep your audience in mind when you are planning a party for.
If your guests are adults, think over the top but if you have a majority of kids' audience, then plan according to that. Playing games and planning entertaining activities will make the little ones feel amused and cozy.
Some Famous New Year's Eve Themes
Let's now make a move toward some of the famous new year's eve themes that you can consider while planning the party;
Noon Year's Eve
Noon Year's Eve is a kid's particular party theme known for counting down to noon, which shows having the daylight party. You can enhance this theme's beauty by decorating cookies, baking the noon year's eve confection, and playing up the countdown with the kids.
Movie Marathon
A movie marathon is a perfect example if you want a virtual new Year's event. You can choose some best movies of the year like blackout, troll, Doctor G, or whichever you and your attendees like and watch the film along with a burst of comfiness at home.
Old Hollywood 
This is one of the most favorite themes for new year's eve, in which all the guests are asked to dress up like the characters on the silver screen and play the music of classic Hollywood movie songs.
There are lots of other themes like these that would set a bashing setup for the party.
Select the Perfect Venue
The venue selection depends on your choice, like which event you want to pull out. For example, if you are hosting a grand party and inviting many guests, you will need a big recreation area or hall. For that, you need to do some formalities, like you would see if the recreation areas have any formalities like the fee or permit letters, etc. 
If yes, fulfill those; otherwise, you are good to go. Similarly, if you are planning for a small get-together, like inviting some close friends and family members, then you do not need to worry at all, and you can book a small hall or a table in a fancy restaurant, or you can manage the party at home as well.
Some Questions to Ask When You Go for Venue Selection
You can ask about the number of guests the forum can hold. Ask whether the platform is easily accessible to the guests or not. Ensure the venue has a WiFi connection to facilitate the guests and that the sound system is epic. These questions must be asked to choose the best venue with all these facilities.
Opt for Some Entertainment at the Party
Entertainment is the heart of a successful party, so always keep that in mind, plan a perfect music setup, hire an active DJ, and arrange a dance floor. Also, select a great playlist with songs matching the mood and theme.
Furthermore, if you have kids as guests, you can arrange some games like musical chairs, etc., to keep them entertained and occupied at the party.
Dream Up the Perfect Party Food
Food is the biggest turn-on and can be a massive turn-off if poorly cooked. So pay proper attention to the menu part. As far as new year's eve is concerned, you can simply go for some soupy homemade warm food and beverages like Kale Pesto Pasta, strip steak, roast lamb and tea, coffee, and soups in drinks to throw a bashing party this year.
Get the Most Elegant Drinkware
Your party won't be good enough, no matter how epic ideas you integrate into the planning process if you have fragile and boring drinkware. Imagine your party tables with dull cups and plates while the rest of the venue is well put together.
Gone are the times when people didn't care about the aesthetics of disposable drinkware. We're living in an age where visuals matter the most. So get some elegant plastic stemware, disposable wine glasses, and champagne flutes to make a perfect drinkware set for New Year.
Coming from professional party planners, you must get drinkware that complements the rest of the decor or blends with it. This is why we have a collection of disposable plastic tumblers at Smarty Had A Party that you can buy based on colors to match any theme.
Quality is as crucial as visuals! After all, what's the purpose of fancy champagne flutes if they are easily breakable? So we offer you convenience and durability and ensure that your party drinks are the piece de resistance of the event.
The best part is that our disposable wine glasses are affordable and easily accessible. You don't have to keep checking the price tag before buying these; can you feel the freedom? Head to the website and get your favorite drinkware and dinnerware for New Year.
You can now cross "Buy Elegant Drinkware" off your checklist and make drinking an experience with our drinkware!