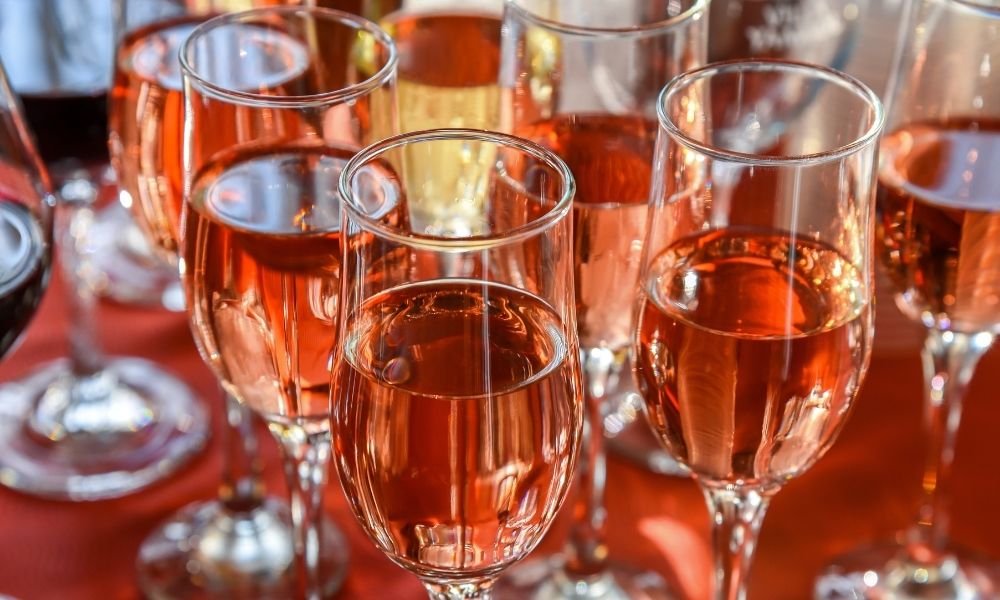 The Perfect Wedding Drinkware: Real or Disposable?
If you're doing it right, there's much to plan in a wedding reception. No detail should escape your watchful eye, from the tablecloths and centerpieces to the DJ's playlist. First, you need to get your guest list precisely right. Next, you need to choreograph the entry of your wedding party. Then there's the matter of drinks—what will you serve, and what will you serve them in?
Wedding drinkware is more than just the champagne flutes for those celebratory toasts. It's also the cocktail glasses, wine carafes, goblets, and shot glasses. This could mean costly rental or purchase prices—but not necessarily. By opting for single-use drinkware for your once-in-a-lifetime event, you could save money on glasses, allocate that money elsewhere, and maybe keep a few guests' feet safe along the way. So let's explore: is the perfect wedding drinkware real or disposable?
Glass Drinkware
Traditionalists will insist on nothing less than glass drinkware for their weddings. Wine connoisseurs believe no material supports their beverage like delicate glass, with anything else imparting unwanted notes or compromising the nuanced bouquet of flavors. Some types of glass drinkware can have a certain inimitable heft about them. If the hotel ballroom you're renting gives you free access to their glassware, consider yourself fortunate.
Disposable Drinkware
First, let's address this misnomer. A single-use drinking vessel is just as real as any other. Can you see it? Can you hold it in your hand? It exists in this world. It's real to us. Anyway, there are some instances when the real but disposable fare is the perfect wedding drinkware. Are you living the dream and having your wedding on the beach? Short of a shark deciding to eat a guest, nothing could ruin a perfect night more than a sandal-clad attendee stepping on a shard of broken glass and having to hobble to the hospital during the reception. Single-use, shatter-resistant drinkware prevents disaster in any outdoor wedding setting—not just the beach. What if you're keeping the party indoors, but your venue charges onerous prices to rent drinkware? After all, glass champagne flutes can be very hard to clean. You might find that you come out ahead with disposable drinkware of your own rather than paying exorbitant rates to rent.
Find What You Need at Smarty Had a Party
If you decide that disposable drinkware is the right choice as you plan every detail of your wedding, Smarty Had a Party has what you need. Our full selection of wedding drinkware includes every shape and size you'll need for your reception, with each piece being robust, sturdy, and resistant to shattering. So no matter where you stage your wedding, disposable drinkware is a perfect choice.
When the time comes for a toast, when the godparents give touching speeches, and all the guests get up to wish the newlyweds all the happiness in the world, they start drinking champagne to the newlyweds' favorite song. The idea for even more photos is very simple, choose your specially decorated glasses!
Champagne Glasses - as an Indispensable Part of Every Wedding!
Champagne glasses give a special note to this most essential toast in your life. When your loved ones toast you is one of the most brilliant moments of your wedding, the music is muted for a moment, and the attention is on the toast and the beautiful words that go with the champagne. An imaginative and elegant design that decorates your champagne glasses will cheer up and entertain guests and leave them with an impression to remember. Make the decoration by hand, with a lot of love and creativity, and with your stamp. First, you will be satisfied, and the guests will enjoy it.
During festive celebrations, such as weddings or anniversaries, guests are treated to champagne. Of course, you can simply put champagne bottles on the tables and pour them into the guests' glasses, but often you want to organize a more spectacular presentation of this noble drink. If you wish your presentation of alcohol to look fantastic and stunning, you can prefer a champagne slide. This chic pyramid built of glasses will surely impress all guests. At the same time, it is charged alternately from top to bottom. Today, there are many bartender shows in which the slide of champagne glass is filled in front of the guests.
A rare wedding celebration is complete without a pyramid of glasses filled with wine and other drinks. No presentation can be imagined without it. Pyramids of glasses filled with juice or lemonade can be built during children's holidays. It looks amazing pyramid of champagne glasses with different flowers at the wedding celebration. This is a unique spectacle. A cascade of sparkling drinks with playful toppings, enchanting with a light stimulating aroma, will not leave guests indifferent. Especially on a table with an LED backlight.
If your event is held outdoors, you will get an additional effect: when you are exposed to direct sunlight, pouring drinks, the waterfall of champagne shines with all the colors of the rainbow. The glass slide always looks solemn and solemn.
A slide of champagne glasses is an indispensable attribute of a wedding celebration. This service is in demand at weddings and New Year's banquets, corporate parties, and official holidays.
The pyramid of sparkling champagne is an additional decoration for every holiday and provides an unforgettable experience for guests! Glasses with sparkling glass in combination with decorative elements (strawberries, cherry cocktail, carambola, rose petals) and sparkling bubbles will show the desire to get a full glass as soon as possible. Festive champagne flowing through glass is the perfect start to any celebration.
Of course, in glass champagne glasses, all the colors that shine in the light are better expressed but do not forget that today there are plastic champagne glasses that are imitation glasses. So when you make a pyramid of those glasses, you are not afraid that one wrong move will make the pyramid crash! Also, at weddings with many guests, they certainly have an advantage because after use you do not have to wash them, but you can indulge in the wedding and enjoy the celebration!