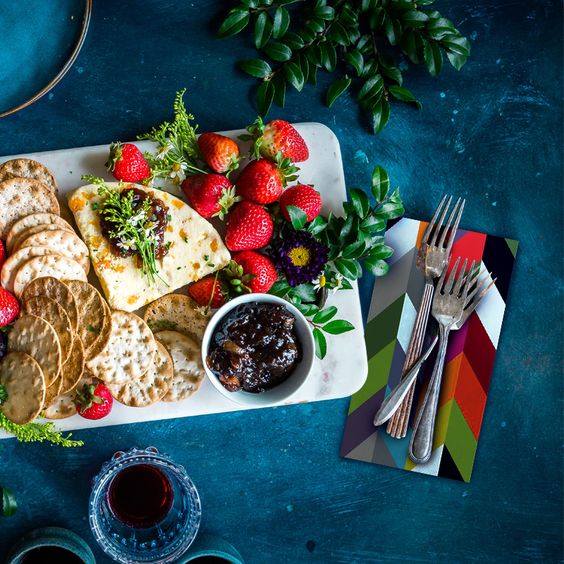 Throw an End of Summer Bash with Amazing Recipes
The summer is about to end, and it was a great time throwing some epic parties to build memories with the loved ones. Now, it's time to celebrate the end of summer bash one last time to feel the summer vibe.
Deep down, we all love summer parties because they open many opportunities to host and the guests. Playing outdoor party games, having epic laughs, BBQs, and celebrating holidays with loved ones are only a few reasons you should throw a summer party.
We know some of your foodie guests are going to be there. So, why not surprise them by throwing an end-of-summer bash with some fantastic recipes? So, let's discuss some delicious recipes you can try at home quite conveniently.
Delicious Ice-Cream Bar
No doubt, ice cream is loved by every age group. Therefore, arranging an ice cream bar with various toppings would be great. No doubt, ice-creams are also consumed in winter, but in summer, it has some uniqueness.
You can go with any main ice cream like vanilla, chocolate, Neapolitan, or strawberry; choose whatever you and your guest like. The thing you should focus more on is the toppings. Hundreds of options are available for toppings, so try to provide maximum toppings in your ice-cream bar.
If you're expecting some kids over the party, it would be an excellent opportunity to win their hearts.
What about some Steaks?
If you're planning to introduce more and more dishes to your table, go with a Tri-Trip steak with a quick-to-make Salsa. It's pretty easy to make and doesn't take a lot of time like other steak recipes used to take. Moreover, Salsa can blend well with your steak.
You can also try Garlic-Butter steak to make your table a bit spicy.
You Love Cookies, right?
You can also try ice-cream cookies and sandwiches with an ice cream bar. You can try various recipes, like chocolate ice cream sandwiches or an oatmeal cookie ice cream sandwich. Again, you're going to make yourself a LOVELY host for those kids - believe us, they will remember you for quite a long time.
Chicken Skewer
Unlike most BBQs, a chicken skewer can be excellent for quick meal preparation. This is because BBQs take much time to prepare, while the chicken is much more tender and takes little time to become juicy.
Adding veggies to the skewer along with the chicken and gently applying butter when it's almost ready will create an unmatchable vibe.
We offer disposable charger plates to make your serving look complete and professional. Moreover, we also provide epic value sets for your one-time complete shopping.
Tuna Salad
Tuna salad is one of the most common choices of fast food. Whether it's lunch, dinner, or even a takeaway meal, there's everything we need. You can always combine it with vegetables and a salad in the fridge. Tuna salad is always best fresh, with as little oil and heavy toppings as possible. It should not stand for long, even in the refrigerator. Of course, you can make it with another type of canned fish to taste, and tuna salad is a basic recipe. 
Ingredients:
100g of drained tuna

1 paprika

2 tomatoes 

1 head of red onion 

1/2 bunch of primrose, celery, or a handful of rocket 

A handful of pitted olives 
Preparation: 
Finely chop the onion, add the tuna over it without stirring, and spread evenly. Put finely chopped parsley or other types of greens over the tuna. Tomatoes are cut into cubes over the parsley. Cut the olives into rings and sprinkle them over the tomatoes. Dice the peppers over the tomatoes. The salad is best when left in a covered bowl for about half an hour in the refrigerator. Sharp, quality knives will significantly speed up the chopping of vegetables without kneading.
A Refreshing Raspberry Drink 
Refreshing raspberries have an unusual taste, and you can use them this summer to prepare beautiful desserts. 
We suggest that you prepare a raspberry smoothie to start your summer morning. A delicious and refreshing raspberry drink can also become a nutritious drink for breakfast or a cold dessert to end a summer lunch or dinner. The amount of sugar can be adjusted, and you can replace it with honey. 
The smoothie is ready in 5 minutes, and these amounts of food are enough for two drinks. 
Ingredients: 
300 grams of raspberries

100 ml of orange juice 

2-4 tablespoons of sugar sour cream mint leaves
How to make a raspberry smoothie? 
Gently wash the raspberries, dry them on a towel, and put them in a blender. Add sugar and orange juice. Mix these ingredients until you get a homogeneous mixture. Put the drink into glasses and add sweet, sour cream. Garnish with mint leaves and fresh raspberries.
Raspberry and Lime Punch - the Pinnacle of Pleasure in One Glass!
If you like refreshing drinks, there is no doubt that you are always looking for new flavors that can tickle your imagination. Although we said goodbye to the summer season, there is no reason to stop enjoying exotic drinks that improve the mood, even during rainy autumn days. Today's proposal for all lovers of champagne and sparkling wines is a punch of raspberries and limes. 
Ingredients (for 8 glasses):
1/3 cup sugar 

1/3 cup water 

¾ cup of lime juice, freshly squeezed 

½ cup of vodka 

2 cups of tonic 

2 cups raspberries 

1 lime, cut into thin slices 

1 bottle of champagne or sparkling white wine
Preparation: 
Boil sugar and water in a small pot over low heat. Stir to melt the sugar completely. Allow cooling to room temperature. Then mix chilled fresh water with lime juice, vodka, and tonic in a larger jug. Mix everything well to combine. Then add raspberries and slices of lime. Just before serving, add champagne, and be sure to cool before serving.