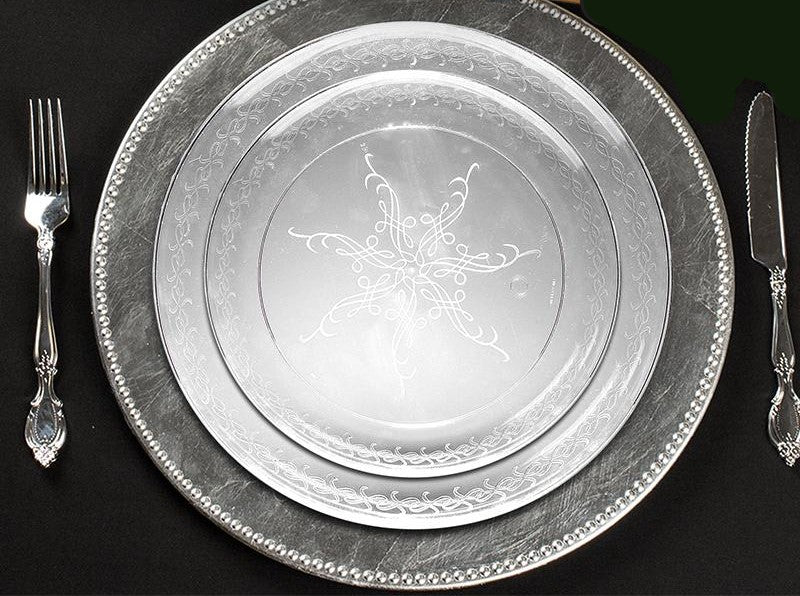 The Best Winter Party Theme Ideas
Winter is the season of enjoyable get-togethers and parties to which everybody looks forward. We are big fans of parties and celebrations and eagerly wait to throw a perfect party in winter. Still, most of us need help selecting the best and most attractive theme, pulling the piece off, where to start, and pursuing the whole arrangement in the perfect way to throw a nailing party. 
With these diverse ideas, you can choose the best theme that serves your interests. 
Freezer Fete
This is one of the most exciting and creative themes one can choose this winter. This is a costume party in which everyone dresses up like any item from their freezers, and the whole decor of the house or wherever you are pulling the party off would be icy. How creative would it look, wouldn't it? 
To give the theme a different icy look, you could serve the snacks and food items in the freezer, like ice cube trays, ice cream platters, etc.
Mountain Masquerade
This more creative theme needs a little effort but creates a bashing environment for the guests. However, it is easier than it seems when you first read the theme's title. To give the theme a mountain masquerade look, you need to bring some small artificial snow-covered cliffs and place them as a centerpiece on your dining table, in the drawing room, or wherever you feel like putting them. 
Another thing you can do is make a mountainous wallpaper and hang it on one wall where you are hosting the party. Try to dress up in your best ski gear, snow bunny gear, etc., which would add a very intense glance to the theme.
Holiday Mash Bash
This is the theme in which you mix up all the holidays that come in the winter months, like Ramadan, Christmas, New Year, Valentine's day, Hanukkah, etc. And you take some bits from each of the holidays, like menu items from one, costumes from the other, decor from the third one, and so and so forth.
You must be confused at this point, so let us make it easier for you by explaining some junctures like you can take a costume from the Christmas holiday like Santa, a menu from Ramadan like pakoras and milkshakes, etc. This holiday mash bash is one of the best themes that cover all the holidays at one get-together.
Winter Character Celebration
This beautiful costume party celebrates all the fantastic winter-themed characters from movies, dramas, TV shows, books, etc. But here is the moment of a decision for this themed party: you can choose one specific movie, play, or text, or you can make a mish-mash of all. 
If you choose one movie, you can ask the guests to dress up like its characters, but if you do an open winter character celebration, your guests would be free to choose any winter character and dress up like that. One more delightful thing you can do to make the atmosphere intense is to decorate the place into a movie set like cardboard cutouts of fantastic winter characters and enjoy the party.
Snow Social
Snow social is a pretty, casual, and ordinary winter party theme everybody loves. It includes all the activities related to freshly fallen snow, like snowball flight, snacking on snow cones, ice blue accents, and white decorations.
You might find it a little harsh when you first think of throwing the party with this glamorous theme, but it just involves a little care and attention plus creativity, making a bashing atmosphere for a perfect winter-themed party.
Antarctic Adventure
This is a fun and adventurous theme for a winter party to which you can add creativity. This theme is purely pulled off when you decorate the whole place with an icy theme like you can do the penguin decorations with cool cold weather symbols like dog sleds, snow skis, etc.
Another thing that you can do is sing some sad songs in the evening and serve warm food like soups, beef stew, and hot beverages which suit the best in winter. Also, remember to tell ghost stories, adding a more enthusiastic tone to the theme.
Chilly Friends Cotillion
This is a specific kind of theme that is most liked and loved by animal lovers. So you must be thinking about how to pull this off. Well! It is pretty simple. 
You can invite your relatives and friends to the party and simply take them to the zoo to see all the winter animals like Arctic foxes, penguins, rabbits, polar bears, beluga whales, moose, etc. Moreover, you can serve some snacks to the guests who enjoy the most. 
What About Utensils?
With all these ideas, your winter party will be great fun. We suggest you get some awesome plastic dish sets to upgrade the fun. Plastic dinnerware has entered the chat of trend now. More people are inclined towards getting disposable plastic dinnerware. Why? Because washing dishes can be really daunting. Especially in winter, you want to avoid standing by the sink all day doing your dishes. If you think that getting plastic utensils might make your party look too simple, then go for fancy plastic dinnerware. Gone are the days when disposable dinnerware sets used to come in transparent material only. 
Now you can get colorful plastic dinnerware with different patterns to enhance your theme. 
If you want plastic dinnerware sets in an affordable range, then you should check out the fantastic collections by Smarty Had a Party. These collections will provide you with irresistible value sets. In addition, you can get your preferred combo plate sets to serve numerous items. 
We have plates for every occasion and type of event. If you are hosting a fancy and elegant party, we suggest you check out our White Vintage Disposable Plates. We also have Pink Vintage Disposable Plates to give it a Disney look. Talk about the Christmas theme. We also have red square plates, perfect for making your evening look more traditional. So get your plates now and save your hard-earned money.