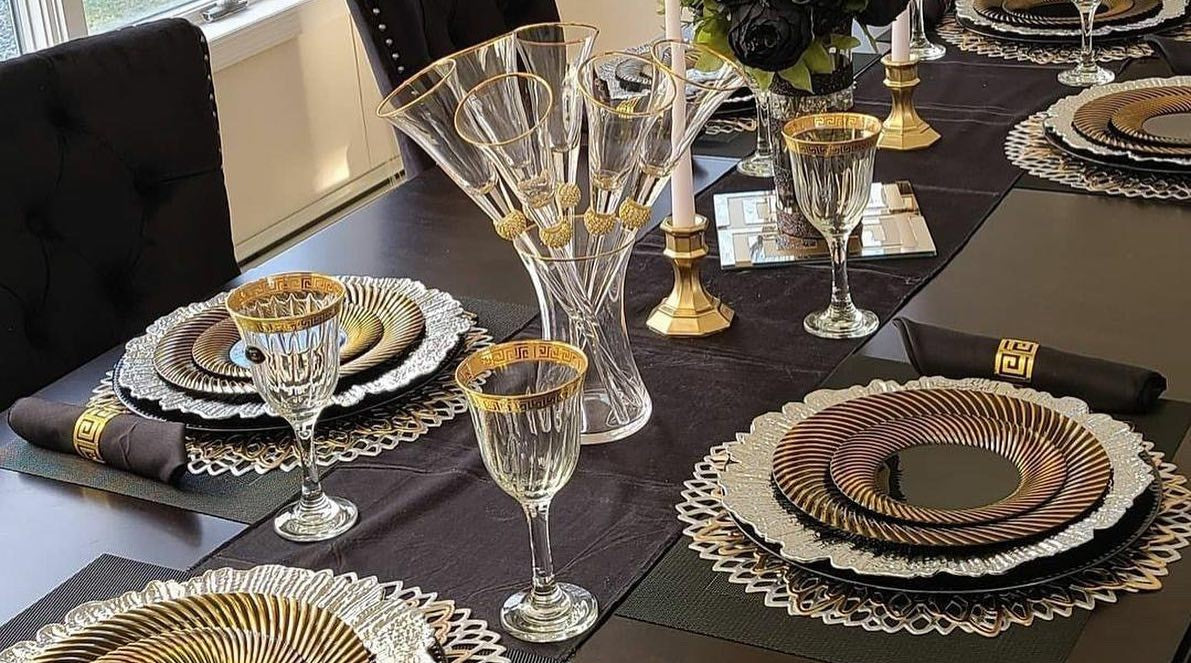 How to Throw an Amazing Party in 10 Steps?
How many times have you been to an event that was too boring, and you had to leave it feeling exhausted?
The secret to throwing an epic party is not unknown, but a few know it. Most people think it lies in decorating the home; some think it's about cooking good food. However, it starts from the beginning - right when you begin planning for the event - and goes to the end of the party.
You can host unforgettable events with a bit of effort. Here are some steps to take to host a memorable event.
1. Plan Effectively
As mentioned earlier, you have to take the necessary steps from the start. A good party needs effective planning. Take a pen and paper and write down how you want your party to be - formal, casual, magical, or funky. Once you have that in mind, you can make other plans then.
Budget: The most critical step in planning a party is budgeting. Spare an amount for your event and divide it among the different expenses, such as food, drinks, tableware, decor, etc.
Don't worry if you are on a tight budget! You can still throw an unforgettable party. With some market research, you will find quality items at a lower price.
Make a Guest List: Make a list of the people you want to invite. Don't make the mistake of calling more people than you can accommodate. Instead, arrange an outdoor party for more space if you wish to have all your friends in one place.
It will be better if the guests know each other. That way, you could stay away from awkward situations at the party. You can also call the friends you haven't heard from in a while and strengthen your bonds with them.
Place Orders: The next step is making a list of the items to purchase. You will have to order many things online and some from a nearby store. For that purpose, we suggest you order a few weeks before the actual event. Look for a party planning checklist, and check the items you already have. Finally, purchase the remaining ones - make sure they reach in time.
Select a Date: Next comes selecting the date. To host an entertaining party, you want all your guests to be there. For that, you must decide on a day with everyone's agreement.
Pick a Location: If you want to throw a party at your place, that's great! However, if you're planning to host outdoors, search for a good location. A place where you can install the decorations, and that falls in your budget as well.
Decide a Theme: Themed parties are always fun to attend. People can wear costumes, dress up similarly to each other, and take photos to cherish later. Decide a theme for your event, and inform your guests about it.
2. Send Catchy Invitations
Invitations give the impression of what the event will be like - so make thoughtful invites. Even though e-vites are popular, there is something about physical cards that have no match. Select a pretty color palette, write lovely text on them, and send them to your guests.
It'll be best if you match the invitation card with the party's theme. Mention the theme and color scheme of the event on the invite.
3. Make Your Home a Party Place
The next step is to convert your home into a party house. Use colored drapes, flowers, balloons, arches, wall hangings, ceiling decor, and lights to beautify it.
The best you can do is make it glow! Use glowing balloons, LED lights, and disco lights to illuminate the place. Next, install fairy lights all over the drapes to give a delightful effect. Finally, use glow-in-the-dark lights for an epic fun night.
4. Decorate the Tables
Your tables can't look ordinary at your fabulous party. Instead, they should have the prettiest centerpiece and dinnerware.
Leave that to us! We have the most elegant dinnerware for your events. Make your party great by serving food in our collection of plastic serving platters and disposable serving trays.
You can even make that Pinterest-worthy charcuterie board with our disposable serving platters. Fill it with fruits, nuts, and vegetables to make it health-friendly.
Check out our wide range of serving trays for parties and make your events great.
5. Give the Party a Good Start
The best thing you can wear as a host is a smile. Greet your guests in a way that your positive energy gets into them. The reason is that the first few minutes of your event will influence how they think about the entire event.
6. Regulate Food and Drinks
It is vital to take care of how people feel at your party. And food and drinks affect that more than you think. They can make anyone feel instantly good.
Therefore, you must include a variety of mouth-watering, delicious meals in your party menu. Serve the food in elegant plastic serving trays. Ensure the drinks are adequately regulated throughout the event.
7. Make Your Guests Feel Special
Giving your guests a sense of importance is one thing you need to focus on the most. There should not be a point where your guests feel bored. Instead, engage them in games, talk to them, and create a warm, welcoming environment.
8. Engage in Games
Indulging your guests in entertaining games can bring out laughter and joy. Your guests will never forget the games they play at your event.
A friend's gathering can be made enjoyable with charades or a silly dance battle.
9. Keep the Conversation Going
Be a good listener - be all ears to the guests and keep the conversation going. If your guests don't know each other, introduce them. Of course, you can't force your guests to talk to each other. But if your event's vibe is energetic and enthusiastic, people will talk to each other without you even trying.
10. Give Party Favors
Give personalized party favors to your guests. They are good to have at an event, so the guests can have something to take home.
Personalizing your event and making it more welcoming can bring loads of fun for you and your guests.
You can make granola bars, put them in mini jars, and give them to your guests with a lovely note.
Hang party favors in pouches on a wall and write your guests' names on them. They will feel so special finding their gift.