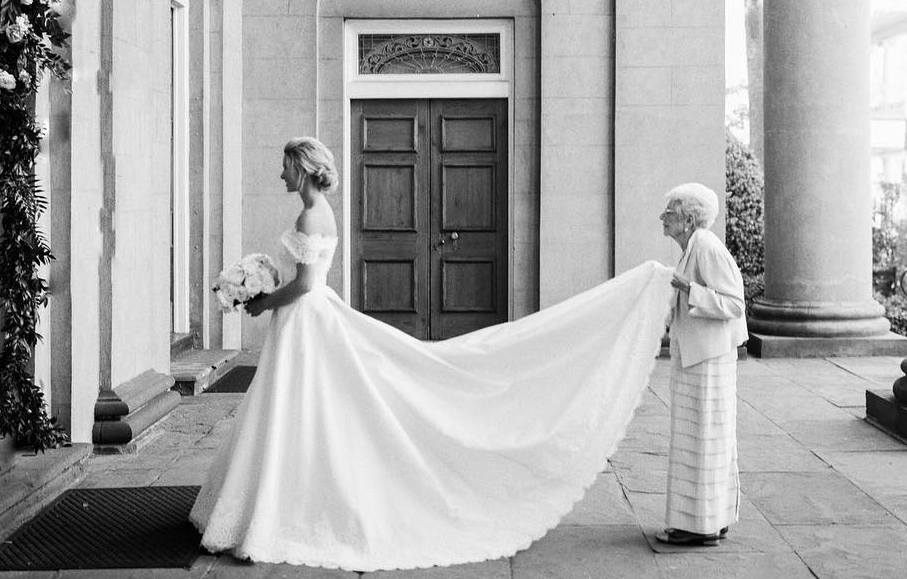 December—The Most Magical Time to Get Married
Are you about to get married yet confused about choosing the best month? Well! We have got a perfect month along with good reasons that convince you to act that December is the most magical month to get married. Spare some time out and take a look at the following reasons:
Venues Are Already Decked Out to the Nines
Marriage requires many costly arrangements that are a big headache for most of us. However, December provides a kind of relief. How? All the accessories you need in the December wedding, like candles, bows, strands of lights, some fresh or artificial seasonal greenery, ribbons, etc., are readily available and are not that expensive, providing light in your pocket. 
Moreover, all these arrangements make the finest and most lovely atmosphere that makes a perfect place for photos which is an integral part of the marriage. We all know that perfect photos mean a successful marriage.
Decor Decisions are so Much Easier
Winter is the season of holidays and beautiful festivals like Christmas, new year, etc. So all the wedding halls are mostly decorated with fresh arrangements that also accompany the wedding decor.
 For example, if the venue is decorated for the Christmas festival, you can choose the same arrangement for your wedding. Imagine how beautiful it will be to have Christmas trees and lights at the corner of the halls.
Your Colors are a No Brainer
This holiday season has a variety of attractive and pretty colors like silver, white, gold, green, blue, red, etc. which would make a perfect theme for the wedding. 
Winter is the season of beautiful colors and flowers, and December is considered the peak of winter. The season has a particular range of beautiful colors, which makes the perfect theme, and it makes it easy for you to choose a combination of some and make killer decor at your wedding.
A Cozy Cover-Up
One of the main parts of the wedding is the outfits. And a winter outfit would include some fluffy fur or a fancy shawl to wrap up the shoulders, which will surely give an elegant look to the whole outfit.
This outfit will add a unique style to your look, distinguishing you from all other couples as we know that the unique style you carry on the wedding day, the more attractive you will have, making a prosperous wedding.
Photo Ops in a Winter Wonderland
December twos are blessed in the matter of photo sessions. Imagine how beautiful pictures would be taken in the fancy snowy weather. 
Most people get worried about the possibility of snow, which would rupture the venue. However, December couples eagerly await the snow so that they can take photos with snow as a background. Imagine this beautiful moment of hugging your spouse and having a jaw-dropping scenery of snow. This would convince you to a December marriage.
Guests Have a Great Mood
Guests are the life of the wedding and every festivity, so you should keep your guests in a happy mood. Winter is the season of holidays, parties, get-togethers, dinners and club nights, etc., so most people are in a good mood and enjoy the wedding.
Happy guests make a happy wedding. This quote is purely factual and applies to all festivities. We can only consider marriage with guests, so keep this in mind while you fix the month for your wedding.
A Memorable Time Whole Life
If you choose December for your wedding, it is not only a magical month for marriage, but it gives a relaxed and warm feeling whenever you celebrate your anniversary. You will also feel the same things happening around you in the marriage days. 
Because naturally, winter has some sensational and unique feel that stays with us till life. That is why December is considered a magical month, and many people choose this month for the important celebrations of their lives.
Holiday-Themed Photo Booth Pics
Winter is the season of holidays like Christmas, Ramadan, new year's eve, and many more. So couples have a lot of options for the photo booth. They can take a lot of different accessories from each holiday and make a pretty mish-mash for the background, or you can also wear some like Santa suits, etc.
Moreover, many people like to keep the background simple, like metallic fringe, and use props on their outfits to add more silliness to their look and uniqueness to their shots.
Hit the Beach
Winter is blessed with diverse weather. We can have a super cold season having snow all around, and on the other hand, we can have beautiful sunny days, which are best for planning a destination wedding and taking pictures at the beach.
A Combo of New Year's Eve
Planning your wedding in December, especially at the end of December, makes a good combo with new year's eve. This creates a good lane of celebrations for you so that you would have a lot of chances to plan a get-together with your friends and family.
Great Cuisine and Utensils 
December is also a month of sumptuous cuisines like soups etc. You can get the tastiest cuisine on your menu and serve it with proper utensils. To make your wedding less messy, we suggest you have disposable dinnerware for weddings. This will make many things easier as you can buy your plastic dinnerware for weddings instead of renting the costly plates and glass from which one or two always break. 
More people are switching to elegant disposable dinnerware for weddings because of various designs and elegant outlooks. To save yourself from the agony of matching plates and folks, you can go for the disposable wedding dinnerware sets. If you also want to get some plastic wedding tableware sets at affordable costs, you must check out Smarty had a Party's collections. They have a supreme collection of every type of utensil you need for your party or wedding. While buying plastic dinnerware sets for weddings, it is essential to consider the type of utensil. We suggest you go for eco-friendly wedding tableware sets since they are environmentally sensitive and affordable. Get your fave set right now!!!