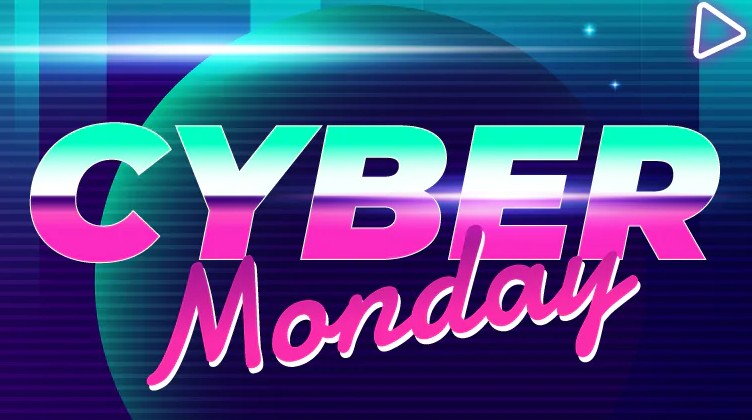 Smarty's Cyber Monday Sale
Are you also like most of our clients who simply love to shop when a sale occurs? If that's the case, fasten your seatbelts because it's your time to shine.
Smarty is having a mega sale you cannot miss at any cost. If you are a party enthusiast, this sale is all you have been looking for days. From drinking ware to flatware, everything has impressive discounts. 
How to Find the Best Items?
If you are looking for the items you need, simply use Smarty's smartest search method. You can choose your preferred color, Shape, Materials, Size, Category, and Stock Status.
Our filters will help in easing the entire dishware hunt for you. 
Fancy Plastic Plates 
Plastic plates are perfect for almost every occasion. Even if you have a small hi-tea, elegant disposable plates are the ultimate necessity. 
For a very laid-back event, you can try out palm leaf eco-friendly disposable plates, which are perfect for making you better. Feel free to serve biscuits, candies, chips, or whatever your guests like. You can also serve some salad for starters and use different dishware for your main course. 
If you have kids invited, try using frog and bear-shaped plates; they will just love it and yearn to attend another party of yours. 
Flatware
You will always need practical and stylish plastic flatware to eat your food. We suggest you keep a plastic flatware bulk in your home just in case you are a party person. 
Having the spoons and forks of your taste enhances the look of your table setting. Having your flatware match your interior design, let alone your dishware and overall dinnerware sets is imperative.
We offer some impeccable designs, like our shiny metallic silver plastic mini dessert spoons, which are enough to make your crockery stand out. If you want the entire set, then we have 180 PCS gold classic cutlery plastic silverware set of 60 forks, 60 knives, and 60 spoons to shine at every occasion of yours. 
Whether you have a casual dinner or a family feast, this flatware set will make you feel good. 
Drinkware
Like we always say, every party lacks the charm without disposable drinkware because drinking is all that partying is about. Don't you just love it when your friends come over and have the time of your life while drinking with them?
For such occasions having elegant and durable drinkware is just a blessing. If you have that in bulk, you don't have to constantly worry about borrowing the drinkware from your neighbors AGAIN. You also don't have to worry about "what if the glasses get broken?" 
You just have to check out the beautiful drinkware and disposable serving ware for sale and explore the fantastic options. 
Dinnerware Sets
And finally, the lovely warm feasts that the entire families are invited to are utterly dull without the dinnerware sets. But you always invite the kids over, and they break a plate or two, and your perfect dinnerware set is destroyed. 
The perfect option for you is the wholesale dinnerware sets, which are so durable that your sets will stay for years, not months.
You have so many options to choose from. If you think that plastic might not look good at your table, check out our 10" clear with scroll plastic dinner plates, and we bet you would never feel the same about plastic crockery again. 
FAQ's 
You might have many questions about plastic items, so let us break the ice and answer your frequently asked questions. 
Can plasticware be recycled?
Most plasticware can be easily recycled, especially if made with proper consideration. Plasticware can easily be recycled; thus, we pay much attention to how our plasticware is being produced. Once you are done, you can leave them in a recycling bin and have a proper clean-up while your environment does not suffer. 
How to choose the best plasticware for my kitchen? 
Your kitchen interior matters a lot when choosing the best plasticware. If you have a mix-and-match kitchen cabinet design, choose our two-toned collections. You must select elegant plasticware to look better if you have the Shanker Cabinets. 
Does a party size matter while buying the plasticware?
If you are having a big party, you can get some plasticware sets in bulk with similar items. Or, if you want a variety, you can choose smaller sets in different styles that still complement each other. 
Having coherence in your kitchen and party makes your party glow, so you are good to go as long as you take care of that.
Why Plasticware? 
Plasticware is the most durable and elegant, and having the crockery that breaks so easily costs you more time and money. The stylish tableware might be too expensive to buy, but you can get the same designs in plasticware for cheaper costs. 
You can save the money and spend it on the other sections, like getting more food or drinks for everyone. 
What's the difference between brushstroke and marble-stroke design? 
The brush-stroke design looks like it has been meticulously painted with a brush, while the marble-stroke designs have a carefree vibe. Both are elegant, but the brushstroke looks a bit more proper, while the marble seems elegant yet laid-back. 
Last Verdict? 
Now that we have also answered the most asked questions by you smarties, we hope you will explore the sale and fill your kitchen cabinets. 
Did you know that an ordinary man sells his real estate when there is a recession and the prices are low, but the smart man buys all the real estate because the prices are meant to go up? 
Similarly, financially intelligent people always wait for sales to get the maximum benefit, while others just sit back, collects pennies, and buy an item when it's too late. 
So it doesn't matter if you need the partyware right now or not; you must get the best out of this sale because parties are an inevitable part of our lives, and so is the partyware. So before it's too late, grab on the offer and get maximum benefit.