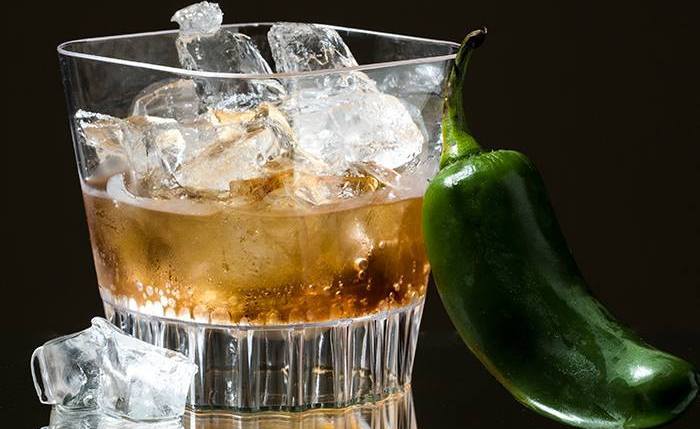 Sippin' and Celebratin': Hosting the Ultimate Bourbon Day Party
Bourbon lovers, rejoice! It's that time of year again when we raise our glasses and honor this beloved spirit's smooth, rich flavors. Welcome to "Sippin' and Celebratin': Hosting the Ultimate Bourbon Day Party," where we'll guide you through throwing a memorable gathering that pays homage to the golden elixir.
Bourbon Day, celebrated annually on June 14th, is a special occasion for enthusiasts and newcomers. It's a day to appreciate the craftsmanship and heritage behind this iconic American spirit. What better way to celebrate than hosting a bourbon-themed soirée that brings together friends, family, and fellow bourbon aficionados?
This blog post shares tips, ideas, and inspiration to help you curate the ultimate Bourbon Day party experience. So grab a glass, fill it with your favorite Bourbon, and dive into the world of hosting the ultimate Bourbon Day party. Cheers to an unforgettable celebration that combines sippin' and celebratin' in the best way possible!
Setting the Tone: Décor and Ambiance
Choosing a Theme for the Party
When hosting a Bourbon Day party, choose a theme that honors Bourbon's history. Try a rustic Kentucky theme or a speakeasy vibe for a nostalgic touch. Ensure the theme captures the essence of Bourbon and creates a memorable atmosphere.
Decorating Tips to Create a Bourbon-Inspired Atmosphere
Use warm colors like deep browns and rich oranges to create a genuine bourbon atmosphere. Decorate with barrel staves, whiskey barrels, and bourbon bottles. Hang string lights or dim Edison bulbs for a cozy feel. Add whiskey-related artwork and vintage bourbon ads for extra flair. Set up a bourbon-tasting area for guests to experience different flavors.
Selecting Appropriate Music and Lighting
Choose the right music and lighting to enhance your Bourbon Day party. Use blues, jazz, or country music to capture Bourbon's spirit. Live music or a jazz trio adds sophistication. Dim lighting creates intimacy, so use candles, lamps, or soft overhead lights. Spotlight your bourbon display area to showcase your collection.
The Bourbon Selection
Different Types of Bourbon 
Before hosting a Bourbon Day party, learn about the different types of Bourbon. It's an American whiskey with smoothness and complex flavors. Styles include straight, small-batch, and single-barrel Bourbon. Each has unique characteristics, aging, and production methods. Researching will improve your party planning and bourbon selection.
Curating a Diverse Bourbon Menu for the Party
Curate a diverse bourbon menu for your Bourbon Day party. Include well-known brands and craft distilleries to cater to different tastes. Offer bourbons with different ages, mash bills, and flavors like caramel, vanilla, or spice. A varied menu lets guests explore and appreciate Bourbon's complexity.
Tips for Pairing Bourbons with Complementary Flavors 
Elevate your Bourbon Day party with bourbon and flavor pairings. Oaky bourbons go well with dark chocolates or charcuterie. Lighter bourbons pair with citrus desserts or light appetizers. Try smoked meats, cheeses, nuts, and fruits for balanced flavors. Encourage guests to discover their own favorites.
Sipping in Style: Elegant Plastic Party Cups
When hosting a Bourbon Day party, selecting the perfect drinkware is crucial. It enhances the overall look and feel of the event while improving the drinking experience for guests. The right drinkware highlights Bourbon's color, aroma, and texture, elevating its enjoyment. While traditional glassware is common, elegant plastic party cups provide a practical and stylish alternative that impresses guests without sacrificing convenience or safety.
Benefits of Using Plastic Drinkware
Disposable drinkware offers numerous benefits for your Bourbon Day party. They add sophistication and create a refined atmosphere. Unlike fragile glassware, plastic cups are shatterproof, reducing accidents. They are also lightweight and comfortable to hold. Plastic cups are versatile, with various designs to match your theme or décor. They emulate the look and feel of traditional glassware, providing a stylish and durable experience for your guests.
Recommendations for Stylish and Durable Plastic Party Cups
When choosing plastic party cups for your Bourbon Day celebration, prioritize quality and aesthetics. Check out Smarty Had A Party online store for high-quality cups made from BPA-free and food-safe plastics. Opt for cups with thick walls and sturdy construction to mimic the weight and feel of glass. Choose clear or translucent cups that showcase the Bourbon's colors for elegance. You can also explore options with intricate designs or textures, such as faceted patterns or metallic accents, for a sophisticated appearance.
Complementary Disposable Party Supplies
When hosting a Bourbon Day party, ensure the cohesiveness of your party supplies. This creates a visually appealing and coordinated atmosphere, enhancing the guest experience and showcasing your commitment to a stylish event.
Suggestions for Complementary Disposable Party Supplies
Plates and Utensils: 

Opt for 

elegant plastic plates or eco-friendly disposable plates

 and 

disposable utensils

 that match your party's color scheme or theme. Look for options with metallic or wood-like finishes to add a touch of sophistication.

Tablecloths and Napkins: 

Choose 

disposable tablecloths

 and 

napkins

 

that complement your party's overall color palette or theme. Consider selecting materials with subtle textures or patterns to add visual interest to your table settings.

Drink Stirrers and Straws: 

Provide disposable drink stirrers and straws that align with your party's aesthetic. 

Coasters:

 Place

 

disposable coasters

 on tables and serving areas to protect surfaces from condensation and spills. Choose designs that reflect the bourbon theme or classic and elegant options that add a touch of sophistication.

Decorations: 

Select disposable decorations, such as banners, balloons, and centerpieces, that enhance the overall theme or ambiance of your Bourbon Day party. Consider incorporating bourbon-related motifs, vintage-inspired accents, or rustic elements to create a cohesive and visually pleasing atmosphere.
Engaging Activities and Entertainment
Bourbon-Tasting Games and Challenges 
Elevate your Bourbon Day party with engaging bourbon-tasting games. Organize a blind tasting competition, challenging guests to identify different bourbons based on taste. Provide scorecards and tasting notes for guidance. Host a bourbon cocktail mix-off, allowing guests to showcase their mixology skills. Award prizes to winners, fostering friendly competition and adding excitement to the party.
Interactive Bourbon-Themed Activities for Guests
Offer interactive activities to immerse guests in the world of Bourbon. Set up a DIY bourbon barrel aging station with small barrels and aging kits. Provide tasting notes and guidance for custom-aged Bourbon. Organize a bourbon-infused cooking or baking demo with recipes featuring Bourbon as a key ingredient. Guests can learn culinary skills and explore unique bourbon-inspired flavors.
Incorporating Bourbon History and Trivia
Add an educational and entertaining element to your Bourbon Day party with bourbon history and trivia. Create trivia cards or host a quiz about bourbon facts. Display informative posters or artwork on Bourbon's history. Encourage conversations among guests about their favorite brands and distilleries. Share knowledge and stories to foster appreciation and create an engaging atmosphere.
Food Pairings and Bourbon-inspired Snacks
Bourbon Snack and Pairing Ideas:
Bourbon-Glazed Meatballs: Succulent meatballs coated in a rich bourbon sauce.

Bourbon-Spiced Nuts: Crunchy nuts with a caramelized bourbon-infused coating.

Bourbon Bacon Wrapped Shrimp: Savory shrimp bites wrapped in bacon with a bourbon glaze.
Pairing with Different Cuisines:
Southern Comfort: Bourbon-glazed ribs, butter cornbread, and bourbon-infused sweet potato casserole.

Gourmet Cheese and Charcuterie: Artisanal cheeses and cured meats paired with bourbons of different profiles.

Chocolate Delights: Bourbon-infused chocolate truffles, cherries, and mousse.
Bourbon-Themed Desserts:
Bourbon Pecan Pie: Classic pecan pie with a splash of Bourbon for added warmth.

Bourbon Bread Pudding: Luscious bread pudding infused with Bourbon, raisins, or chocolate chips and topped with bourbon caramel sauce.

Bourbon-infused Ice Cream: Homemade ice cream flavored with vanilla, caramel, or chocolate and infused with Bourbon.
Responsible Bourbon Consumption
Promoting Responsible Drinking at Your Party:
Designated bartender: Assign a responsible person to serve drinks and monitor alcohol consumption.

Encourage pacing and moderation: Remind guests to savor their Bourbon and drink responsibly.

Provide water and non-alcoholic options: Offer plenty of water and mocktails to keep guests hydrated and provide alternatives.
Providing Non-Alcoholic Options:
Mocktails: Create flavorful mocktails with similar profiles to bourbon cocktails.

Crafted Infusions: Offer refreshing infused water stations with various fruit and herb combinations.

Specialty Soft Drinks: Curate a selection of gourmet sodas or flavored sparkling water.
Arranging Safe Transportation:
Encourage designated drivers or ride-sharing services: Remind guests to plan for safe transportation.

Arrange accommodations: Offer a place to stay for guests who prefer not to drive.

Share local transportation options: Provide public transit, taxis, and shuttle information.
Cheers to hosting the ultimate Bourbon Day party, where sippin' and celebratin' go hand in hand!