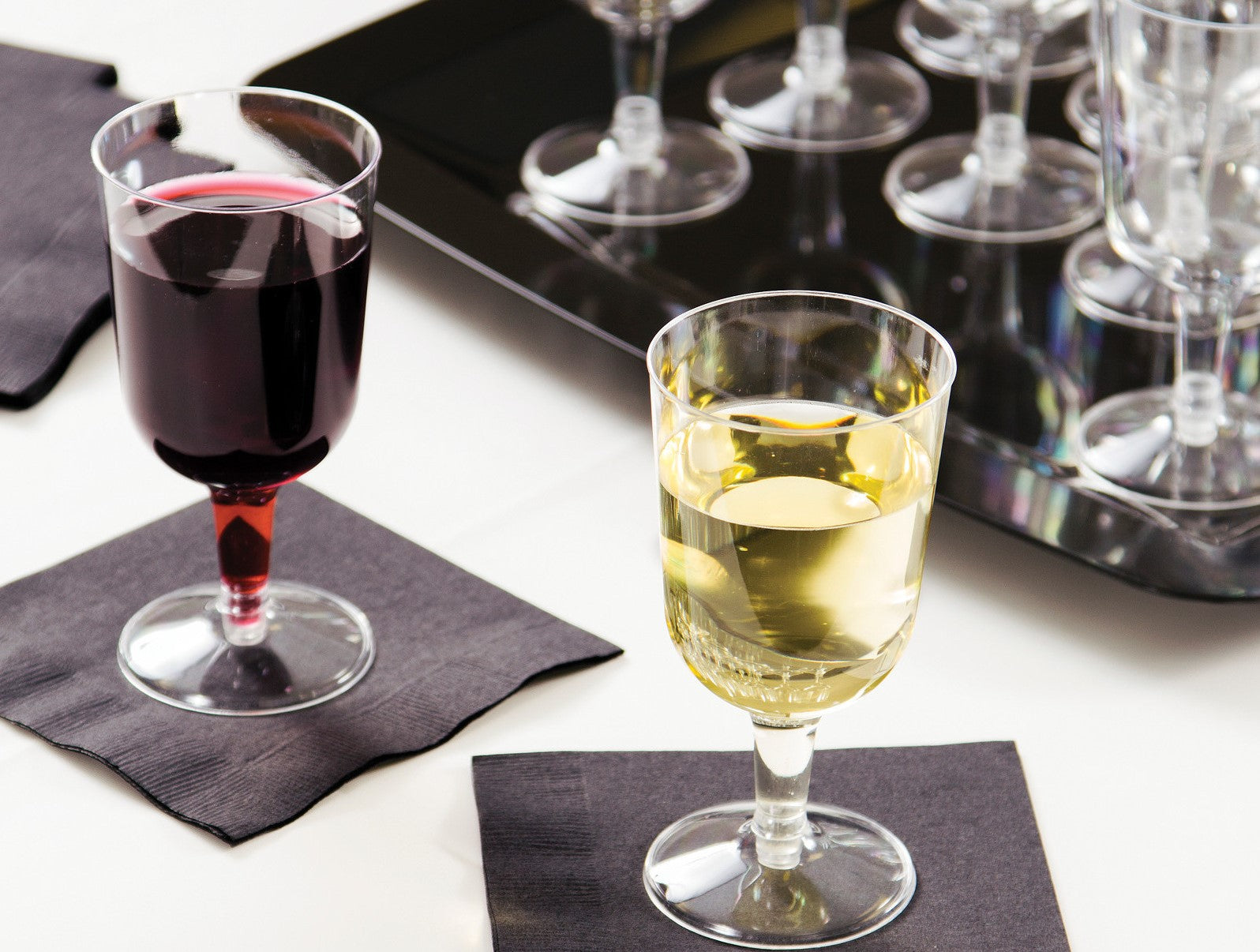 Red & White Wine Food Pairings
One of the most challenging things to do with wine is to pair it with your food, and two reasons make it challenging - one, you want to make sure that you put your wine with the right food, so they accent and complement each other. But, the other part is that food can sometimes get in the way of enjoyment when you are a wine lover.
However, you need to understand that anything can technically pair with anything - it may not compliment the food, or it may not accent each other, but it depends if you are a foody or a wine guy.
If you are a person who doesn't know about food and the intricate nature of the wine and how it interacts with your food on the table, then don't put too much pressure on yourself, and don't try to overthink it. Let's help you find the best combination of wine and food for your next party. 
Basic Rules of Pairing Food with Wine
The best way to pair the food with the wine is to find what pairs with the white wine and what pairs with the red wine. 
To make it easier for you to understand, let's assume you have got the white wine and you are going to have it for the remainder of your meal. The best way to pair it with the food is to have light food ingredients in your meal that wouldn't make your stomach feel heavier after having it. 
Dishes like salad, pasta, and chicken with a bit of a spicy taste can go pretty easily with most white wines. 
Moreover, there are certain elements of wine like sugar, acid, and tannins. And there are also flavor components of food like fat acids, salt, sweetness, bitterness, and texture. When you think about pairing, you need to think about how these elements are going to work together. 
Choose a Wine that You like
Take one of the most important notes when it comes to pairing wine with food, choose a wine that you like the most, which can go smoothly with the food you will be having at the party. For instance, if you don't like red wine, then stick to what you like and enjoy the food with.
So, if you like something paired with a food item that probably doesn't go well with it and the table next to you is looking at you with some kind of strange look, then don't be worried about it and enjoy yourself.
Balance Out the Flavors
There's no good of pairing the wine with the food if their taste isn't balanced. According to the general rule of pairing, wine shouldn't dominate your food taste, and the same goes for the food. Such as red wine with grilled fish creates a great combo. 
So, be selective with food and wine's taste to balance out their flavors to make them complement each other's taste and enhance your meal experience.
Focus on Pairing with the Main Dish
When you pair your food with wine, consider the main ingredient of your meal and try to pair your wine with it. Look for the prominent element in your meal: it can be seasonings and sauces.
For instance, if you are going to have a chicken grilled in sauce with mushrooms, say yes to the white wine as it makes the best combination. The chicken grilled with the creamy texture of sauces is a favorite when taken with red wine.
Acid Needs Acid
As a host, you may want to be a master of pairing food with wine so you can make a great impression on your guests. Consider this trick and take it as a note for your next party - always remember acid needs acid. 
Meaning, any food that has a high acidic level - something you want to squeeze a lemon on to. For such meals, consider pairing with light citrusy acidic white wine.
Similarly, If you are having a dish like chicken piccata, pasta with tomato sauce, or a roasted fish with citrus, it will pair with a bright citrusy, pinot grigio, or sauvignon blanc. It will be a zap of fresh lemon in your dish. 
Tannis Needs Fat
If you are having dishes at your party that has higher fat ingredients involved, like a marbled ribeye steak, braised duck, or grilled sausages, you need to look for a wine with a textural element that will balance out the main ingredients of the following dishes. 
If you pair these with the bold red wine like a Syrah or Cabernet, the tannins in that red wine will balance out the fat element. So, make sure to have an appropriate wine collection at your party to balance out the food with its elements. 
Have a Collection of Wine Glasses 
Having an appropriate collection of wine is important to pair it with the food. Similarly, having a collection of elegant wine glasses comes under the same umbrella. Having an elegant and fancy collection of wine glasses will complement your personality, the texture, and the taste of the wine.
When you are holding a glass of wine and roaming around at the party space to meet people, you need to have something in your hand that makes your personality stand out. 
We offer a wide variety of plastic wine glasses that come at a fraction of the cost. Get disposable wine glasses and elevate your personality style with the finest quality wine glasses. 
Whether you are throwing a party or running a restaurant, we also offer plastic wine glasses in bulk quantity. Moreover, they are disposable, so you won't need to worry about party clean-up duties as disposable items are supposed to be thrown away after a single-use. 
Heat Needs Sweet
If you are serving a dish that has a little spic then you are going to need a lighter and slightly sweet wine to pair with it. To help you understand in a better way, a good example of it would be a Riesling or Zinfandel.