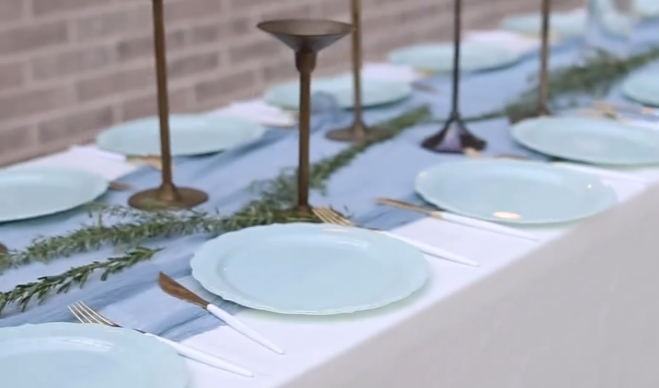 Outdoor Party Inspiration: Captivating Ideas to Elevate Your Next Celebration
Are you ready to take your outdoor parties to the next level? Whether it's a summer soirée, a birthday celebration, or a casual get-together with friends, there's something magical about hosting a party outdoors. The fresh air, natural backdrop, and endless possibilities for creativity make it an unforgettable experience for both hosts and guests.
Inspiring Outdoor Party Ideas for Your Next Spectacular Gathering
In this blog post, we're excited to share a treasure trove of captivating ideas to inspire your next outdoor gathering. So, get ready to transform your outdoor space into a beautiful oasis that will leave your guests in awe. Let the adventure begin!
Planning Tips
Selecting the Perfect Outdoor Venue
Choosing the right venue is crucial for an outdoor party. Consider the size of your guest list and the atmosphere you want to create. Look for venues with amenities like electricity, water, and restrooms. Choose a venue that matches your party theme and style, such as a beachfront or rustic garden.
Weather Considerations and Backup Plans
Plan for unpredictable weather by checking the forecast before your outdoor party. Consider renting a tent or setting up umbrellas for shade in case of rain or extreme heat. Have a backup indoor location ready. Be prepared for different weather scenarios to ensure your guests have a great time.
Creating a Detailed Timeline and Checklist for Smooth Execution
Stay organized and stress-free by creating a detailed timeline and checklist for event planning. Break tasks into manageable steps, assign deadlines and create a day-of timeline. This ensures prioritization and avoids missing essential details.
Lighting Ideas
String Lights: Transforming Your Outdoor Space with Twinkling Lights
String lights are a great way to add charm to your outdoor gathering. You can hang them across your patio, weave them through trees or pergolas, or drape them along fences to create a magical ambiance that will impress your guests upon arrival.
Tall Candlesticks: Adding a Touch of Elegance and Romance
Add tall candlesticks to your outdoor party for an elegant and romantic atmosphere. Choose wrought iron or brass for a timeless and sophisticated look. Place them strategically around your space for a captivating glow that will leave a lasting impression on your guests.
Floating Candles: Creating a Serene and Enchanting Atmosphere
Add floating candles to your outdoor party for a serene and magical ambiance. Watch the flickering flames dance on the water's surface as the sun sets, casting a beautiful glow for a tranquil and enchanting atmosphere.
Greenery and Table Decor
Incorporating Greenery: Bringing Nature's Beauty to Your Party
Adding greenery to your outdoor party is an easy and elegant way to create a natural atmosphere. Use potted plants, floral arrangements, or fresh-cut foliage to decorate your tables and event space. The lushness of greenery will connect your guests to nature and make for a refreshing ambiance.
Utilizing White Plastic Tablecloths: A Versatile and Budget-friendly Option
Consider using white plastic tablecloths for outdoor parties. They're budget-friendly, easy to clean, and provide a clean base for your table design. Invest in high-quality plastic tablecloths that imitate fabric to elevate the look and experiment with different color schemes and table settings.
Enhancing the Tablescape with a Blue Cotton Table Runner
Consider incorporating a blue cotton table runner to add color and visual interest to your tablescape. The cool and serene tones of blue create a refreshing and calming ambiance, perfect for an outdoor gathering. Whether you choose a solid blue or a patterned design, the table runner acts as a focal point, adding depth and dimension to your overall table decor.
Tableware and Utensils
Adding Charm with Vintage Plastic Plates
For a touch of nostalgia and charm, consider using vintage plastic plates. These retro-inspired disposable plates offer a unique, whimsical aesthetic that adds character to your table setting. Look for plates with delicate patterns or scalloped edges to evoke a sense of elegance and vintage appeal. They are lightweight and practical for outdoor use and can be easily coordinated with other blue-themed decor elements.
Choosing Modern Flatware Sets: Elevating Your Table Setting
Gone are the days of plain and ordinary cutlery. Take your outdoor party to the next level by selecting disposable flatware sets with sophistication and style. Look for sleek and minimalist designs with clean lines and contemporary finishes. Matte black, gold, or polished silver are popular choices that effortlessly elevate the visual appeal of your table setting. The modern plastic flatware sets will serve their practical purpose and become an integral part of your party's overall aesthetic, adding a touch of elegance and refinement.
Opting for Elegant Plastic Drinkware: Combining Style and Practicality
While traditional glassware may be elegant, outdoor parties often require a more practical solution. That's where elegant plastic drinkware comes into play. Advancements in material technology have made it possible to find plastic drinkware that replicates the look and feel of real glass while being shatterproof and lightweight. Choose drinkware sets that feature delicate designs or a sophisticated silhouette to add a touch of elegance to your outdoor table setting. With options ranging from stemless wine glasses to crystal-cut champagne flutes, you can find plastic drinkware that suits the type of beverages you'll be serving. 
Menu Ideas
Refreshing Summer Cocktails: Signature Drinks to Impress Your Guests
Serve up refreshing summer cocktails that match your event's theme. Go for tropical favorites like piña coladas for beach parties, or add floral notes with elderflower liqueur for garden gatherings. Add visual appeal with fruit skewers or edible flowers. Don't forget non-alcoholic options like fruit-infused water or mocktails.
Delicious Appetizers and Finger Foods: Easy-to-Eat Treats for Mingling
Offer a variety of delicious bite-sized appetizers like sliders, skewers, and bruschetta with seasonal toppings. Provide dips and spreads with crackers, breadsticks, and fresh veggies. Cheese and charcuterie boards are always a hit. Include vegetarian or vegan options and serve on rustic wooden boards for a visually appealing display.
Mouthwatering Grilled Dishes: Adding a Sizzle to Your Outdoor Gathering
Grill up a delicious meal with burgers, steaks, veggies, and seafood options. Add flavor with sauces and spice rubs. Let guests create their own kebabs. Offer condiments and sides like corn and potato wedges. Enjoy the sizzle and aroma for a satisfying outdoor feast.
Planning an outdoor party opens a world of possibilities for creating a captivating and memorable event. So, go ahead and let your creativity soar as you plan your next outdoor party. Whether it's an intimate gathering or a more significant affair, the captivating ideas and inspiration shared in this blog post will help you create an event that will be etched in the memories of your guests for years to come. Get ready to immerse yourself in the beauty of nature, the warmth of twinkling lights, and the joy of celebrating with loved ones under the open sky. Cheers to your next unforgettable outdoor party!