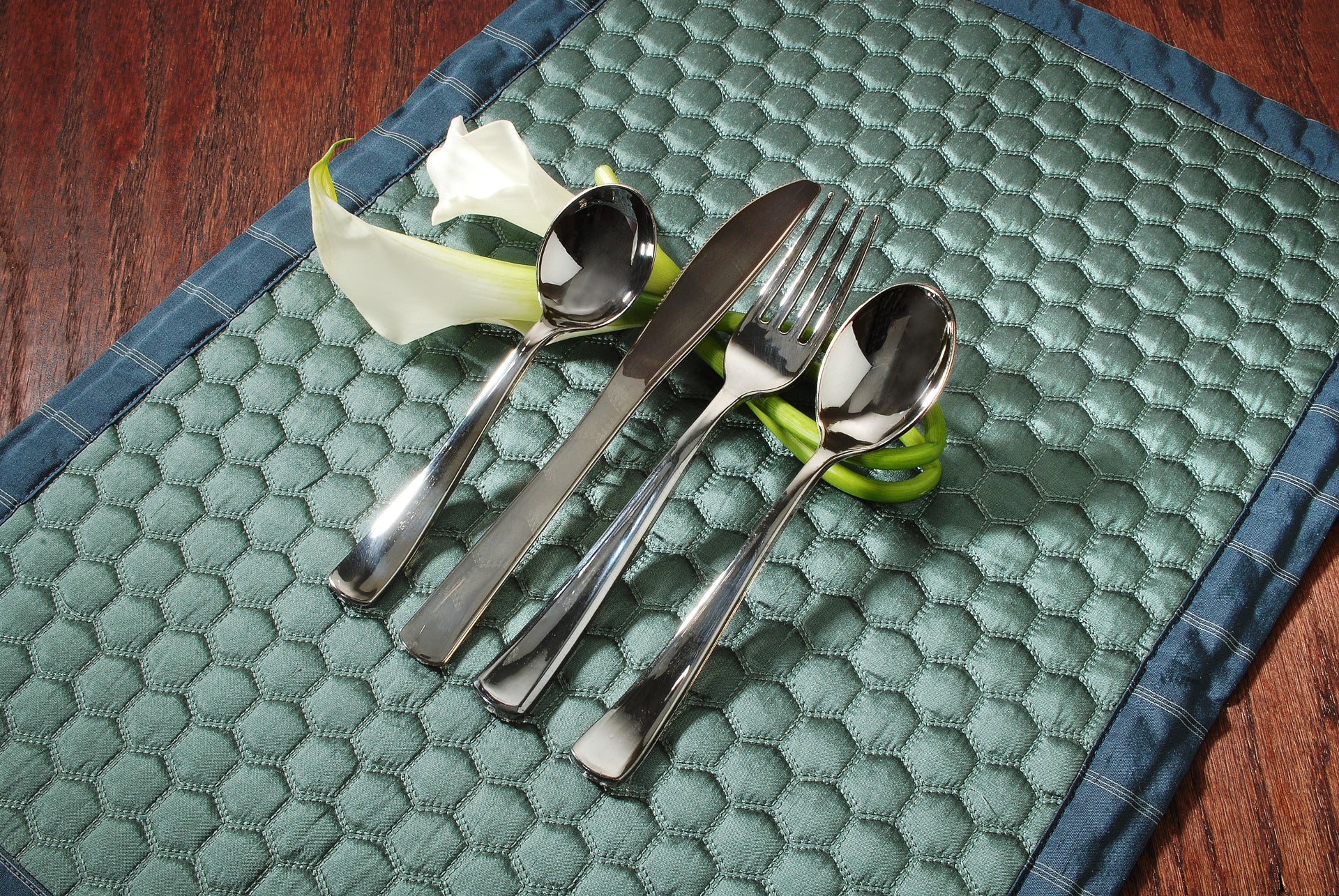 Must-Have Disposable Cutlery for Your Next Party
You might be throwing a party or planning to host a large crowd at your home and don't have enough metal silverware. That's where the disposable cutlery comes in handy and wins all the game cards. 
Whether planning a wedding event, a picnic party, or wanting inexpensive cutlery for your household, disposable cutlery is the best option, but where to buy the best cutlery? And, Is disposable cutlery harmful? 
In this guide, we'll answer all such questions and, of course, will disclose where to buy the most disposable cutlery for your next party. 
Why Choose Disposable Cutlery for Your Next Party? 
Why choose disposable cutlery when there are plenty of other options too? Well, multiple factors make disposable cutlery beneficial over other materials. First, fewer styles, designs, and colors are available in the reusable cutlery variety. 
And, when you are throwing a party with an epic theme, you need matching cutlery that'll coordinate with the event's theme or table. And there's an endless variety of styles, colors, and designs in the disposable cutlery. 
What Are the Benefits of Using Disposable for Your Next Party? 
Here are some reasons you should buy disposable cutlery for your next party. 
Clean Up Like a Breeze
The most annoying thing for the host is cleaning up the after-party mess, be it the dirty dishes, floor, or everything your guests used. You can't eliminate it, but you can reduce it using disposable dishes and plastic cutlery. 
Since disposable flatware is supposed to be discarded after a single use, you won't have to wash or clean it. Instead, you can quickly dispose of them in a trash bag. That's how disposable flatware kills the hassle of cleaning every cutlery piece, e,g—a spoon, fork, etc. 
Budget Friendly 
Another thing that makes disposable cutlery the most convenient option is that it is budget-friendly. To buy the metal silverware, you'll have to pay a hefty amount; of course, there are other party spendings you need to take care of. 
So, disposable cutlery always seems a great option when you are on a budget. It comes at a fraction of the cost compared to metal silverware. However, buying the reusable cutlery option isn't ideal when planning to host a long list of guests.
Is Using Disposable Cutlery Harmful in Any Way? 
When planning to buy disposable cutlery, some scary factors might change your decision. And, no doubt, your concerns will be legit, but there's a little bit of science one should understand when buying disposable cutlery. 
BPA is a harmful plastic material substance primarily used in serving ware manufacturing to provide sturdiness. BPA-free plastic is FDA-approved and sold to consumers, making it relatively safe and harmless. However, BPA-free disposable cutlery sets are also available, which are entirely safe for eating. 
Types of Disposable Cutlery 
There are different types of disposable cutlery. However, we'll divide them into two. One is plastic cutlery, and the other is eco-friendly cutlery sets. Both have their benefits and significance. 
Plastic Cutlery
As mentioned above, the plastic cutlery comes in various colors, designs, and styles, making it quite convenient to find party supplies for any party theme. Plastic cutlery would be the best option to beautify your table if you picked up a party theme with vibrant colors. 
Birch Wood Cutlery
Birch wood cutlery is made up of all-natural wood materials and then molded into the shape of flatware and other serving wares. These types of cutlery are trendy and have significance. 
What makes birch wood cutlery trendy? The wooden texture and the elegance of the eco-friendly flatware. Plus, they are biodegradable and compostable. The after-product of compostable is beneficial for nurturing the soil that'll translate into the growth of the plantation. 
So, if you are a person who loves to grow flowers in the garden, eco-friendly flatware can be beneficial for your kitchen gardening. 
Bamboo
Bamboo is also a biodegradable and compostable material. It's similar to the palm leaf but made with bamboo material, making it relatively sturdy and durable. However, bamboo cutlery sets are also relatively expensive compared to the other options in the market. 
How Much Disposable Cutlery Should I Buy for the Party? 
When planning to buy disposable cutlery, determining how many disposable silverware sets you should buy is the most challenging task. Unfortunately, however, there is yet to be a definite number to buy disposable cutlery since no one knows how much will be used by each guest. 
But you can buy the approximate cutlery set for your next party or simply use a formula we've found. So whether you plan a buffet dinner or a sit-down dinner party, buy 2 forks, 2 knives, and 2 salad/appetizer forks for each guest. 
However, to be on the safe side, you can buy extra flatware sets if someone unexpectedly shows up at the party. For instance, if you need 100 flatware sets per accurate calculation, you should have at least buy 20 extra flatware sets. So if someone loses their spoon or fork, you don't have to face the embarrassment of saying no. 
Where to Buy the Best Disposable Cutlery for Parties? 
The market is flooded with plenty of disposable cutlery options, and finding an authentic and trustworthy brand isn't less than finding your soul mate. However, we have done extensive research for you. 
Smarty Had a Party is an online superstore for disposable serving ware and plastic serving cutlery. We have a wide variety of disposable cutlery sets that come in various colors and styles, be it with matte finishing or a golden shine that looks real; we have every type of fancy and elegant disposable cutlery that you might opt for while throwing a fancy party. 
Get the most elegant and fancy disposable cutlery for your next party at a fraction of the cost. Plus, say goodbye to the hassle of making short trips to buy the cutlery sets each time you're having a party. Instead, the Smarty Had a Party will deliver them to your doorstep.