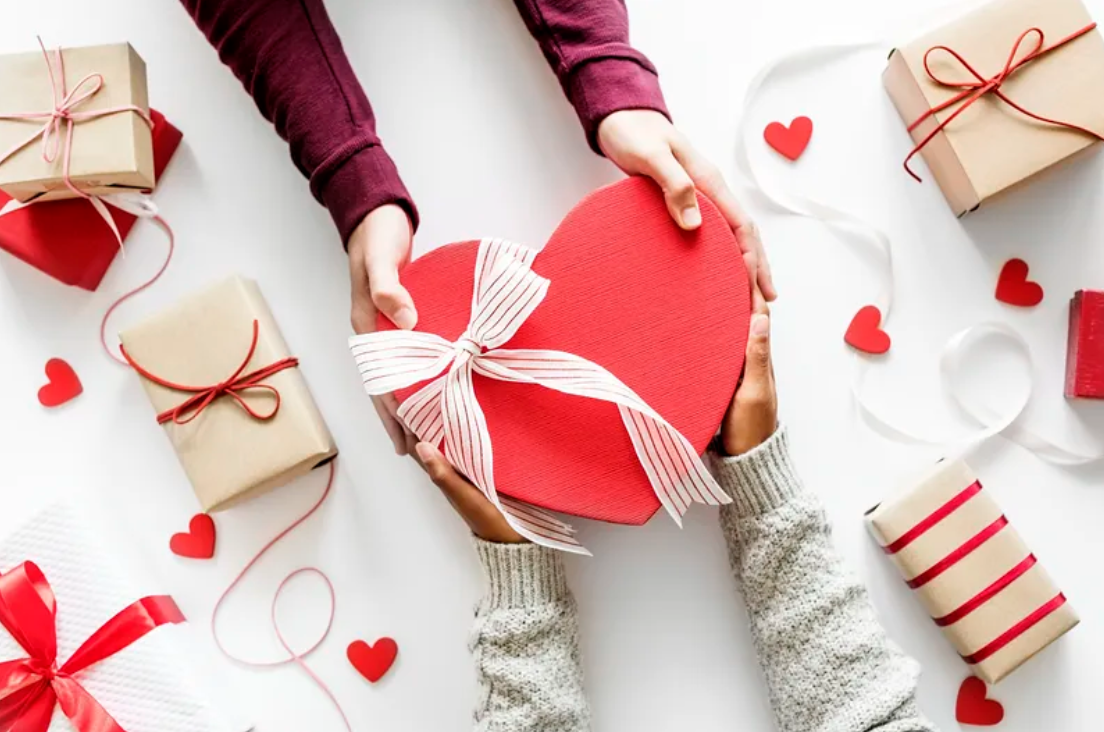 Romantic and Fun Gifts for Valentine's Day
Valentine's Day is a special worldwide occasion to express love and affection towards loved ones. It's a day to celebrate the bond between partners, friends, and family. The day is associated with flowers, chocolates, and gifts that symbolize the love and appreciation shared between two individuals.
Choosing the right gift for your loved one can be challenging, but it is crucial to expressing love and affection. A thoughtful and personal gift shows that you have put time and effort into selecting the perfect present for them.
Valentine's Day is an excellent opportunity to show love and affection through thoughtful and fun gifts. Whether it's a romantic dinner, a kind gesture, or a unique present, the possibilities for finding the perfect gift are endless. So, get ready to express your love and make this Valentine's Day memorable!
Traditional Romantic Gifts 
Flowers 
Flowers are a timeless and classic gift for Valentine's Day. Whether it's a bouquet of red roses, a mixed arrangement of her favorite blooms, or a potted plant to add a pop of color to her home, flowers are a simple and effective way to show love and appreciation. Flowers can also be paired with other gifts, such as chocolates or a handwritten love letter, to create a sweet and memorable gift basket. The downside of flowers is that they are perishable and may not have a long-lasting impact, so consider adding a special touch, such as a personalized vase or a special note that she can keep forever.
Chocolates 
Chocolates are another popular gift option for Valentine's Day. A box of her favorite chocolates or a unique and artisanal chocolate gift box can be a sweet and indulgent treat. Consider personalizing the gift with a special message or wrapping it to make it even more special. The downside of chocolates is that they may not be suitable for everyone, especially those with dietary restrictions or allergies.
Jewelry 
Jewelry is a timeless and romantic gift that is always appreciated. Whether it's a simple pendant necklace, a pair of earrings, or a particular piece representing your relationship, jewelry is a lasting and meaningful gift. Consider personalizing the present with a unique engraving or choosing a piece of jewelry that holds special significance, such as her birthstone or a representation of a special place or moment in your relationship. The downside of jewelry is that it can be expensive, so choosing a piece within your budget is essential.
Romantic Dinner
A romantic dinner can be an excellent way to spend Valentine's Day together. Whether a fancy night out at a restaurant or a cozy dinner at home, this gift is about spending quality time together and showing love and affection. Consider planning a special menu or setting the table with fancy plastic plates, elegant champagne flutes, disposable charger plates, stylish plastic silverware, her favorite flowers, and candles to make the dinner special. 
Fun and Unconventional Gifts
Adventure Experiences 
An adventure experience can add a fun and exciting twist to your Valentine's Day celebration. Consider taking your significant other on a hot air balloon ride, a skydiving experience, or any other activity that excites you. Adventure experiences are a great way to bond and create new memories together, and they can also be unique and unexpected gifts. To make the extra gift special, consider including a romantic picnic or dinner after the experience or a photo or video of the adventure to commemorate the day.
Personalized Items 
Personalized items can be a creative and thoughtful way to show your love and affection on Valentine's Day. For example, consider giving a custom photo book filled with pictures of your special moments together, a set of monogrammed towels, or a cozy blanket to snuggle up with. Personalized items add a personal touch and show that you put thought and effort into the gift. Also, consider personalizing the present with a special message or initials to make it even more special.
Creative DIY Gifts 
DIY gifts can be a fun and inexpensive way to show your love on Valentine's Day. Consider creating love coupons, a memory jar filled with memorable moments and photos, or a personalized playlist or video of your favorite songs and memories together. DIY gifts show that you put time and effort into the gift and can be a creative and unique way to show your love. To make the extra gift special, consider including a handwritten note or a special wrapping, such as a decorated box or a heart-shaped balloon.
Gifts for Long-Distance Relationships 
Valentine's Day can be challenging when you're in a long-distance relationship, but with the right gifts, you can make the distance feel slightly shorter. Here are a few ideas to help you show your love even when you're apart.
Virtual Date Night Kit 
This is an excellent gift for couples looking for a fun way to spend time together while they're apart. You can create a kit with candles, snacks, a movie or game rental, or a bottle of wine. All these items can help you recreate the atmosphere of a date night in the comfort of your home.
Long-Distance Touch Lamp 
This clever gift helps couples feel connected even when they're far apart. The lamp has two parts, one for each partner, and when one person touches the lamp, the other one lights up. It's a small but meaningful way to show that you're thinking about each other.
Personalized Map 
This gift can help you both remember the special moments you've shared. Choose a map of a place that holds special significance for your relationship, such as where you met or had your first date, and mark it with a heart or a message.
Valentine's Day is a time to express love and appreciation for our significant others. When choosing a gift, it's essential to think about what your partner likes and what they would appreciate. The key to making Valentine's Day unique and memorable is through thoughtful gift-giving. Whether you opt for a romantic or fun gift, the most important thing is to put thought and effort into your choice.
So, this Valentine's Day, take the time to choose a gift that will make your significant other feel loved and appreciated. Remember, the thought counts, and your loved one will surely appreciate any gesture made with love and care.
Happy Valentine's Day!