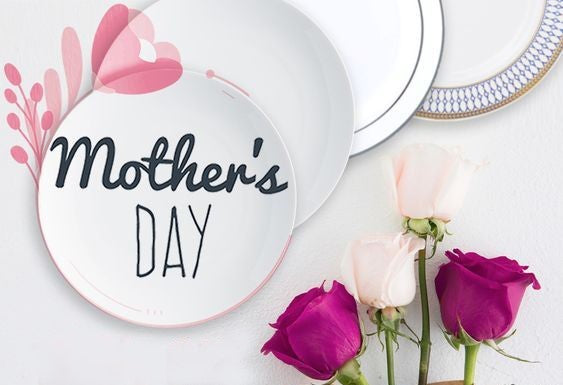 Mother's Day Extravaganza: Tips for Hosting an Unforgettable Party
Mother's Day is a special occasion that calls for celebration, appreciation, and creating lasting memories. What better way to honor the amazing mothers in our lives than by hosting an unforgettable party? Whether for your mother, grandmother, or a group of cherished moms, a well-planned Mother's Day extravaganza can be a heartfelt gesture that leaves a lasting impression.
So, let's dive in and uncover the secrets to hosting a Mother's Day extravaganza that will leave your guests in awe and create beautiful memories cherished by all. Prepare to embark on a journey of celebration, creativity, and joy as we guide you through planning a truly unforgettable party for the extraordinary mothers in your life.
Setting the Stage: Preparing for the Party
Choosing a Suitable Venue
Selecting the right venue is crucial for setting the tone and atmosphere of your Mother's Day extravaganza. First, consider the size of your guest list and the type of party you envision. If you prefer an intimate gathering, hosting the party at your home can create a cozy and personal ambiance. Alternatively, if you're planning a larger celebration, opt for a rented event space, a beautiful outdoor garden, or even a local community center. 
Sending Out Invitations
Once you've secured the venue, it's time to invite your guests in style. Customized invitations can add a touch of elegance and excitement to the event. You can either opt for traditional printed invitations or embrace the convenience of digital invitations, which offer a wide range of customizable designs. Include important details such as the date, time, location, and special instructions or requests. Encourage your guests to RSVP promptly so you can plan accordingly and ensure a seamless experience for everyone.
Planning the Party Theme and Decorations
A well-thought-out theme adds an extra layer of charm and cohesiveness to your Mother's Day party. Consider your mother's preferences, interests, or hobbies when selecting a theme. It could be a garden party with vibrant floral decorations, a vintage-inspired tea party with delicate teacups and pastel hues, or a glamorous evening affair with shimmering accents and elegant décor. 
Selecting a Menu That Suits Different Tastes and Preferences
Food is essential to any successful party, and Mother's Day is no exception. When planning the menu, remember your guests' dietary restrictions and preferences. Offer options that cater to different tastes and preferences, including vegetarian, vegan, and gluten-free dishes. Consider incorporating some of your mother's favorite recipes or dishes with sentimental value. 
Arranging an Elegant Tablescape
The Beauty of Elegant Disposable Plastic Party Supplies
When hosting a memorable Mother's Day party, the tablescape plays a significant role in setting the ambiance and leaving a lasting impression. And what better way to achieve a sophisticated and stylish look than by incorporating elegant disposable plastic party supplies? These modern options offer a range of advantages that make them perfect for creating a stunning table setting.
Advantages of Using Disposable Plastic Party Supplies
Disposable plastic party supplies have come a long way regarding quality, design, and sustainability. They offer several benefits that make them practical and convenient for your Mother's Day extravaganza. Firstly, their disposable design means you can spend more time enjoying the party and less worrying about cleanup. After the celebration, simply gather and dispose of the used items, saving you from the hassle of washing dishes.
Additionally, disposable plastic party supplies are lightweight and easy to transport, making them ideal for indoor and outdoor parties. They are also shatterproof, so you can confidently showcase delicate glassware or intricate dinnerware without worrying about accidents or breakage.
Exploring a Variety of Plastic Dinnerware Options
When creating a beautiful tablescape, choosing the right dinnerware is essential. Elegant disposable plastic dinnerware options offer various styles, colors, and designs to suit any theme or aesthetic preference. From classic white and clear options to trendy metallic finishes or intricate patterns, there is something to cater to every taste.
Consider the overall ambiance you want to create and select dinner plates, salad plates, and bowls that complement the theme and color scheme. Whether you prefer a traditional look or a contemporary twist, there are elegant disposable plastic dinnerware options available that will impress your guests and elevate your table setting.
Showcasing Stylish Plastic Drinkware Choices
Elevate your beverage service by opting for stylish plastic drinkware. Disposable plastic cups and stemware come in various shapes and sizes, allowing you to serve multiple beverages sophisticatedly. Whether it's champagne flutes for toasting, wine glasses for pairing with the meal, or tumblers for refreshing cocktails, there are elegant options to suit every drink choice.
Choose drinkware that not only looks elegant but also feels comfortable to hold. Consider selecting options with a sturdy base and a delicate rim that mimics the feel of traditional glassware. Your guests will appreciate the attention to detail and the seamless integration of style and convenience.
Choosing Elegant Plastic Flatware That Enhances the Table Setting
Flatware adds a touch of elegance and refinement to any table. Consider the design, color, and finish when selecting elegant disposable plastic flatware. Look for options that resemble real silverware in terms of shape and detailing. From sleek and modern styles to intricate and ornate designs, you can find disposable plastic flatware that complements your desired aesthetic.
Consider coordinating the color of the flatware with the rest of your table decor. Metallic finishes such as gold or silver can add a luxurious touch, while classic black or white options create a timeless and sophisticated look.
Highlighting the Benefits of Using Disposable Plastic Servingware
To complete your Mother's Day extravaganza table setting, remember to include elegant disposable plastic serving ware. Serving platters, bowls, and utensils made from high-quality plastic can elevate your presentation and make serving food a breeze. Look for options that are durable, heat-resistant, and designed elegantly.
Disposable plastic serving ware lets you showcase your culinary creations with style and finesse without worrying about washing and storage. It also offers practical advantages such as lightweight and easy handling, allowing you to arrange and serve the dishes to your guests effortlessly.
Enhancing the Atmosphere with Thoughtful Details
Incorporating Beautiful Floral Arrangements
Flowers have always symbolized love and appreciation, making them perfect for your Mother's Day extravaganza. Incorporate beautiful floral arrangements throughout the party space to add a touch of elegance and natural beauty. Select flowers with special meaning for your mother, or choose a mix of her favorite blooms. From a stunning centerpiece on the dining table to smaller arrangements on side tables or mantels, flowers infuse your celebration with color, fragrance, and a sense of celebration.
Utilizing Elegant Table Linens and Napkins
Elevate your table setting by incorporating elegant table linens and disposable paper napkins. Opt for colors that complement your overall theme or classic neutrals like white or ivory for a timeless appeal. Whether you prefer tablecloth drapes gracefully or table runners that add style, these elements will provide a foundation for your elegant disposable plastic party supplies and enhance the overall aesthetic.
Adding Personal Touches and Customizations
Infuse your Mother's Day extravaganza with personal touches and customizations that celebrate the unique bond between mothers and their loved ones. Create place cards with personalized messages for each guest, or include small tokens of appreciation at their seat. Incorporate photographs, meaningful quotes, or sentimental items that reflect the cherished memories and experiences shared with the mothers being celebrated. These personal touches create a warm, intimate atmosphere, making guests feel valued and loved.
Incorporating Ambient Lighting and Music
Lighting and music are essential elements that can significantly influence the atmosphere of your party. Set the mood with soft and warm ambient lighting, such as candles, string lights, or dimmed overhead fixtures. The gentle glow will create a cozy and intimate ambiance, perfect for conversations and heartfelt moments.
Select a playlist that resonates with your mother's taste or includes songs that hold sentimental value. Soft background music can add an extra layer of elegance and relaxation to the event. Consider instrumental melodies, classic ballads, or even a mix of soothing tunes to create an enjoyable auditory experience for your guests.
Ensuring a Smooth and Successful Party
Making a Checklist and Timeline for the Event
To ensure a smooth and organized Mother's Day extravaganza, it's essential to create a checklist and timeline for the event. Start by listing all the tasks that must be completed, such as shopping for party supplies, preparing the menu, and setting up the decorations. Then, break down each task into smaller, manageable steps and assign deadlines to ensure everything is completed on time.
Coordinating with Vendors or Helpers, if Necessary
If you're hosting a larger Mother's Day extravaganza or require additional assistance, it's essential to coordinate with vendors or helpers in advance. Contact caterers, rental companies, or other service providers to confirm arrangements and finalize details. Ensure clear communication regarding delivery times, setup requirements, and special requests.
Setting Up and Organizing the Party Space Efficiently
Efficiently setting up and organizing the party space is crucial for creating a seamless flow and ensuring that guests can navigate the area comfortably. Before the event, plan the layout of the tables, seating areas, and activity stations to optimize the use of space. Consider the flow of foot traffic, ensuring no obstructions or bottlenecks exist.
Set up the tables with the elegant disposable plastic party supplies you've selected, arranging them aesthetically pleasing. Ensure that necessary items like napkins, condiments, and utensils are easily accessible to guests. 
Being Prepared for Any Unexpected Situations
Even with meticulous planning, there's always a possibility of unexpected situations arising during the Mother's Day extravaganza. To handle such situations smoothly, it's essential to be prepared. Have a contingency plan for unforeseen circumstances like inclement weather, power outages, or last-minute changes in the guest list.