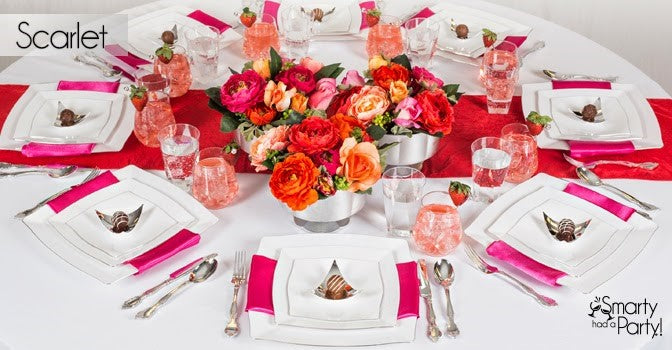 How to Throw the Greatest "Welcome Summer" Party?
The Month of June marks the official start of summer. Kids get vacations from school after a tiring year, and adults want to welcome the party season with great enthusiasm. So it is the perfect time to throw a party. So give everyone a reason to cheer up through a "Welcome Summer" party this summer.
Your kids would love an entertaining welcome summer party with their friends with good food, refreshing drinks, fun games to play, and a lot of ice cream. Even the adults too!
There's one tiny problem - you don't wanna throw a boring welcome summer party. And in that case, you must be wondering how you will make it perfect. Well, there is no need to worry as we are here to tell you exactly that.
Follow these steps and take inspiration from the ideas so you can throw an epic welcome summer party.
Plan First
An event can never be great if it's not well planned. Planning is the first step of throwing a party and must be well thought out. Take a paper and a pen and carefully write about how you want your event to go.
Start with a list of people you wanna invite following the theme or dress code (if you are going to set one), location, entrance, menu, games, and a purchase list.
Theme
"Welcome Summer" itself is a theme, but you can have other themes in your welcome summer party. For instance, you can consider a watermelon, tropical, ice cream sundae, cocktail, or Hawaiian beach theme.
You can set a dress code per the theme, such as red and green for a watermelon theme and Hawaiian Lei for a Luau theme.
Location
Summer parties look great when thrown outdoors. So we would suggest you take your welcome summer party outdoors. Maybe somewhere near the beach or in your backyard. Talk about a welcome summer pool party - it is the greatest.
Entrance
Research says your guests clearly remember the start and end of your party and make a perception of the entire event based on just that. So plan how you are going to make this part memorable. No, you don't need to set up a decorated gate or a balloon arch for it.
You can make the entrance memorable by giving your guests a Lei as they arrive and greeting them with energy; it's that simple.
Snacks
Keep your welcome summer party menu simple. Finger foods are an excellent option for an outdoor party. You can serve pizza bites, garlic potato wedges, guacamole, pasta salad, chicken tenders, beef kebabs, potato pinwheels, cowboy caviar, mushroom galette, or quesadilla.
Drinks
This is the best part because everyone will be waiting for a chilled drink at the party. Set up a mini drink station and serve a variety of drinks. If you are having a large number of guests, fill up a drink dispenser with lemonade or mint margarita and place it at the table.
Put fancy plastic stemware by the dispenser because that's a must. Your tableware impacts the table, so be careful when purchasing plastic wine glasses. Bulk can be bought from here to serve a crowd. These disposable plastic wine glasses are a must for your drink station because of their style and design.
We would like to suggest you buy disposable wine glasses, so you don't need to carry them back home.
Desserts
Serve dessert shooters in mini cups and make your guests feel fulfilled after the snacks.
Make Welcome Summer Banners
You don't really need to decorate the place very elaborately. Instead, craft a banner and write "Let's Give a 'Warm' Welcome to Summers" or "Oh hi Sun" on it. You can also make a balloon garland.
Get linen pennants from a dollar store; they cost less than 5 dollars. Write letters on the pennants and attach them to a string using glue.
Take Your Party to Pool
As we said before, pool summer parties are the best. You just can't go wrong with them. Fill the pool with rubber ducks and balloons and dive right in. Plus, there are a lot of games to play in the pool, making it a lot more entertaining.
Make your welcome summer pool party great by setting comfortable chairs by the poolside and decorating it with balloons and hanging lights.
Build an Ice Cream Station
The first thing we want at an outdoor summer party is ice cream. They are just everyone's favorite. Like the drinks station, you can build your little ice cream station. An ice cream trolley or cart will work just fine.
There are so many flavors of ice cream and popsicles that you can serve on your ice cream station. Popsicles are the easiest to make at home using just a few ingredients. Put different toppings in separate bowls.
Make a Smoothie Bar
If an ice cream bar doesn't suit you, set up a smoothie bar instead. It's perfect when you have kids attending the party. It will be an ideal choice if you choose to throw the party in your backyard.
Entertain with Games
There are so many ways you can entertain your guests, and games are one of those. A summer party without games and activities feels so dull. You can play Hula Hoop, Pictionary, popcorn dancing, three-legged, frog, or lemon, and spoon races.
Pool party games include a water fight (just bring a water gun with you), water race, sponge water bombs, and ring toss.
You can also play the 'slap the head' game that was very popular on Tiktok recently.
Surprise Your Kids with Gift Baskets
Kids love surprises! Make mini gift baskets for the kids; believe us, they would love them. You can fill the baskets with dollar store toys or craft supplies. Make it cute by wrapping it in plastic paper and tying it with a colored ribbon.
Mason jars are an alternative to baskets. Fill mason jars with colored pencils and give them to the kids as party favors.