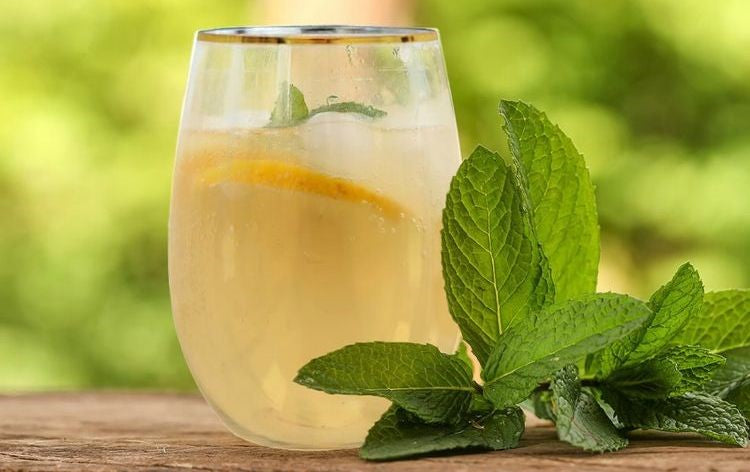 How to Throw a Lovely Lemonade Party
"When life gives you lemons, make lemonade"!
With the summer's most popular refresher and a gathering to go with it, Welcome the season! For a summer or spring birthday, what's better than rejoicing with fresh lemonades in disposable tumblers?
Nothing is more cooling on a warm summer afternoon than a glass of ice-cold freshly squeezed lemons!
A lemonade-themed party is an excellent way to enjoy yourself while keeping costs down.
A lemonade-themed party is easy to plan and is unquestionably a fantastic choice for an outdoor event in a park or your backyard. 
Picking ideas for a lemonade party for your party initially appears simple. Just get all the yellow stuff, right? However, many other innovative and enjoyable ways to use this colorful theme to add even more special touches to your event.
Our Lemonade Bundle Package includes everything you need to host a spring and summertime lemonade party.
Begin With Styling Your Tablescape In The Best Way Possible!
Spruce up your food with a bright and unique table runner and creative centerpieces. Extra lemons can be purchased and piled in plastic drinkware or disposable stemware. 
Use a simple fruit and leaf garland to complement the lime table linens or napkins. You can get adorable tableware with a lemon motif from a nearby shop if you keep an eye out for it. The place setting is nicely finished with a simple fake or actual lemon in disposable plastic cups.
Table settings never get completed without some beautiful drinkware glasses. So whether filling your lemonade bar or arranging your dinner table, our plastic drinking glasses are a handy substitution for your regular drinkware.
You can even discover plastic wine glasses with lids in our extensive range, which includes a variety of hues, textures, and designs.
Foods To Serve!
Fresh, Hygienic, Light, and Delicious food is the ideal party fare as you prefer that your guests feel energetic rather than lethargic from a heavy lunch or dinner. For your party, we've put together some healthy yet tasty dishes.
Mint Lemonade: This massive party drink combines sugary lemonade with fresh mint leaves. It is a lovely and delightful drink for your party. All you need is Mint, Water, Ice cubes, and Liquid sugar.
Lemon Cheeseballs: It's your appetizer if you want something basic yet exquisite. A tasty party appetizer made from cream cheese, goat cheese, lime juice, and fresh mint is ideal for munching on while socializing.
 Lemon Cake Cookies: Since the basis dough for these simple lemon cake mix cookies is the same, you can make more sweets with little work. Ingredients include eggs, melted butter, lemon juice, cake mix (lemon-flavored), and ground cloves.
Butter Lemon Shrimp: It's a delicious, perfect meal that is filling and light, making it ideal for adult parties. You can get it ready in less than twenty minutes! Ingredients include garlic, butter, lemon juice, frozen shrimp, parsley flakes, pepper, and salt.
Lemon Pasta Salad: It's a vibrant, flavorful cold spaghetti dish that is perfect for summer dinners or as an essential side dish. You can add cheese, nuts, red onion, and sliced tomato as toppings.
Lemonade Party Décor
There are lots of lovely and innovative decor ideas that you may use to impress your family and friends. Here are just a few of our top suggestions for the party decor: 
1. Stunning Artificial Lemon Branches
Make a gorgeous centerpiece by collecting some fake lemon flowers or branches. These would look stunning as a large centerpiece burst out of a white vase. However, they would also be lovely if they were divided into tiny centerpieces with white flowers.
2. Pretty Lemon Garlands
A quick and easy method to add lots of color and texture to your decor is to make a grapevine garland out of lemons, raspberries, branches, and leaves. You may wrap it among party plates on a food table, use it as a table runner, or cover a backdrop with it. 
3. Gorgeous Yellow Table Skirt
A flowy yellow tablecloth always draws attention. Just make sure to get a tablecloth that is perfect for your table's size. 
The ribbons that are included with table skirts are a terrible idea. Instead, fasten the table skirt with several tiny safety pins to give it a neat look.
4. Drinking Straws
Paper straws, which include small lemons, are gorgeous. Moreover, they aren't merely for your cocktail parties. You can also use them as balloon sticks, candy buffets, cake pops, and other things.
Vibrant and Unique Party Favors!
It's not necessary for party treats to be costly to be remarkable. The most vital factor is that you have a small gift to express your gratitude to your guests for attending and to aid in their memory of a special moment that will be remembered for years.
Here are some quick suggestions for sweet favors with a lemonade theme:
● Yellow Hair Tie Accessories
Lemonade-themed hair ties aren't the ones from the dollar store!
Have some handmade favors which are thoughtful and handy, each featuring original watercolor artwork.
● Bath Bombs Featuring Shape of Lemons
Bringing lemon-shaped beauty products at home will delight friends and family. As a pleasant surprise, you can even select your preferred fragrance for them.
● Lemonade Crate Boxes
Party Favor Bags, shaped to resemble a crate full of lemons, can be filled with candy or other small treats and left out for your guests to take as they want.
Fun Party Games
When you have guests who have never interacted before, adding games to your party is a fun way to bring them together. You can plan various games with a lemonade theme, including solo and group activities.
With our lemonade party ideas, now you're good to go! Cold drinks, delicious snacks, and great conversations will make friends happy. So let's toast to a fantastic day!