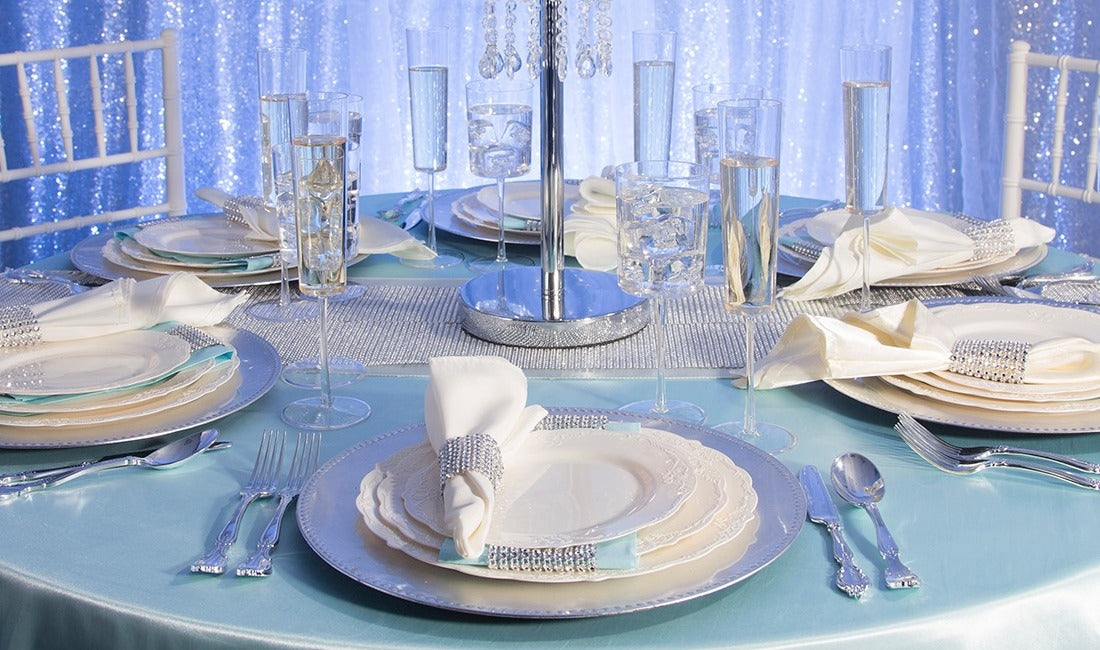 How to Plan a Wedding: Step by Step
You must be so excited to marry your favorite person in the world. But the pressure to plan your wedding increases as the date comes closer. Understandably, you want your wedding to be just picture-perfect. However, it would help if you did not let anything overwhelm, stress, or pressurize you.
Planning a wedding is not that difficult, to be honest. It's as simple as organizing a party minus the fact that you're getting married to your better half.
There are a few things that hurdle in your way of planning a perfect wedding. That includes budget, expectations, and stress. But, if you know how to tackle these three things, nothing can stop you from planning a perfect wedding party.
We have put together the entire wedding planning into five steps. Yes, five simple steps, so you don't have to follow a long list of complicated steps.
Write Down the First Steps/the Essentials
Take a paper and pen and write a few things down. Then, answer all your where, how, what, and when questions. Like how many people do I want to invite? Or where am I going to host the wedding? Indoors or outdoors? What should be the budget? And when will the wedding happen?
All these are a must for your wedding. You cannot have your wedding without deciding on one of these.
Budget
Deciding on your budget can be the most daunting task. You can't just make a budget list and get done with it. You will have to call the venue, caterers, photographers, and planners and make amendments occasionally. So budgeting should be the step you give your most time.
First of all, write your overall budget on paper. Make a spreadsheet and write every single expense of your wedding. If you don't divide your budget for each area of your wedding, trust us, it will result in complete failure. See where you can save and spend on something important. If you cross the budget limit, reconsider the spreadsheet and omit the unnecessary items from the list.
There are a few websites that offer free online wedding budget predictors. You can take a quiz there to get an idea of how much you will spend.
Guest Count
Write down the names of people you want to invite to your wedding. That way, it will become easier for you to make a budget and not forget anyone.
While you are writing the names of the guests, highlight the names of groomsmen and bridesmaids. Also, place orders for the invitation cards.
Venue
Location is yet another crucial aspect of your wedding planning. It decides the whole vibe and aesthetic of your wedding. So first, determine where your wedding will happen - indoors or outdoors. Then search for venues, and when you like one, call them.
Ask your venue questions about their capacity around your wedding date, outdoor and indoor wedding options, sound restrictions, hiring flexibilities, any packages, closing time, parking facilities, and whether or not they will provide tables and chairs. Of course, asking such questions beforehand is always better, so nothing upsets you on the wedding day.
We suggest you choose a location nearby, so your caterers and coordinators don't have to travel too far.
Date
You may get upset with this one. Most often, couples have a set date in mind that is special to them for several reasons. But sometimes, that doesn't match with the venue.
If you haven't booked a venue yet, call them now. Ask if it is available on your preferred date or not. If not, then don't be upset. Remember, you don't want anything to stress you out.
Also, you don't need to book a venue if you want your wedding on a specific day. Instead, you can host your wedding in a public garden or backyard.
Hire or Not Hire
There are a few steps that often require hiring a professional. First, it's always better to hire a professional to get things done, but it's okay if you don't want to spend money on hiring.
That includes hiring a photographer, caterer, wedding coordinator, DJ, tables, chairs, and food and beverages.
If you have a friend or a cousin willing to do photography for you for free or for lesser charges, then go for it. But if not, then you don't want to get this job done by an amateur.
Don't hire a DJ if budget is your concern. Instead, play your favorite playlist on auto-play, and all the songs will play automatically.
Rent tables and chairs for a day. If you hire a catering service, you might get an additional benefit, i.e., having tables and chairs. However, that's not the case with all caterers.
If you are not hiring a caterer, you will need to buy elegant disposable dinnerware for the wedding. You might think disposable dinnerware for weddings is expensive and not that durable, but with Smarty, that is not the case.
Our disposable wedding dinnerware sets are a class apart. With premium quality plastic dinnerware for weddings, they are the couples' favorite choice.
Now you know where to buy top-quality, inexpensive, and exquisite plastic dinnerware sets for weddings.
Offer a variety of meal and drink options on the menu. Be thoughtful about the wedding cake as there are so many different types.
Decorate
It's time to turn your Pinterest boards into a reality that we know you've saved for years. Of course, you are free to use whatever color combination you want. You can use pastel colors, bright and bold colors, or a combo of light and dark colors. But, of course, hiring a professional to do this job is always better.
Purchase the Attire and the Wedding Gift
You want to look the best at your wedding - you deserve to! So buy that fancy, magical dress you've always wanted for your wedding. Even if that means you have to cut some unnecessary expenses.
If you are tight on budget, you can rent the wedding dress at lower prices.
While you get the dress for yourself, don't forget to purchase a wedding gift for your partner.
Work on the Details of the Day
Be prepared for the actual day of your wedding. Work on the details of your ceremony and divide the tasks among the organizers. Tell them what you want them to do at the event.
You've outdone yourself! Now sit back, relax, and enjoy your wedding fully.