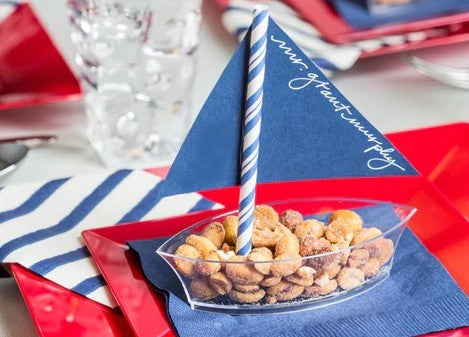 How to Throw a Columbus Day Party?
It's the time of year to celebrate Columbus Day, which is celebrated on October 12th. This holiday celebrates the life and achievements of Christopher Columbus, who discovered America in 1492. He was born in Genova, Italy, and at age 18, he moved to Portugal with his brothers, where they continued to work as merchants. There, he gained knowledge about navigation by reading books on astronomy and mathematics.
Throw a Party for Columbus Day!
You can have fun this holiday by throwing a party for your family and friends. It's easy to do, and you don't need to spend much money. You'll make your parents happy, too!
Infuse Adventurous Vibes!
When planning your party, it's essential to ensure that it has the right amount of adventurous vibes (you know, like the kind that Columbus exemplified). To infuse this spirit into your party, keep these ideas in mind:
Use a bold color palette. The best way to get people excited about exploring new territory is by using bolder colors than they are used to seeing at parties. For example, reds and purples are warm shades that will help set the mood for an evening of exploration.

Use a variety of textures. Make sure there are plenty of different textures throughout your space—from soft plush fabrics on pillows or couches to textured metal accents on lamps and vases—so that everyone feels comfortable exploring the room at their own pace.

Use various materials and patterns to decorate your space before adding any other elements into the mix! This makes things more manageable, so no one gets overwhelmed trying everything all at once!
Set a Themed Party Table
Themed party tables are a great way to show your personality and creativity.

Set the table using your favorite color and decorate it with themed place settings, napkins, plates, or cups. You can use any of these items to set the mood for your party:

A tablecloth or runner in a color that's meaningful to you (or choose one that ties in with the theme)

Place settings with matching napkins and utensils—or just use place settings that match the color scheme of your table!

Decorative items like flowers or candles add an extra flair to your decorations. If you don't want to spend money on these things, check out thrift stores; they often have great finds at bargain prices!
Use Disposable Party Supplies
The first tip for throwing a Columbus Day party is to use disposable plastic dinner plates, cups, and utensils. This will make cleanup so much easier! For example, instead of gathering up the dishes at the end of the night, you can just toss them in the trash and call it a day. 
You can also buy paper towels and disposable paper napkins! Another great idea is picking up some plastic tablecloths that protect your table from stains while making sure nothing spills on top of it either (just make sure not to have any water bottles near said tables). Plus, these items are usually cheaper than buying actual tableware anyway, so there's no reason why anyone should avoid them! 
Finally, don't forget about decorations like balloons or streamers: they're great ways to add some color without spending money on fake flowers.
Columbus Day Party Decorations
Decorations are an essential part of any good party. They set the tone for your event and give guests something to look at as they arrive and mingle. It's also helpful to keep decorations consistent so that everything matches, but don't be afraid to add touches that reflect your event theme. For example, if you're throwing a Columbus Day celebration, you might want to include a few balloons with explorers' hats or plastic gold coins hanging from the ceiling.
You can never go wrong with festive colors like reds and greens—and colorful banners make great additions too! Just be sure not to decorate too heavily or use too many items: Your guests won't know what they're supposed to talk about if there are too many things competing for their attention!
Columbus Day Festive Feast!
First, you'll need to decide what party you want to throw. If your friends are more into drinking than eating, consider having an outdoor barbeque at your house and serving cold sliced meats, cheeses, crackers, and other finger foods. 
On the other hand, for a less formal affair that focuses on good food and conversation over drinks or even board games (for the kids). Try serving grilled chicken skewers with pesto sauce and pre-made appetizers like turkey burgers with balsamic glaze served over mixed greens with feta cheese crumble for dipping. This menu would be especially kid-friendly because it's easy to eat without making a mess!
For those who prefer something more festive in honor of Columbus Day weekend festivities—and don't mind spending a little extra time in the kitchen—go all out! Prepare dishes like colcannon potatoes made from mashed russet potatoes seasoned with cilantro chutney; roasted Brussels sprouts drizzled with honey mustard vinaigrette; turkey meatballs served atop garlic mashed potatoes; homemade pizza topped with artisan sausage links cooked on individual pizza stones, or even whole roasted chickens marinated overnight before roasting them on racks, so their skin turns crispy while their insides stay juicy tender! There are infinite possibilities when planning how best to celebrate this holiday across all ages!
Celebrate Columbus' Italian heritage
You can learn a lot about Christopher Columbus from the encyclopedia: He was born in Genoa, Italy. He sailed to America in 1492 with three ships and a crew of 90 men, bringing along some native American slaves. However, he was beaten out for the title "Discoverer of America" by Leif Erikson and other Vikings who had come before him.
But don't let this stop you from celebrating his Italian heritage! After all, if it weren't for his Italian roots and the food he brought over with him on those voyages...
Now that you know how to throw a great party, you can have fun this holiday. If you don't have plans yet, why not plan one yourself? Make it a family event, or even throw one for the neighborhood! Have fun with it.
With these easy tips, you'll be able to throw a fantastic Columbus Day party for your friends and family! Just remember to set the mood with Italian music, decorate with Italian flags and red, white, and green ribbons (the colors of Italy), and serve Italian food like pizza or cannolis with espresso coffee drinks. If possible, get some Italian wine from a local winery nearby so everyone can enjoy themselves while creating memories that last forever!