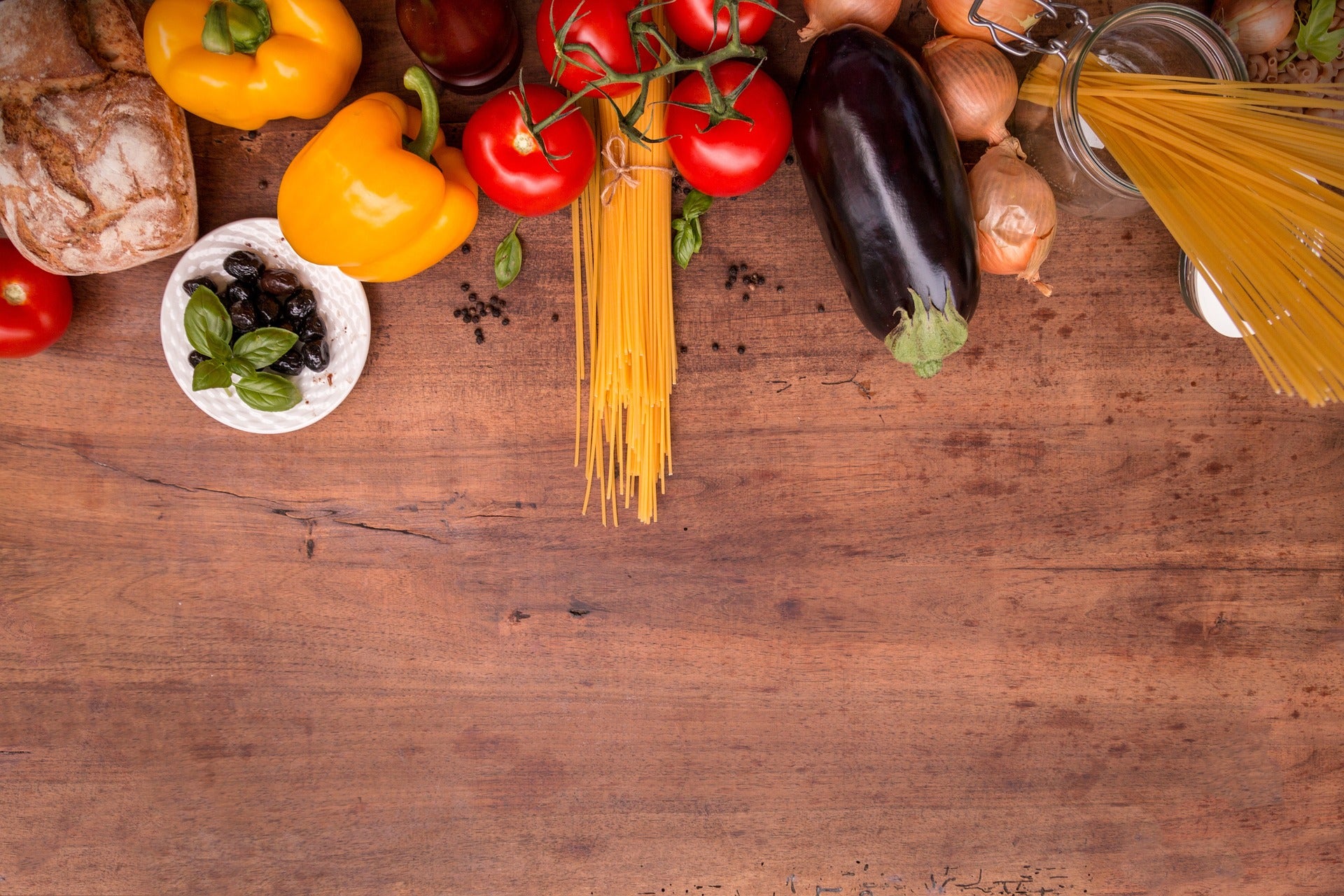 6 Columbus Day Menu Ideas for a Perfect Holiday
Italian food is the perfect way to celebrate Columbus Day. Whether you're planning a large party or having a small intimate dinner, these Italian-themed dishes will make the holiday even more delicious.
1. Italian Meatball Sliders
These Italian Meatball Sliders are perfect for a holiday party. They're easy to make and can be made ahead of time. The meatballs are flavorful and make an ideal appetizer to kick off your get-together. 
You can also pack them up in foil or plastic bags and bring them wherever you go—they travel well! You could even make Italian Meatball Sliders the night before, then pop them in the oven when it's time for dinner.
Ingredients:
1 pound lean ground beef 

¼ cup grated parmesan

½ cup panko bread crumbs

½ teaspoon kosher salt

1 large egg

2 tablespoons chopped parsley

6 ounces of mozzarella cheese

2 tablespoons ketchup

½ cup marinara sauce

1 tablespoon milk
Instructions:
Preheat oven to 425 degrees. Place a foil-lined baking sheet in the oven while it preheats.
In a bowl, combine the meatball ingredients. Shape into 10 balls, place them on the baking sheet, and press down slightly to flatten them to about 1 ½ inch thicknesses. Bake for 15 minutes or until cooked through.
Remove from oven, and top with marinara sauce and cheese. Broil until bubbly and serve on toasted buns.
2. Spinach Artichoke Dip with Garlic Bread Crackers
Ingredients:
Cream cheese

Sour cream

Mayonnaise

Garlic powder

Salt

Pepper

Spinach 

Artichoke hearts

Parmesan cheese
Instructions:
You need a large bowl. In it, mix softened cream cheese, sour cream, and mayonnaise. Next, add garlic powder to taste as well as salt and pepper.
Then you'll add your spinach and artichoke hearts—you can use canned if you'd like (drain them well) or use fresh if your grocer sells them that way. After that, it's up to you! Finally, top off this creamy dip with some grated Parmesan cheese before baking at 350 degrees Fahrenheit for 30 minutes.
Serve with baked garlic bread crackers for dipping!
3. Mini Caprese Quiches
These mini quiches are quick and easy to make and will be a hit at your next party or gathering. 
Ingredients:
Two eggs

Some basil leaves (one for every two mini quiches)

Mozzarella cheese

Tomatoes

Salt and pepper to taste
Instructions:
Mix the eggs with salt and pepper in a bowl until combined. Then grate the mozzarella cheese into small pieces on top of the egg mixture before adding chopped tomatoes and basil leaves. Pour into a muffin pan lined with paper liners or sprayed with cooking spray, then bake at 375 degrees Fahrenheit (191 Celsius) until golden brown; about 15 minutes or less, depending on how big your muffin pan is!
4. Shrimp Scampi Dip with Garlic Bread Crisps
Ingredients:
olive oil

1/2 cup minced onion

3 cloves garlic

12 ounces of cooked small bay shrimp

1/2 cup minced parsley leaves

Lemon juice

Tortilla chips or crackers for serving
Instructions:
To make the shrimp scampi dip: heat 2 tablespoons olive oil in a skillet over medium-high heat. Add 1/2 cup minced onion to the skillet and cook until softened, about 3 minutes. Add 3 cloves garlic and cook until fragrant, about 1 minute more. Stir in 12 ounces of cooked small bay shrimp (thawed if frozen), 1/2 cup minced parsley leaves, and juice of half lemon, season with salt and pepper to taste; cook until heated through, about 2 more minutes. Transfer the mixture to a plastic bowl and set aside to cool completely.
To prepare garlic bread crisps: Preheat oven to 350 degrees F. Cut the baguette into desired size pieces (we like 5-inch long logs), then slice crosswise on an angle into thin slices.* Place sliced baguette slices on a baking sheet lined with parchment paper or a silicone mat.* Bake for 7 minutes, then rotate the pan halfway through cooking time for even browning.* Let cool before serving.*
5. Buffalo Chicken Wings with Blue Cheese Dressing
Ingredients:
Buffalo Chicken Wings

Blue Cheese Dressing (optional)

Celery Sticks for serving
Instructions:
Mix the chicken, celery, almonds, and grapes in a large bowl. Add in your favorite ranch dressing.
Mix together until combined, and serve with celery sticks.
6. Baked Mozzarella Sticks with Marinara Sauce
First, let's be honest: Baked mozzarella sticks are delicious. They're crispy on the outside and gooey on the inside, basically everything you want in a snack or appetizer. These also are easy to make, so if you want to serve them at your next party or get-together (or just eat them all yourself), it's no problem!
There are two ways to make baked mozzarella sticks—with marinara sauce or without. Suppose you're serving these as an appetizer at a party. In that case, I highly recommend serving them with some marinara sauce for dipping because it takes these little guys up several notches in terms of tastiness. However, if you don't want to make the extra effort of making both versions and just want something super simple and convenient (which I totally understand), then just stick with the plain version!
6. Tiramisu Cheesecake Bars
Ingredients:
2 cups graham cracker crumbs or crushed Oreos

¼ cup sugar

2 tbsp flour

Mini chocolate chips 
Instructions:
2 cups graham cracker crumbs (about 10 sheets of graham crackers) or use store-bought cookie crumbs. If you do not have a food processor, use the end of your rolling pin to crush them into fine pieces. You can also use crushed Oreos instead if that's what you have on hand or prefer over graham crackers.
¼ cup sugar + 2 tbsp flour (you can substitute gluten-free flour if needed) - mix until combined and set aside for later use in making the crust for these cheesecake bars. If using Oreos, omit this step since those cookies already contain flour!
Also, note that I like adding mini chocolate chips to my crust, but that is entirely optional and up to personal preference!
Set an Italian-Themed Party Table
To set an Italian-themed table, use a red tablecloth. Then, place red and white plates, bowls, and cups around it. Next, create a centerpiece in the center of the table with fresh flowers from your garden or the store. Finally, use napkins in both colors to complete this look. If you want to take it further, consider playing some Italian music while everyone eats their meal!
Use Disposable Plastic Dinnerware
For this kind of celebration, you should definitely use disposable plastic dinnerware. Purchase a variety of colors and sizes, so you can arrange a unique and memorable table setting. You can also buy plastic cutlery to match your dinnerware. The next time you plan a large party or event, consider buying disposable plastic dinnerware. It's easier than ever to find gorgeous yet affordable options that look great on your table and won't break the bank.
There you have the perfect menu for your family's traditional Thanksgiving dinner. Now all that's left is to decide which dishes sound best! To help with that decision-making process, we recommend trying them all at home before serving them to guests. That way, you can get a great feel for how they turn out and make sure they taste delicious. We hope these ideas helped you start planning your next holiday party or celebration—and if not, well, then at least they gave us something fun to look forward to!