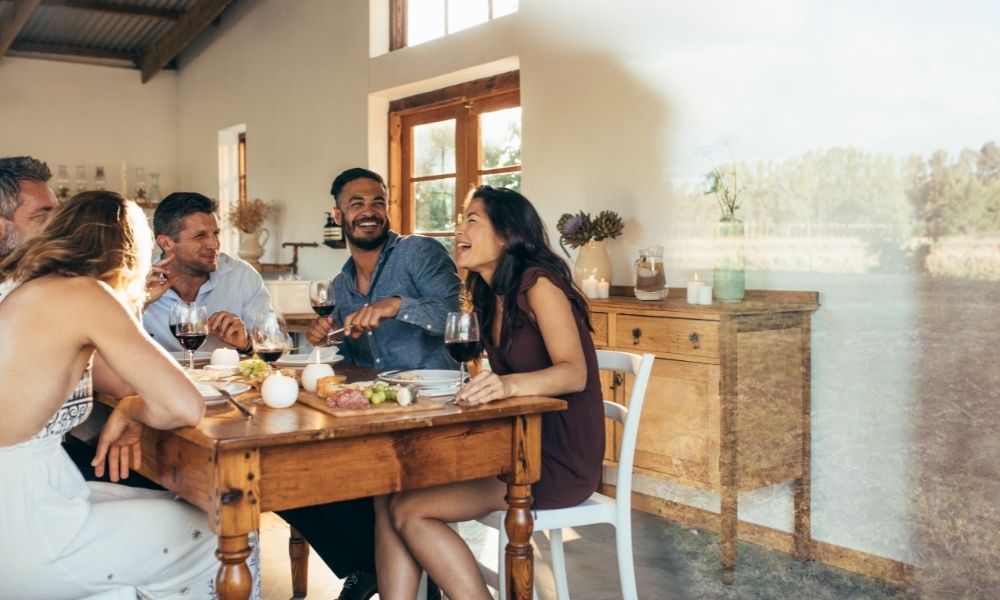 How To Put Together a Party at the Last Minute
Everyone loves a surprise party. On the other hand, a party that comes as a surprise to its planners is another matter. Whether it's because of breaking news that you need to celebrate as quickly as possible, a kid who springs party-planning responsibilities upon you on very short notice, or any other situation, you need to be ready. When preparation isn't a possibility, consider this guide. Here's how to put together a party at the last minute.
Send Invitations Through Email
The best-planned parties always send out the best stationery. However, if you don't have enough time to send invitations through the mail, you may have to shelve the stationery this time and make the most of digital invites. Fret not. You can still design aesthetically pleasing works of miniature art in your invitations.
Last-Minute Dessert? It's No Piece of Cake
"If I'd known you were coming, I'd have baked a cake," the old song goes. You didn't know anyone was coming, so you can't bake a cake. Instead, you can try other sweet treats that your guests will like just as much. An ice cream cake is a terrific ready-made solution. People love ice cream. There's nothing to worry about here except picking one out of the freezer.
Potluck: Offloading Responsibilities Has Never Tasted This Good
You certainly don't have time to bake a cake. So how do you have time to cook dinner? Planning a whole meal by yourself for this party is out of the question. So forget about the slow cooker, and don't bother firing up the grill. If you can't shell out for catering, you may have to improvise a potluck dinner, contributing the snacks and dessert on your end while you deputize your guests into dinner duty. With a well-distributed workload, no one should mind.
Light Snacks
Decide what you will serve before you confirm the time because what you serve can determine the theme and time of the party. To reduce planning and effort to a minimum, consider having afternoon tea - after lunch, but before dinner. Serving tea, cookies, and juices does not require too much preparation. But, again, your neighbors won't expect too much noise, so don't overdo it.
Keep it Simple
The key to a successful party is not to stress over the details. Guests know that you organized everything at the last minute, so they won't expect you to host an elaborate get-together.
Decide who will be invited; will it be for adults only, or will it be an afternoon gathering for families? Afternoon socializing is much more casual than evening affairs, and if you have children, it's an excellent way for your children to meet people their age.
Get Supplies, But Encourage Contributions
Decide if you want to wash dishes or use disposable plates and cups; consider the extra trash created by paper and plastic items. Or, if you have time, you can also rent supplies. Renting party supplies is best if you are expecting a lot of guests. Make sure you have enough ice, glasses, and cutlery on hand.
Once you have the basics in hand, you can simplify your preparation by following these tips:
If it's an outdoor party, ask guests to bring their chairs. You can ask people to get their wine glasses or bottle.
Buy ready-made food: this is not the time to show off your culinary skills.
Arrange Space for Entertainment
Set up three to four areas that are easily accessible to guests. For this type of informal event, you'll want your guests to help themselves most of the time - so set up and set up everything they need.
First, you'll need a place where guests can leave their coats or umbrellas; it can be a cleaned closet, a mudroom, or even a bedroom.
Second, you will need areas where you can serve food and drink. Usually, the hosts arrange a separate table for drinks or a bar, a table (indoors or outdoors), or a counter. The key is to choose a location different from the food area to avoid congestion. Provide ice and cups and allow a little more space for guest contributions.
Third, you will need a place or two where food can be served. A table or counter is fine; you can set it up indoors or out. Place plates, napkins, and cutlery in an accessible place and include utensils for serving each dish. If guests will be bringing food, provide space for their contributions.
Finally, you will need comfortable seating areas for your guests. Usually, set up one seating area far from the food so people can move around quickly without crowding each other. Each seating area should contain at least a few chairs or sofas and low tables for drinks and snacks. Place snack bowls (like chips) in each seating area if you like.
For Decorations, Use Fresh Flowers
If you're worried that you haven't decorated your home or that your home doesn't feel comfortable, fresh flowers are a great way to bring warmth into your home. You don't even have to spend a lot of money. One large bouquet or several small ones scattered around the rooms you'll be using will add a lot of punch with little fuss.
Relax
Allow enough time to prepare for their arrival without stress and last-minute repairs. Be casual, but welcome.
Stay Prepared With Single-Use Plates
No one wants to bust out the nice dinner plates on short notice. However, hoping you have enough everyday dinnerware to get you through the event is no romp. Having a store of disposable plastic party plates on hand will help you plan a party at the last minute. Smarty Had a Party offers an array of single-use dinnerware with attractive patterns and biodegradable construction. You can keep it in your kitchen until someone springs last-minute party-hosting responsibilities on you. Then, you'll be ready, and post-party cleanup will be low pressure, too.