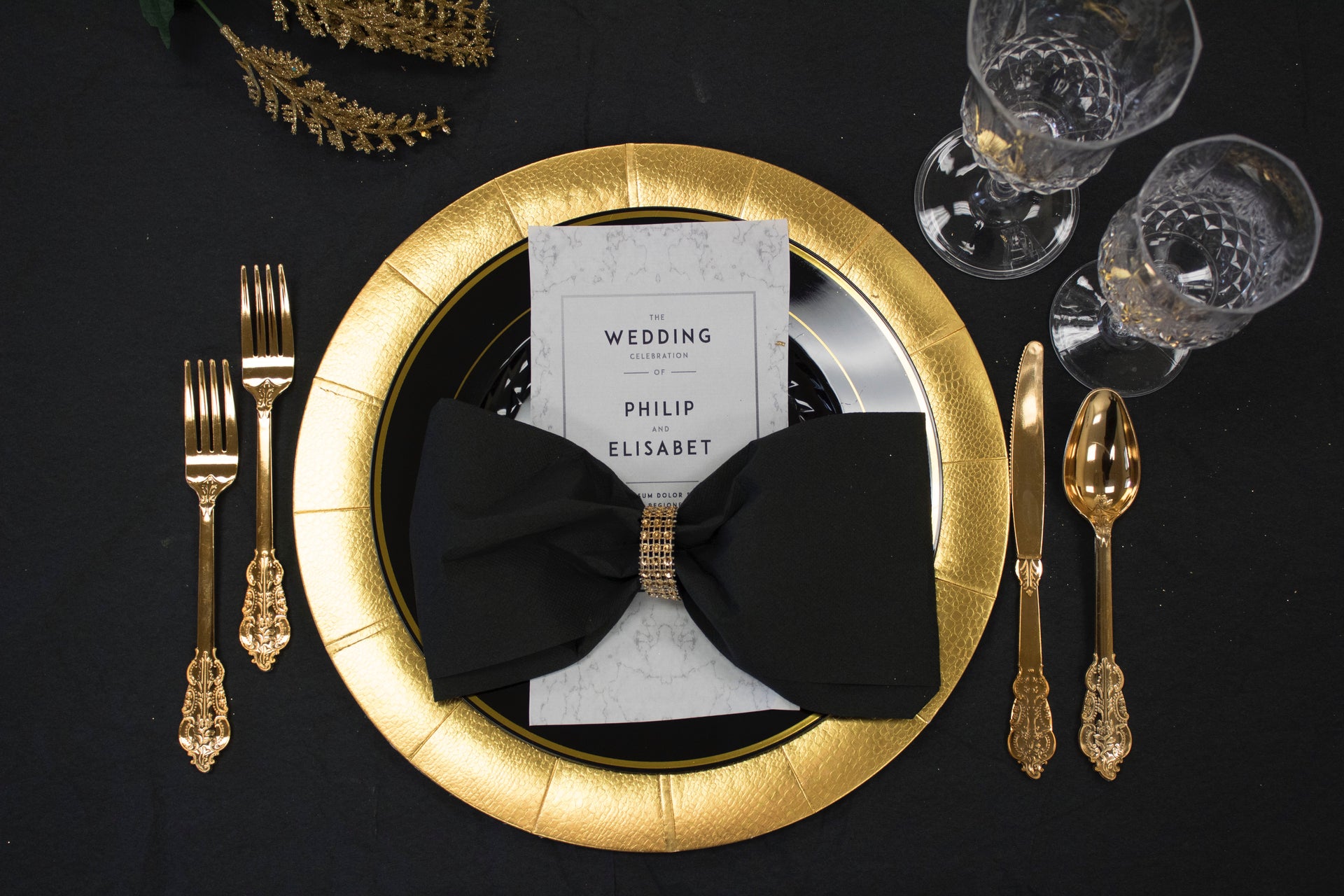 How to Plan a Fabulous Wedding on a Budget?
A wedding is one of the special days of someone getting married. And, for this big day, everyone has different imaginations to execute it. However, things get a little daunting and seem impossible when the budget is tight, as the weddings are pretty expensive. 
For most, when it comes to budget weddings, it's all about sacrificing your dreams. But what if we tell you it's possible, and the trick is to get more by spending less and getting the most out of everything. 
We have got you covered with our creative and strategic ideas to help you plan a budget wedding. So stick to the end to discover innovative ways to plan a fabulous wedding even when you are on a budget. 
Talk to Your Spouse
Before your wedding, talk with your spouse about your event's budget. It's always beneficial to keep the other party on the same page by discussing it, planning it, and coming up with one solution. 
Talk to your spouse about what kind of wedding they imagine and where both of you aim to spend the most and less to save. For example, the bride is more into spending the more significant amount on getting the fanciest and sexiest wedding dresses; however, the grooms are likely to spend on wedding arrangements.
This might be the first time for both of you to discuss the budget, but the experience would be worth keeping everyone on the same page so there aren't any surprise boxes for anyone.
Shorten Your Guestlist
"The more guests means more mouths for you to feed at your wedding." Inviting a large crowd at a wedding seems a royal thing, but let us tell you that the shorter the guest list is, the less hassle, the burden on your pocket, and the more enjoyment and fun it would be.  
Unless you aren't planning your wedding in your backyard, the banquets charge as per head, and you can save a big chunk of your budget by limiting your guest list. 
The pandemic restrained everyone from planning grand wedding events and made everyone believe that small weddings are intimate weddings. In the budget, talk with your spouse, shortlist the close friends and family you want to invite and try to save the cost.
The strategic way to keep everyone happy is to invite the close people to your wedding and then invite the rest to the reception. 
Prefer Backyard or Outside as Your Wedding Venue
Planning your wedding in a commercial venue might cost you arms and legs. Arranging your wedding at a commercial venue might eat up half of your wedding budget. 
It can be cut down and saved for the rest of the wedding arrangements by hosting your wedding in the backyard or outside your home. But, of course, there would be a lot of places near your house that you transform into your wedding venues, like the parks or vacant places. 
Make sure to ask for permission from the concerned departments before initiating the preparations. Always have a backup plan for situations when the weather isn't favorable. 
Look for Skillful People in Your Circle
When planning your wedding arrangements, look into your close circle and find the people with the skill sets that can be helpful for you. For instance, a friend with photography skills can cover your entire event, and you can save a little more for other things. 
There would be plenty of people in your social circle that can take off the financial burden of the wedding budget. Also, don't underestimate your own skills and utilize them in your wedding preparations. Just be creative with the planning and preparations to save the major cost. 
Be Strategic with the Wedding Cake
Wedding cake would also be on your wedding checklist, and depending on the scale of your event, the cake will cost you a hefty amount. The trick to saving money on the cake is to use the dummy cake instead of the real one. 
Look for the cake chef in your town with professional skills to skillfully decorate the cake and make it look real. Then, use the dummy cake just for the display and buy a real cake from the nearest bakery to serve the guests at the wedding, don't fret about it. No one would be able to spot the difference. 
Moreover, you can also look for the dummy cakes, as plenty of them are available. Decide and order the cake before your wedding preparation days arrive, so your cake is ready on time.
Prefer Disposable Servingware
Regarding weddings, premium formal tableware is also expensive; the cost varies depending on your region. Renting out the tableware is also an option but costly investment. 
Instead of renting out the dinnerware sets for your wedding, use the plastic dinnerware for weddings. Disposable dinnerware sets for weddings are pretty inexpensive, and they also offer hassle-free cleanup. 
The plastic dinnerware sets for weddings with disposable nature eliminate the hassle of washing/cleaning the dishes after you are finished with them. You'll need to dispose of them quickly, and hence the cleanup cost would also be saved.
Get stylish and elegant disposable dinnerware for weddings at the Smarty Had a Party. We have a wide variety of sleek dinnerware sets in different designs. They are affordable to any budget, and buying in bulk will save you some extra bucks. 
Do DIY Projects
Decorations are also necessary for weddings that come with a considerable cost. However, you don't need to hire an event manager or a designer to decorate your dream wedding. Instead, team up with your spouse, do DIY projects, and transform your imagination into a piece of art. 
If you and your spouse are creative enough, all you need is to take inspiration from the online DIY projects and decorate your wedding on your own. 
For instance, instead of paying the printing agency for your wedding invitation cards, get creative with the design, take inspiration from the internet, and spend the money on stationery to create thoughtful, inexpensive, and personalized wedding invitation cards.