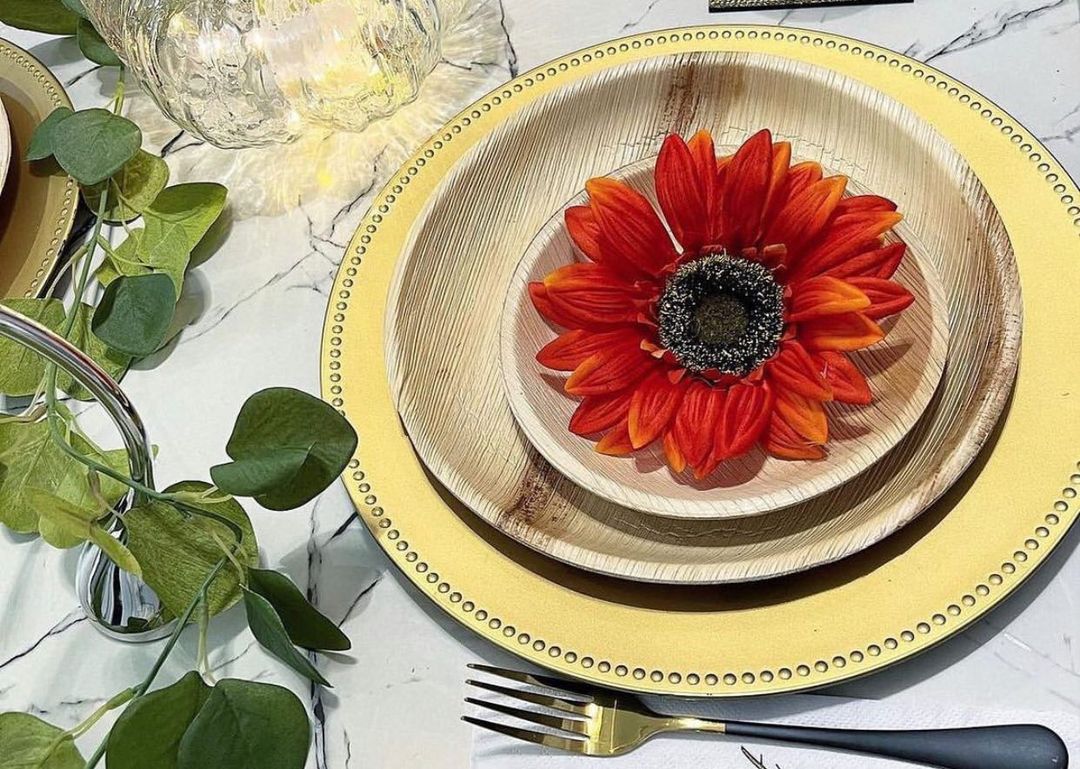 How to Host an Eco-Friendly Summer Party?
Are you planning to host an eco-friendly summer party? Can't brainstorm enough ideas on how to make your party go green? It's not that hard to make your party go green without hassle. 
Whether you are planning to throw a 4th of July party or a memorial day party, there are many ways you can adopt to make your party environmentally friendly and save this planet for the sake of living things breathing on it. 
You shouldn't plan eco-friendly parties specifically but should make every party eco-friendly. With the advancement of technology, you won't have to be down to be sacrificed. 
We have got some advanced ways and pro tips to help you host an eco-friendly summer party without breaking the bank. So stick to the end to make your next summer party go green.
Send Out Electronic Invitations
Paper invitations are becoming obsolete with the advancement of social media and advanced means of communication. Plus, paper invitations aren't safe for our environment, as they cause deforestation - and deforestation causes global warming. 
So, send out electronic invitations to your guests and save a few trees. Choose an appropriate social app that suits your requirement and send out the invitations. Make sure to include all the necessary information in the invitation message, like the dress code, address, and time & data.
You can send them the link to your exact locations if needed. The easy way to send out the invitations is to create a WhatsApp group, or a Facebook messenger group, write down the invitation message, and send it to the people you want to invite to your party. 
Replace Your Dinnerware with Biodegradable ones
You might use disposable cups, plates, and other utensils at the summer parties to serve the meal. Replace the conventional disposable serving ware with biodegradable ones, as they are 100 % eco-friendly and don't end up in landfills. 
The biodegradable serving ware made of palm leaves, bamboo, and sugarcane is famous for its green element. You can use them once and dispose of them just like tissue paper. The biodegradable, eco-friendly plates take 20 to 30 days to decompose.
Plus, the eco-friendly plates are sturdier and more attractive. They just don't allow you to go green but also let you save some extra bucks. Get the eco-friendly dinnerware set at "Smarty Had a Party," including eco-friendly plates, eco-friendly cutlery, and bowls.
Food Menu That Caters Local & Seasonal Options
Another thing you can do to make your party eco-friendly is to include seasonal and local food options. It won't just reduce the footprints but also boost the local food markets. 
In the summers, there are many food options to serve at the party, from sun-ripened fruits to green vegetables. To get to know what options are available in the local food. Search out in the local farmer market or google up. 
By serving the local food, you won't just go green but will also help the local business to grow as their offerings will become in demand. Your guests will also enjoy the seasonal food, as the summer fruits and vegetables taste delicious.
Can't figure out what to make out of seasonal food options? Take help from the internet, as there are plenty of recipes you can learn and try at your next party. 
Power up the Decor with Solar Panels
The electricity is mainly produced by burning fossil fuels which result in the emission of harmful gasses. So while the summer parties are pretty fun and a source of enjoyment, they can also be expensive when you have to power up the lights and decorations. 
Using solar panels, you can reduce the electricity or generator bill. Solar panels are a one-time investment. You won't have to spend an extra penny for the next decade. Once all the necessary solar equipment has been installed, the free energy will be produced. 
So, prefer powering up the electronic appliances, lights, and decorations at the party using solar power, which isn't just an ultimate way to go green but will also save you a lot of money. 
Dress Your Party with Eco-friendly Decorations
Whether you are planning a birthday party, a baby shower, or a simple get-together party with your close ones, a party theme can make a massive difference to your party look. So skip the idea of using the conventional party supplies that'll eventually end up in the landfills. 
Instead, replace the traditional party decorations with eco-friendly ones. For instance, instead of using balloons, use biodegradable ones, replacing the confetti with flowers and greenery. Use candies and eatables like fruits and vegetables to decorate the table. 
You can also create your own decorations by being a little creative. For example, create a flower centerpiece by using vases and flowers. There are plenty of DIY project ideas on the internet from where you can get inspiration. It's a great way to give your party decor thoughtful touches. 
Indulge in Fun with Eco-friendly Games
A summer party is all about outdoor entertainment activities, playing games, and having fun with your favorite people. Don't forget to make your guests enjoy the party by conducting different games and fun activities. 
There are plenty of eco-friendly games that you can play with your guests at the party, like a scavenger hunt. All you have to do is to hide around the party space and ask the participants to search them out.
Balloon toss is also a great game that people of every age can play. Just fill the balloons with water, and you are ready to start having fun at the party. Be sure to use biodegradable balloons that are recyclable. 
Raise Awareness
At the end of the party, before your guests leave, talk to your guests about your aim to throw a sustainable party. Encourage them about the eco-friendly ways to have fun and enchanting parties. Tell them your strategies to throw an eco-friendly party, sustainable practices to generate less waste, and help them adopt sustainable ways to have eco-friendly parties.