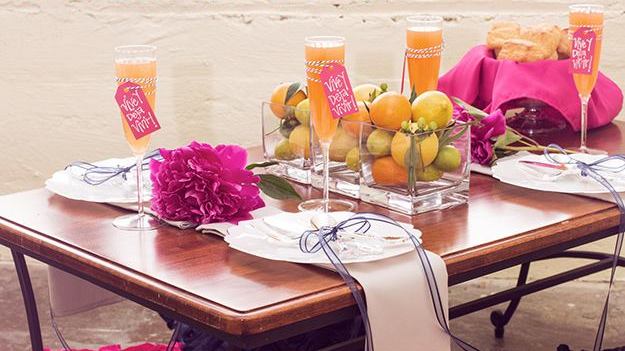 How to Host a Spectacular Summer Party on a Small Budget?
Welcome to the sun-kissed days and laughter-filled evenings of summer! It's that time of the year when we gather with loved ones to create cherished memories. Hosting a summer party is a beautiful way to celebrate this joyful season. But don't worry about the budget – this blog post will show you you can throw an unforgettable party without breaking the bank. With creativity and clever planning, you'll host an extraordinary gathering that leaves a lasting impression on your guests.
Summer Bliss on a Budget: Hosting a Spectacular Summer Party"
Join us as we explore budget-friendly ideas to elevate your party without compromising fun or style. Soak up the summer spirit and make cherished memories without overspending. Whether it's a backyard BBQ, poolside bash, or a picnic in the park, our tips will help you host the ultimate budget-friendly summer soiree. Let's dive in and create an unforgettable experience for you and your guests!
Disposable Tableware and Plastic Party Supplies
1. Plastic Serving Ware
Regarding serving ware, Plastic serving ware options are affordable and practical. Look for sturdy plastic trays, bowls, and platters to accommodate your party's food offerings. These items are lightweight and easy to transport, making them ideal for outdoor gatherings.
2. Plastic Drinkware
Regarding drinkware, plastic cups and tumblers are a popular choice for parties. They are shatterproof, eliminate the worry of broken glass, and come in vibrant colors that add a fun and festive touch to your gathering. Plastic drinkware is also available in different sizes, from smaller cups for cocktails and mixed drinks to larger tumblers for refreshing summer beverages.
3. Plastic Silverware
Disposable plastic silverware is convenient and cost-effective. You can find sets with forks, spoons, and knives, allowing guests to enjoy their meals without washing or worrying about losing cutlery. Plastic silverware often comes in packs of various quantities, making it easy to accommodate parties of any size.
4. Plastic Dinnerware
Plastic dinnerware sets are an excellent option for hosting a summer party on a small budget. These sets typically include plates, bowls, and sometimes even serving utensils. Plastic dinnerware is lightweight, making it easy to transport and dispose of after the event. Additionally, the wide range of colors and patterns available ensures you can find a set that perfectly matches your party theme.
Where to Find Budget-Friendly Party Supplies?
Now that you know the benefits of plastic party supplies, you might wonder where to find them at budget-friendly prices. One highly recommended option is Smarty Had A Party, an online store specializing in party supplies. Smarty offers a wide selection of disposable tableware and plastic party supplies, including serving ware, drinkware, silverware, and dinnerware, all at affordable prices.
Smarty Had A Party understands the importance of hosting a fantastic event without breaking the bank. We offer a range of options to suit various budgets, ensuring that you can find everything you need for your summer party at a reasonable cost. Our online platform makes it easy to browse through extensive catalogs and place orders conveniently from the comfort of your home.
Creative Decorations on a Dime
Using Natural Elements
Nature's beauty holds a treasure trove of inspiration for your summer party decorations. Use wildflowers or seasonal blooms from your garden to create vibrant floral arrangements. Arrange them in mason jars, repurposed glass bottles, or old tin cans for a charming rustic touch.
Remember the beauty of fruits! Citrus fruits like lemons, limes, oranges can be delightful treats and eye-catching decorations. Display them in plastic bowls or use them as unique place card holders. Watermelon slices make for vibrant serving platters, perfect for refreshing fruit salads.
Let the colors and flavors of summer shine, creating a visually stunning and mouthwatering experience for your guests.
Crafting Personalized Decorations
Make your summer party truly unique with custom decorations crafted by you! Get creative with DIY banners, bunting, and signs that warmly welcome your guests with excitement. Use colorful craft paper or repurposed fabric scraps to make pennant flags featuring fun summer-themed motifs like suns, beach balls, or palm trees for a festive atmosphere.
Engage your guests with personalized name tags or photo displays. Transform small pebbles into charming place markers by painting each guest's name. Frame old photographs of cherished moments with your guests and use them as centerpieces or party area decorations. These thoughtful touches will make everyone feel special and cherished.
Reusing and Repurposing Household Items
Believe it or not, you can create eye-catching party decorations using items around your home. Painted tin cans make lovely votive candle holders, casting a warm and ambient glow as the sun sets. Mason jars can double as charming vases for floral arrangements or hold refreshing summer drinks with colorful straws.
Let your creativity flow with old wine corks, using them as unique place card holders or crafting a fun cork board for guests to leave messages or draw pictures. Don't forget those fairy lights or Christmas lights tucked away – bring them out to create a magical ambiance as the evening unfolds.
Mouthwatering Menus on a Budget
Simple yet Delicious Menu 
Grilled delights:

 Fire up the grill for veggies, burgers, hot dogs, or chicken skewers with a smoky flavor that complements the summertime vibe. 

Fresh salads: 

Create refreshing salads with seasonal fruits and veggies like watermelon feta, cucumber mint, or classic Caprese – light on the budget. 

Easy dips and spreads: 

Hummus, salsa, guacamole, spinach-artichoke dip – crowd-pleasers served with chips or veggies. 

Summer fruit platter:

 Offer a colorful platter of berries, melons, and citrus – tasty and hydrating on warm days. 

DIY dessert station:

 Set up an ice cream/frozen yogurt station with various toppings for guests to create their own treats.
Seasonal Fruits and Vegetables 
Incorporate affordable and flavorful seasonal produce from farmers' markets or grocery stores for vibrant colors and fresh flavors. Create fruit-infused water or lemonade for refreshing and healthy drinks.
Potluck-Style Parties or DIY Food Stations 
Share the culinary experience by organizing a potluck-style party. Let guests bring their favorite summer dishes to share. Alternatively, set up DIY food stations like a taco bar or burger station for interactive fun and low costs.
Setting the Perfect Ambiance: Affordable Lighting and Small Touches
Ambient Lighting with Budget-Friendly Solutions
String lights:

 Drape charming string lights along fences, trees, or across the party area for a whimsical and dreamy ambiance as the sun sets.

Candles: 

Create a cozy and intimate setting with various-sized candles placed in mason jars, lanterns, or candle holders, adding a rustic charm.

Solar-powered lights: 

Opt for eco-friendly and cost-effective solar-powered garden lights or lanterns that automatically illuminate your party space at night.

Tiki torches: 

Add an exotic touch with citronella oil-filled tiki torches, keeping bugs away while infusing a tropical flair to your summer party.
Enhancing the Atmosphere with Small Touches
Citrus-scented décor:

 Incorporate lemons, limes, oranges into centerpieces or floral arrangements for a refreshing summery aroma.

Summer-themed tablecloths and napkins: 

Use bright and colorful tablecloths or napkins with summer motifs like beach scenes or tropical patterns for a festive feel.

Comfortable seating: 

Provide outdoor cushions, blankets, or picnic mats for guests to relax and enjoy the evening comfortably.

Glow-in-the-dark games: 

Extend the fun into the night with glow-in-the-dark games like glowstick limbo or ring toss, adding extra entertainment for your guests.
Frequently Asked Questions (FAQ)
1. Can I still make the party look elegant on a small budget?
Absolutely! Elegance doesn't have to be synonymous with extravagant spending. Opt for disposable tableware and party supplies with sophisticated designs to create a polished and stylish ambiance. Remember, it's the thoughtful details and personal touches that make a party truly elegant.
2. How do I accommodate guests with dietary restrictions?
Accommodate your guests' dietary needs by offering a variety of options. Include gluten-free, vegan, and vegetarian dishes alongside traditional favorites. Kindly ask guests to inform you of any restrictions in advance, so you can prepare alternatives or adjust the menu accordingly. Everyone will be able to enjoy the feast!
How can I involve my guests in party planning without revealing the budget?
Yes. Involve guests in the celebration by sending playful invitations with a summer theme. Plan interactive DIY stations for crafts and party favors. Consider a potluck-style party, letting guests contribute their favorite summer dish to add variety to the menu and reduce your workload. It's a fun and engaging way to make everyone feel part of the fun!
Are there any online tools or resources to help with budgeting?
Absolutely! The internet offers various budgeting tools and resources to plan your summer party economically. Online party planning websites provide budget calculators and templates to track expenses wisely. Explore budget-friendly party ideas on dedicated websites and forums for inspiration from experienced hosts. Make the most of these resources to create an unforgettable summer gathering without breaking the bank.
Your spectacular summer party awaits; with these budget-friendly ideas, it will be a resounding success. Cheers to a summer of memories that will be cherished for a lifetime!