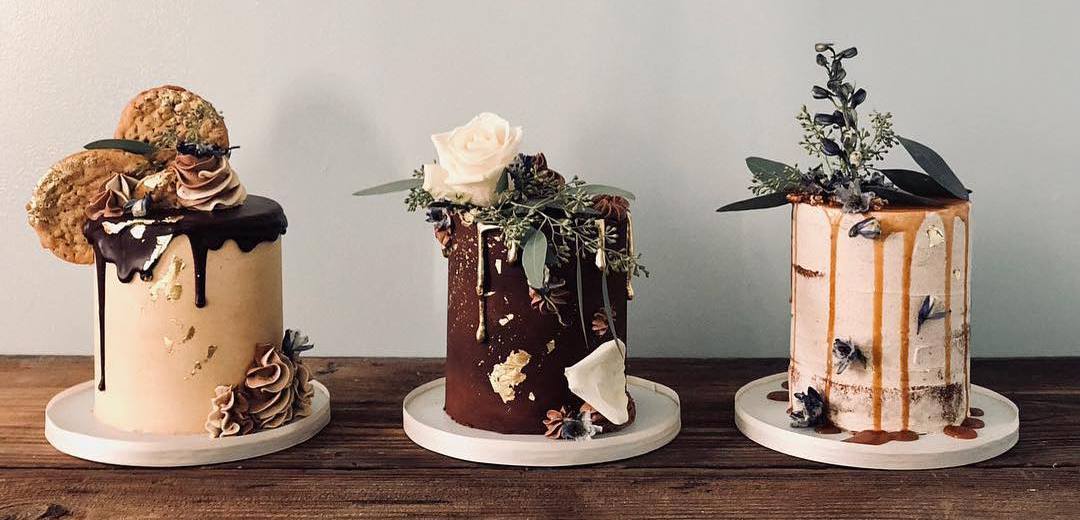 How Do You Make a Cake Decorating Party?
Do you want to throw the perfect cake decorating party? You must be thinking that it's a lot of struggle. But it isn't that tough. After all, you don't have to use expensive ingredients and ensure the frosting is perfect, right?
But this blog won't just help you start your decorating but also has some simple tips and tricks that can take your decorated cakes up a notch!
Whether casual or extraordinary, these are ways to have a proper detailing of every step to make the party the best there could ever be!
Decorations – The Best Way To Start Off
If you want your party to stand out, the best way to start is to use the best decoration items in the store.
Planning a cake decorating party is all about making the arrangements beforehand. First, you must decide what kind of party you want. Are you going to have a bake sale at your local library, or do you want to host it at a local restaurant? If it's the former, you'll need to ensure enough room for every guest to eat and have fun.
If it's the latter, you may consider renting out an extra room or two so people can move around freely and not feel claustrophobic.
Once you've decided on the venue, food, and type of party, you'll need to consider what kind of decorations are appropriate for each type of venue—and make sure they're available before your guests arrive!
Decorations like streamers, balloons, and banners are great for library parties because they don't take up too much space on tables or chairs; however, if your guests are more upscale (or just prefer not to eat off plates) then having them use their plates instead would be better.
Adding Up Some Fun!
Next is putting together a list of food items served at your party (including desserts). You should also determine how many stations there will be.
When planning a cake decorating party, it's essential to ensure that your guests have fun and that the party is a success. This can be done in several ways, depending on what kind of party you're having. Here are some ideas:
1) Have games and activities for your guests to participate in while they wait for their turn to decorate their cake. This will keep them entertained while they wait since it can sometimes feel like an eternity!
2) If you're having a theme-specific party, plan activities that fit into that theme but don't take away from what people came for—The Cake! For example, if you're having a scary movie night for Halloween, consider making cupcakes with spiderwebs or making frosting spiders out of gumdrops.
3) Offer prizes for those who finish their cakes the fastest! This will encourage people to finish early so they can get their prize sooner!
The Perfect Plates and Serving Trays!
A cake decorating party is an excellent way to get your friends and family involved in baking and decorating.
A few essential items you need to include with your cake decorating supplies are:
1. Have some disposable cake plates. These are great for creating small cakes, cupcakes, and even individual-sized desserts such as brownies or cheesecakes.
2. You can use plastic serving trays for transporting your creations from the oven to the table so that everyone can enjoy them together! They are also perfect for storing baked goods after they've cooled down.
3. Get disposable serving ware to serve up the finished product, or keep it warm until everyone has arrived at the party venue! It's also a good idea to purchase plastic cake stands so guests can admire their work without contaminating the rest of your kitchen with leftover frosting or decorations from previous parties!
4. Buy some plastic cake stands as these are an essential tool for displaying your finished masterpiece—they look lovely on display with plastic serving utensils and disposable cake lifters, which allow people to take pictures without getting their hands messy by touching them directly!
Some Tips and Tricks To Remember!
There are a few things you should know before hosting your very own cake decorating party.
First, have fun! Keep the party small and intimate, with maybe 10 people or less. You'll want to ensure your guests are comfortable and welcome at the party. If it's going to be a bigger group, make sure that everyone has a reason for being there, not just because they want to eat cake.
If you're having a lot of people show up, it might be better to just invite friends who would like to eat cake together in person rather than host an event on social media or with a public RSVP form.
Second, plan! Make sure you know what supplies will be needed before inviting people over. You can also get creative and use some of your family photos as decorations if they fit into the theme (but don't let kids near them!).
And if you're making cupcakes instead of cakes? It's best if you place them on little plates with napkins between them—it'll look nicer than just stacking them up on each other.
Concluding It All! 
The key to throwing a successful party is providing something people find fun. Cake decorating parties are unique, as they allow people to connect with others playfully and put their creativity on display for others.
A cake decorating party will likely be the most fun if you aren't too serious about the results. Instead, focus on the process.
People will enjoy decorating cakes if they feel they can do what they want without too many restrictions. And if it all doesn't come out perfect, there's no need to worry; at least you can still eat and enjoy your friends' creations!