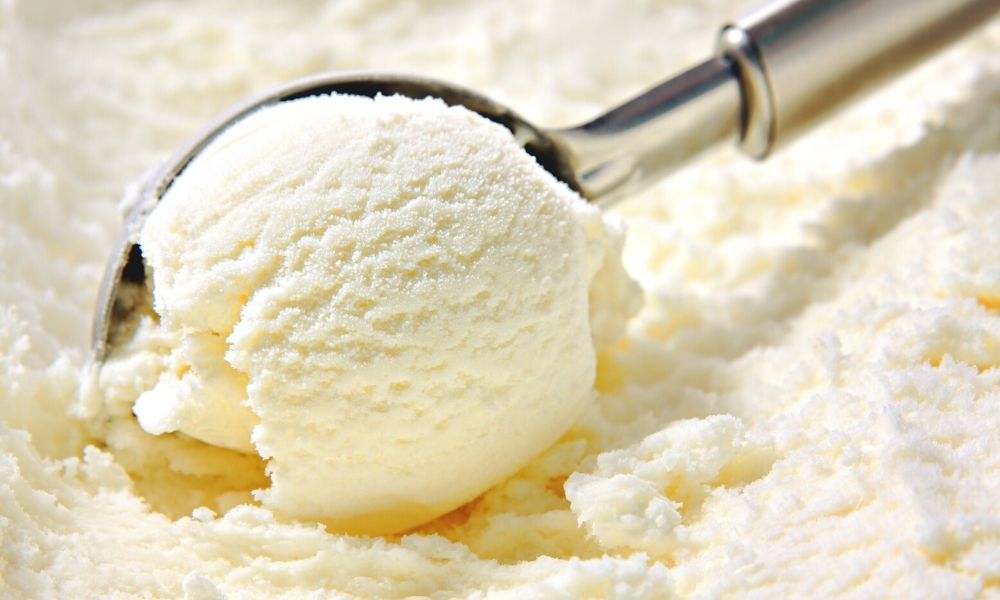 Here's the Scoop: July Is National Ice Cream Month, Celebrate With a Party
Did you know that July is National Ice Cream Month? 31 days of summer are devoted to the country's favorite dessert. This isn't just some corporate advertising campaign—President Ronald Reagan signed the actual bill into law in 1984, codifying our national observance of frozen dairy deliciousness.
You can't let this critical act of legislation go to waste. So if it's National Ice Cream Month, celebrate with a party. Here's what you'll need to give this momentous month its proper respect.
Flavors of Ice Cream
After years of waiting until dessert, we'll begin with the ice cream. Here are some excellent starting points.
Vanilla
First, let's say a few words to defend "plain vanilla." If you're throwing a party, you may not know all your guests' preferences and allergies. Ice cream flavors with fruits and nuts could prove problematic. And some flavors are just too exotic for some people. Is vanilla the most adventurous ice cream flavor? In all honesty, it's probably the least adventurous. But who hates vanilla?
There's another benefit to vanilla for your ice cream social, too. If you're going all out with topping selections, bolder flavors of ice cream could compete with your toppings. There's a reason those DIY pay-by-weight frozen yogurt parlors don't offer 31 flavors. You might want to stick to what works as a base. But that doesn't mean you don't have a little room to get creative. Vanilla bean ice cream has those tiny little specks of flavorful goodness, and French vanilla incorporates egg yolks for a more decadent, custard-like alternative.
Chocolate
For those who want something a little different without getting too wild, there's always chocolate ice cream, the yin to vanilla's yang, the heads to its tails. It's hard to imagine one without the other, and longtime soft-serve aficionados know the distinct pleasures of interlocking swirls of chocolate and vanilla ice cream in one cone. Even if you're going with hand-scooped ice cream over soft-serve for your party, allow your guests to mix chocolate and vanilla, or let serious chocoholics indulge themselves with an ice cream base, and toppings all exist in perfect cocoa bean harmony.
Let Us Now Praise Different Ice Cream Flavors
Maybe you still want to give your guests a little variety. Are you in Michigan or a nearby state? Then, of course, you'll need Superman ice cream, that triple treat featuring the colors of the Man of Steel's classic outfit: black cherry for the red, French vanilla for the yellow, and the enigmatic Blue Moon flavor for the blue. In general, blue food is a relative rarity, and no one is quite sure what this flavor is, with taste-testers suggesting everything from orange zest to marshmallow to almond. Nevertheless, it's a hallmark of summer in the Midwest.
How about a little Christmas in July? Spumoni ice cream, a mix of cherry, chocolate, and subtly delicious pistachio ice cream, is often a holiday tradition in Italian households and beyond, but you can get your hands on some in the summer, too. If this is a little too Neapolitan, spumoni's better-known cousin is always Neapolitan. Of course, with chocolate and vanilla on hand, you may just want to go with strawberry ice cream. And while it can clash with many of the toppings we'll talk about, sometimes it's just not summer without a big bowl of rainbow sherbet.
Dairy-Free Alternatives
Lactose intolerance or a dairy-free diet shouldn't get in the way of celebrating National Ice Cream Month. If you or your guests can't enjoy traditional ice cream, make sure to offer some dairy-free sorbets or ice cream alternatives alongside the usual fare. While sherbets seem to provide enough distance from dairy-based ice cream, they do contain a small amount of milk or cream, which may still be too much for people who need to avoid lactose. Sorbets, on the other hand, are entirely dairy-free. You can make some "vegan ice cream" from scratch by whipping up coconut milk and a sugar syrup of choice, plus a little starch for that added thickness we all crave.
Toppings
The party starts with scooping ice cream into the bowls, but customization is where the fun begins. Your toppings bar is where guests get creative with their ice cream, sculpting sundaes to suit their tastes. Then, you can offer sauces and syrups to drizzle over scoops. There's chocolate syrup, of course, or the thicker and more luxurious hot fudge. The sweet flavor of butterscotch always adds a lot to a sundae, though with the increased popularity of the sweet-and-salty flavor profile, you might want to offer salted caramel sauce instead. Finally, have you experimented with the decadent taste of marshmallow sauce? Now's the time to try it.
Rainbow sprinkles? You can do better than that. Your toppings bar needs the best candy toppings. M&Ms and Reese's Pieces are already just the right size for toppings, but you can crush up candy bars like Snickers, Butterfinger, Reese's cups, and Heath toffee to make sundaes even sweeter. Gummy bears and worms are an excellent fruity fit for that rainbow sherbet. The salty and savory flavor of peanuts and pecans (keep these from cross-contaminating other toppings!) can break up the sweetness of everything else. Our tip: assemble a turtle sundae with hot fudge sauce, butterscotch, and pecans.
SUNDAE BAR SIDEBAR: Really want to offer something different that's still a summer classic? Whip out the blender and offer up a frosty chocolate malt. All you need is vanilla ice cream, chocolate syrup (don't cut corners with chocolate ice cream. Real malt heads will know), milk, malted milk powder, and a high-speed blade to mix it all up.
Bowls
Did you really think we would go this far without talking about how to serve all these ice cream sundaes? Celebrating National Ice Cream Month with a party calls for festive, durable, and low-maintenance dessert ware. Make cleanup effortless with Smarty Had a Party's disposable plastic party bowls featuring durable construction, cool designs, and no stress. Now that's what we really scream for.